Mar 24 2022
Olympic Star Simon Returns to BCIS
Grady Singleton
596 days! No family! No friends! No down-time! Only hockey! Starting July 15, 2020, the members of China's National Ice Hockey Team began their intense training in preparation for the 2022 Winter Olympics in Beijing. This meant isolation and a whole lot of hard work on the ice for the players. One of those skilled skaters striving for Olympic success was our own BCIS alumni, Simon. With the strenuous training and official Olympic competition finally over, BCIS welcomed Simon home for a visit.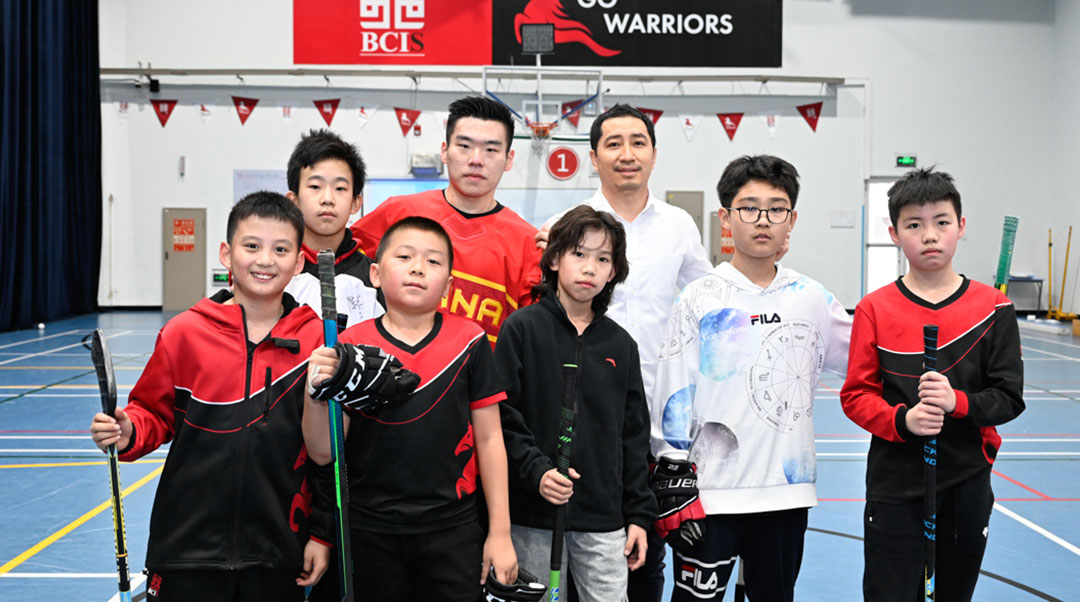 "Can you imagine," asks Simon, "596 days without seeing your friends?" Mental wellbeing was the biggest challenge for him and his teammates in their grueling run up to the Olympics. However, he was able to help bring his positivity and energy to the group, and, in the end, reach his goal of skating in the Olympics. "You have to know what you want, what your goal is. The goal is to put on that jersey and represent your country, so, looking back, I think everything was worth it," he states.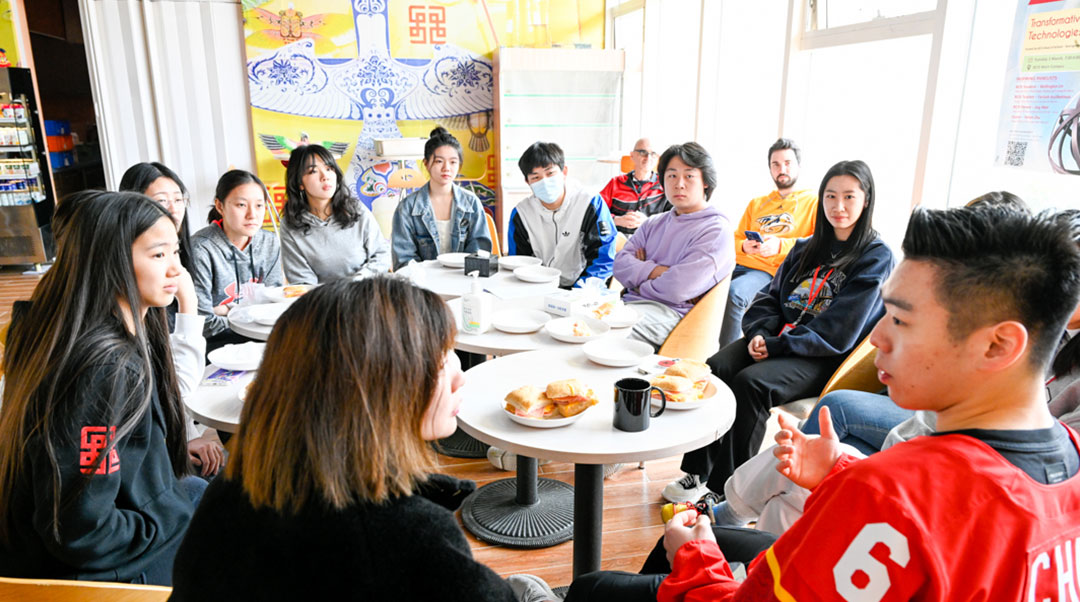 The mental and physical toughness displayed by Simon and his team meant that they were able to represent China at the 2022 Winter Olympic Games, a first for Team China Ice Hockey. The fact that this historic occasion took place on home ice in Beijing made the moment even sweeter. "I got goosebumps when I stepped out on the ice," he says, "growing up in Beijing, I got to see all these venues being built." In addition to the elation of achieving his lifelong goal of competing in the Olympics, being back in Beijing also gave Simon the chance to reconnect with some old friends at BCIS.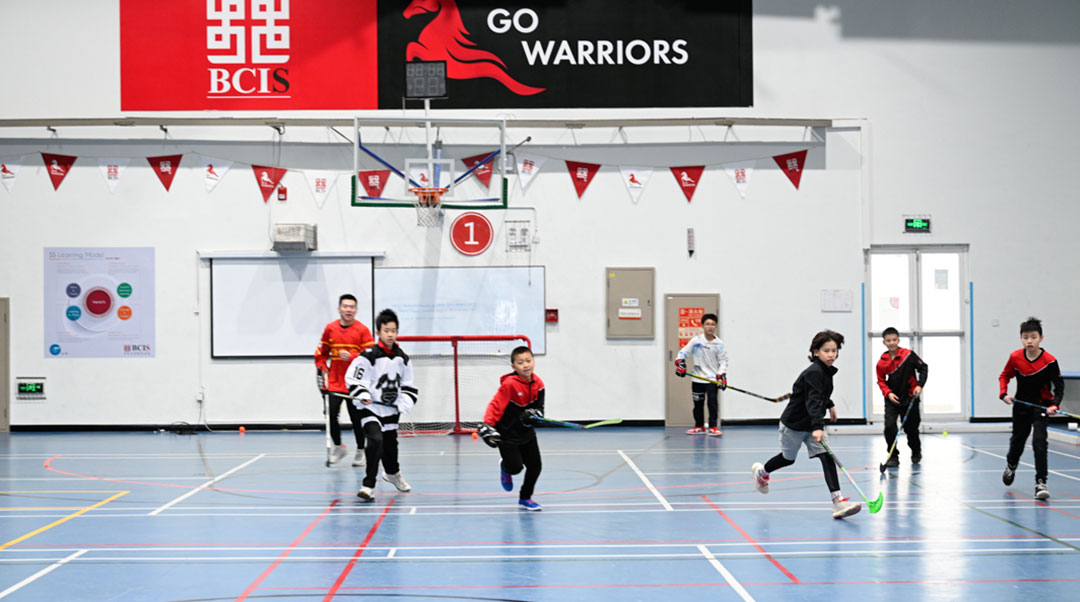 Simon brought his radiant energy and positive attitude back to the BCIS community during his visit. To kick off his reunion, he led some Elementary and Middle School students, and next generation ice hockey stars, in a game of ball hockey in the gym. Playing against an Olympian was an amazing experience for our young athletes, and Simon shared his mission of having fun and working hard for the game you love with them. "My favorite part was just getting out there and playing," said Harry, one of the Grade 6 students. Hockey is a universal language and our junior ice hockey enthusiasts were able to connect with Simon immediately in the gym.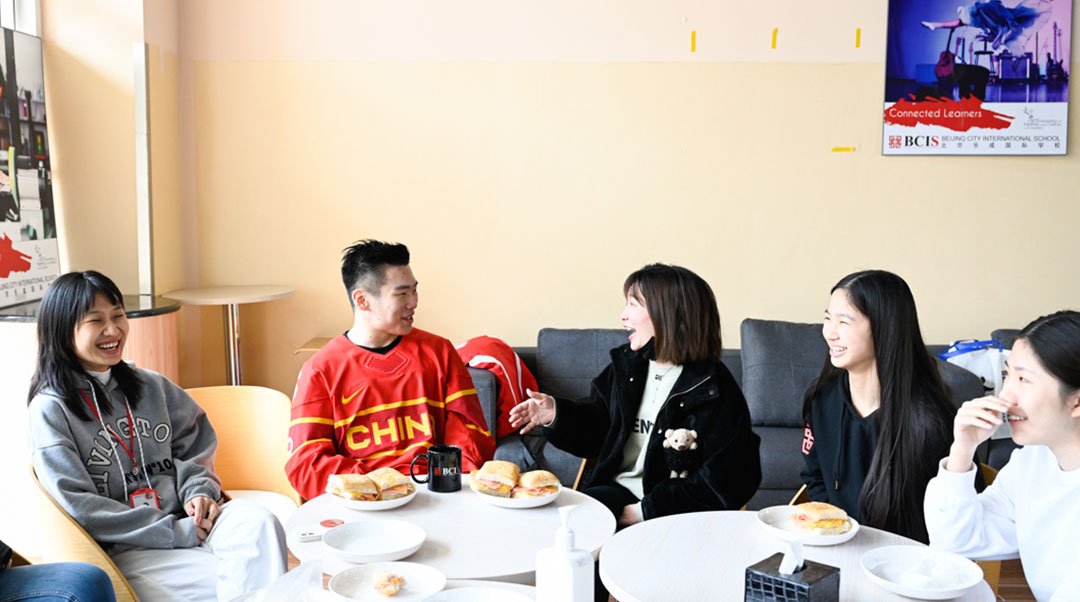 After an energetic game, Simon sat down for lunch with high school students from our Alumni Network EA and BCIS Student Editorial EA for a chat about his journey after BCIS. This was an awesome opportunity for our students to hear from someone who was once in their shoes. "It's important for high school students to find balance," Simon advised, "The most important thing is to be a positive member of society, to bring energy and positivity to those around you," he added. Simon himself exemplifies this positive energy, and BCIS provides a perfect environment for balancing rigorous academics with extracurricular passions, no matter if that passion is hockey, journalism, or anything else. Simon's infectious personality also helped brighten the day of our BCISers, who were delighted to ask him questions and listen to his stories.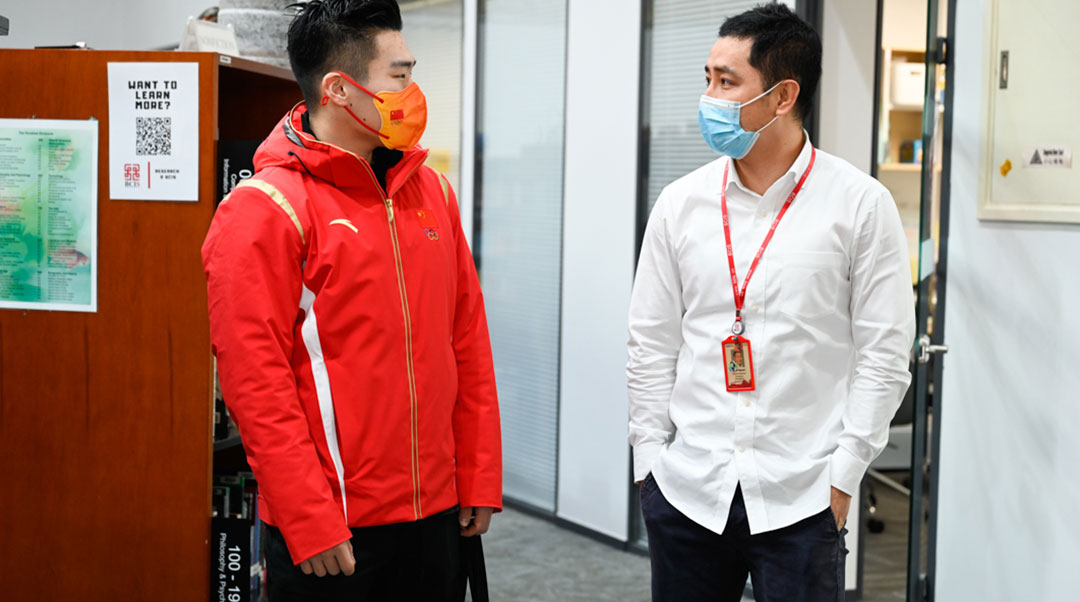 Our students weren't the only ones excited to see Simon. Some of Simons former teachers at BCIS were ecstatic to be able to catch up with him. Dave, Olivia, Patrick and Rina all had the pleasure of teaching Simon when he was at BCIS, and the pleasure of chatting with him during his return visit. Whether it was Olivia, Patrick and Rina's bombardment of questions about the Olympics, or Dave's participation in the hockey game, Simon was so happy to reconnect with the teachers that had an impact on him growing up. "It's good to be back where the dream started," he said. Dave agreed that it was great to have Simon back, commenting, "Seeing students grow up and achieve their dreams and come back to share with you their achievement clearly confirms my love of teaching."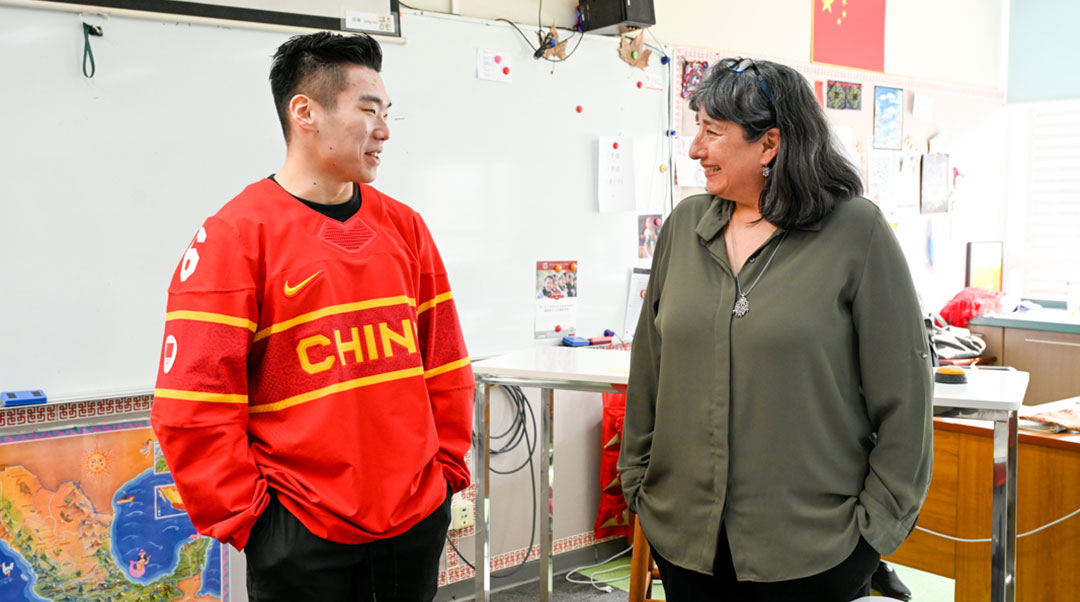 Once a BCISer, always a BCISer! BCIS was happy to welcome Simon back, and even happier that he was able to inspire many of our current students. Simon's mental toughness and positive outlook allowed him to overcome challenges and achieve his goal of skating in the Olympics, and he is an excellent example of the purposeful doers that our students grow up to become. He explains the impact that BCIS had on him, stating, "Many of our classes and events are all about collaboration. DT, IT, EAs; everyone is working together, and everyone is trying to improve together." This cooperation and communication with a diverse group of people was the perfect preparation for a team sport like hockey, where everyone is working towards the same goal.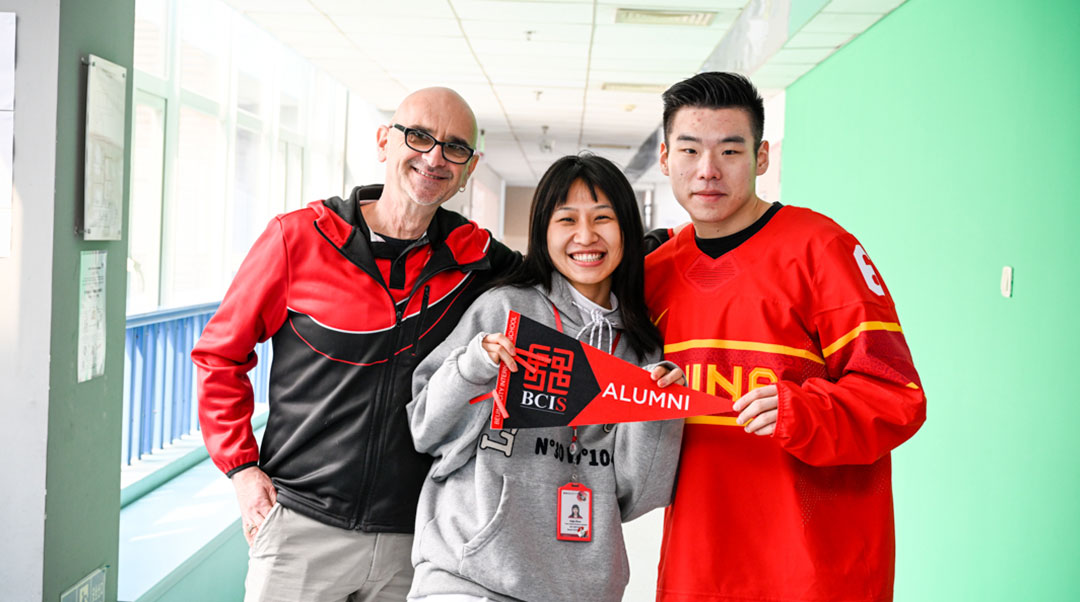 BCIS would like to congratulate Simon on achieving his goal of reaching the Olympics, and Team China Ice Hockey. What is next for the team? Simon will spend a few weeks of "vacation" (which still includes a lot of workout time) in Beijing back with his family and friends. Next, Team China will travel to Italy for training, before heading to Croatia to compete in the IIHF Ice Hockey World Championship. Although he is busy with hockey and training, as a lifelong learner, Simon will also be starting classes at the University of Florida studying sports management. BCIS would like to thank Simon for his lovely visit, and we wish him all the best with his future pursuits on and off the ice. Jiayou, Simon!