Feb 03 2023
The Best Place for Student Voices at BCIS
You get all the latest and greatest news about BCIS right here! But where do our students go for the latest stories on school events? As it turns out, BCIS students themselves are hard at work crafting hard-hitting journalism on everything from campus life to entertainment. The group of hard-working editors, writers and designers are none other than the BCIS Student Editorial Enrichment Activity (EA). Like all our EAs, Student Editorial provides participants an amazing opportunity to gain extracurricular experience in a field they are passionate about and to use that experience and make a positive impact on the school.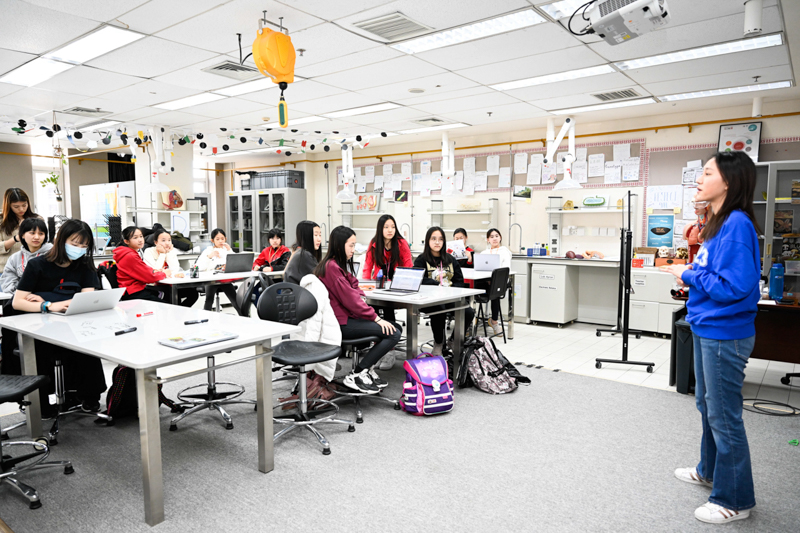 BCIS has a long history of encouraging student engagement through its robust student-led EA program. In addition to offering a challenging curriculum in the classroom, the school provides the time and resources for students to explore their interests outside of the classroom. Everything from athletics to robotics are included under this broad spectrum of EAs, and if a student has a passion for something that is not already offered, they are encouraged to start their very own EA and invite other students to join. Starting an EA empowers students to apply and expand their learning and skills in preparation for future careers that inspire them.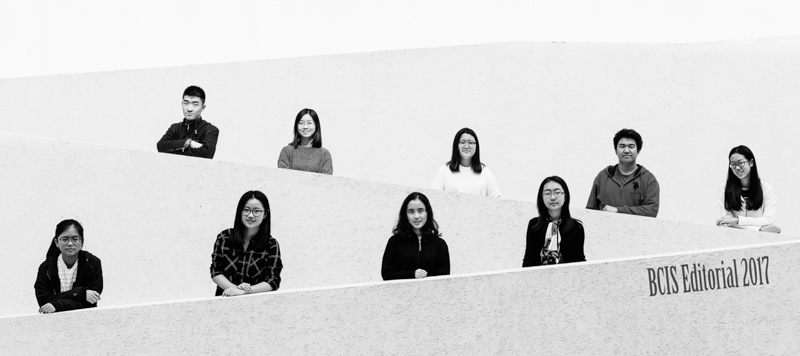 BCIS Student Editorial has served as one of BCIS' longest running Enrichment Activities, although it went on hiatus around 2018 due to technical issues. Being a fantastic platform for student voices, Student Editorial has been popular with students and readers since its inception. In 2021, a group of Secondary School (SS) students in the Alumni Network EA decided that such a journal was necessary once again to publish the fantastic stories of our outstanding alumni that they were working with. This led them to collaborate with the alumni who had initiated the EA to bring back this beloved activity.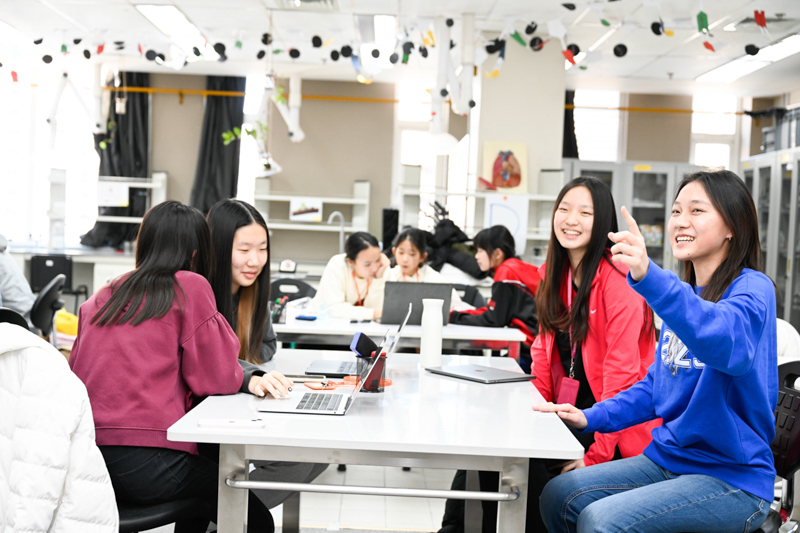 One of the students who helped restart the BCIS Student Editorial and student leader of the EA, Jessica (Grade 12), was part of the original editorial group when she was in Grade 5. "I remember I only wrote one article back then," she laughingly quips. Now, Jessica helps oversee the publication of all kinds of articles on school, alumni and daily life through the BCIS Editorial WeChat account. Although Student Editorial is running smoothly thanks to the hard work of the Alumni Network students, getting it restarted proved to be quite a challenge. However, with support from the school, the marketing team and the EA supervisor Gaia, the students were able to recover the Student Editorial WeChat account and begin to publish quality student pieces for the school to read.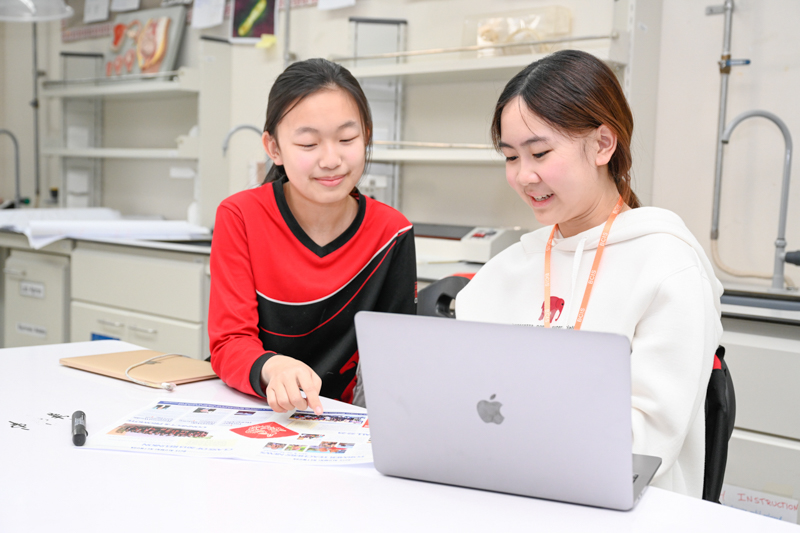 Once Student Editorial was back up and running, it quickly began to grow. New students began to join, bringing their own perspectives and allowing Editorial to add an even broader range of content. Students eager to learn more about the publishing process were able to join and share their own diverse voices and opinions with the community. Jessica explains the benefits of having so many people share their stories through Student Editorial, saying "school ultimately is a combination of teachers and students, so I think student voice is one of the most important aspects of a school and we should have a platform to publicize those voices." The BCIS Student Editorial gives an official outlet to share student opinions, and helps its members share their ideas through articles.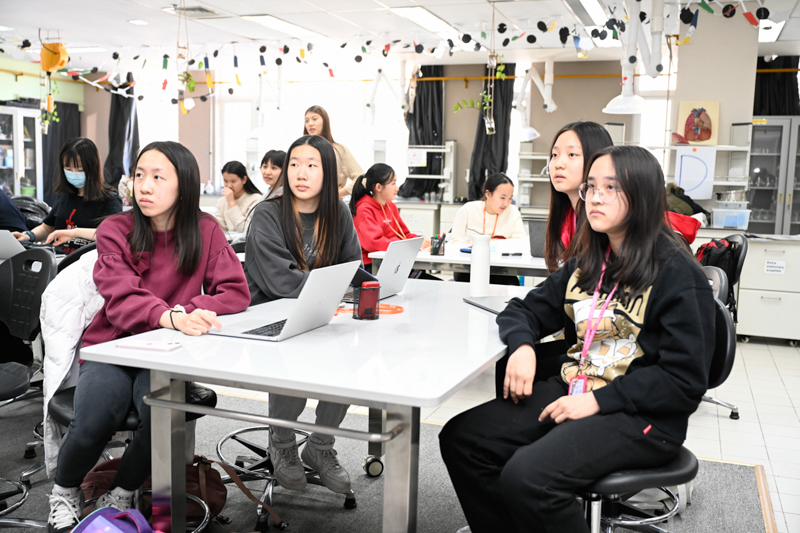 Students involved in the BCIS Student Editorial learn all the tricks of the publishing trade. They can practice writing, editing, formatting and even photography depending on their own passions. The EA also gives students a great creative outlet to share their ideas with the community. Jessica describes how Student Editorial gives a valuable platform to many of BCIS' talented writers, explaining, "our editorial team has a lot of introverted personalities, but they are really good writers, and they have a lot of opinions they want to share with the school, and Editorial really gives them a good pathway to showcase their talents." Jessica herself has gained a lot of valuable leadership and management experience while guiding the EA. The skills students learn in Editorial, along with the connections and friendships they make that cross age boundaries, show how special this EA is for all involved.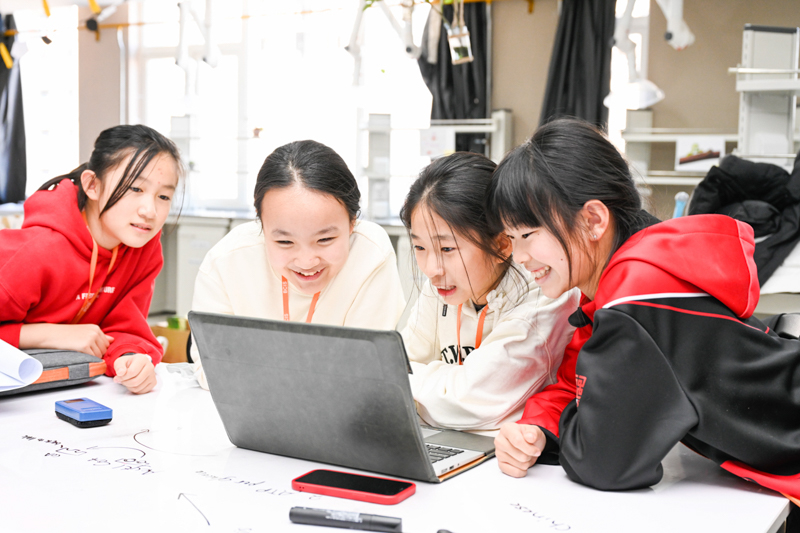 This past year saw the BCIS Student Editorial grow with many new faces from Middle and High School. Jessica and her peers have helped pass down their knowledge to the younger students, who have quickly picked up the process of creating and publishing an article. "I really want the younger students to experience the happiness and the feeling I have when leading the EA," Jessica says. The leadership of the Grade 12 students in the EA will help ensure that it continues to be an excellent source of BCIS stories from the unique perspectives of our students. We look forward to Student Editorial interviewing Jessica in the future as one of our alumni, when she can continue inspiring and contributing to our community. With Student Editorial, the future of BCIS reporting is bright!