At BCIS our high school students' personalized journeys are additionally supported by our counselors to find their best fit universities according to each students' unique pathways. Whether our students aspire to attend "Top 50" international universities, or more specialized business, science, technology, arts or design universities, or boutique liberal arts colleges, our counselors guide and support them to make their personal best-fit choices.
Our University Guidance and High School Counselors work attentively together with our students, alongside our Advisory Program, to help our students discover their best individual subject options. Our students and their families receive ongoing, intentional guidance and assistance from our counselors by building rapport to deliver noteworthy university applications, recommendations, and best possible prospects for our students' learning journeys beyond their years here at BCIS.
To review university offers and acceptances of recent BCIS graduates, please read our BCIS Profile below.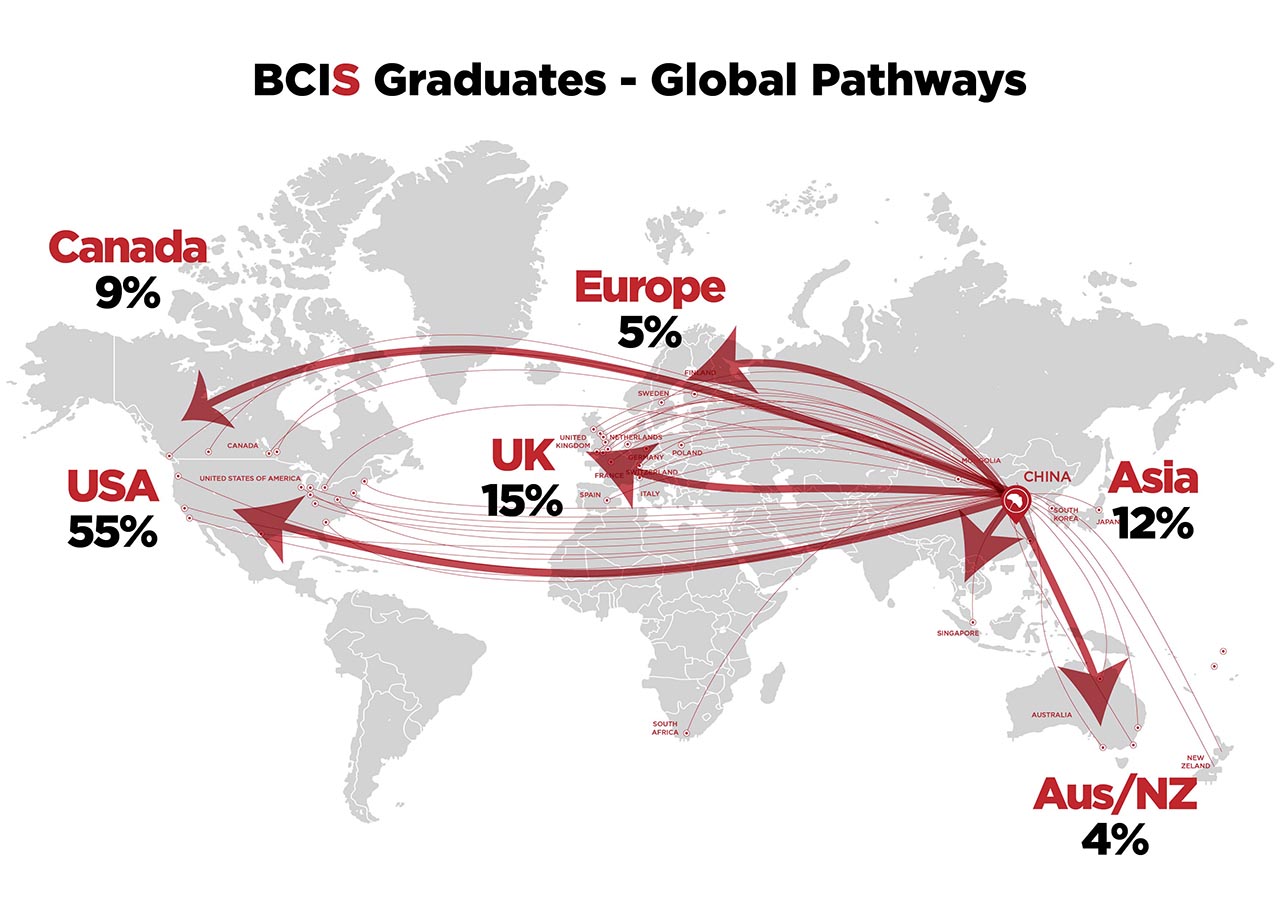 Charles Grant

Dave Norman

University Guidance

Counselor

High School Counselor

(Grades 9 -12)
University Visits
BCIS welcomes universities from all countries to visit our campus. Visits are scheduled during our advisory, from 11:05-11:45, on Monday and Thursday. To schedule your visit, please contact SScounseling@bcis.cn.

Please note that BCIS is located in the Central Business District (CBD). University visits occur at our Main Campus on Baiziwan Nan Er Road.