Mar 10 2022
TRANSFORMATIVE TECHNOLOGIES
Grady Singleton
As future-focused education becomes increasingly important, parents, teachers, and students are all asking the question: how can students gain experience with innovative technologies? Technology has become ubiquitous in all aspects of our society and is transforming the ways we live and work. However, in many classrooms and schools, technology is often underutilized. How can schools provide engaging learning experiences incorporating technology, while ensuring it is used responsibly? BCIS recently held a "Shaping our Future" panel discussion on the topic of transformative technologies, where parents, teachers, students, and expert professionals all discussed the merits of access to technology in the classroom. BCIS itself provides a wealth of curricular and extracurricular opportunities for students to get familiar with technology and how to responsibly utilize it to enhance learning opportunities.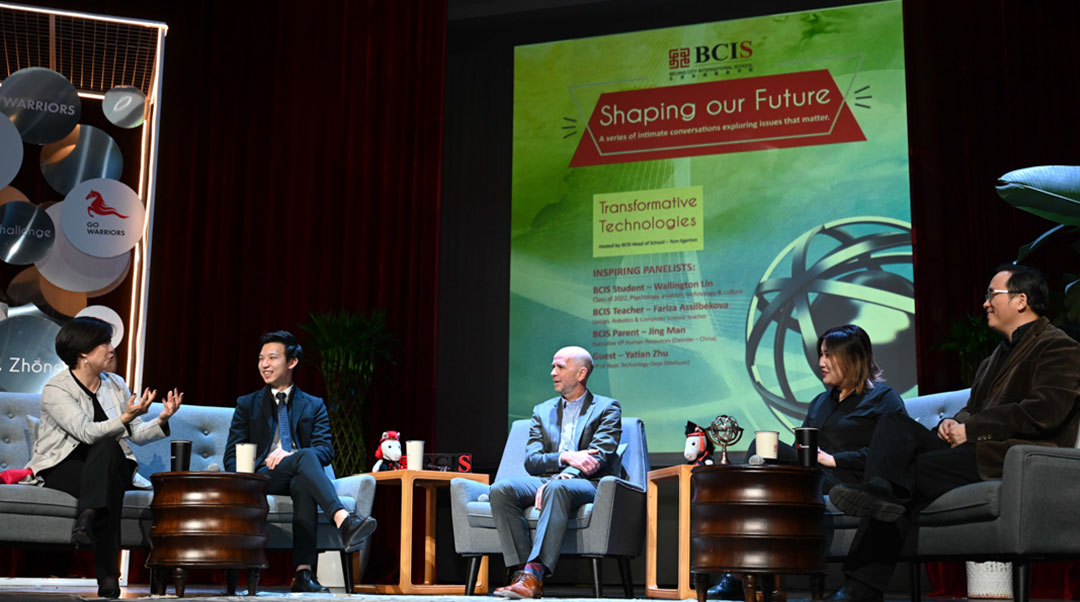 One of our esteemed guests on the "Shaping our Future" panel was Wallington, a Grade 12 BCIS student. Already a young tech expert, who, with his friends Tom and Hower, has even designed apps used by the school, Wallington was the perfect ambassador to discuss transformative technologies and his learning journey at BCIS. Wallington first joined BCIS in Grade 6, and his time here has helped him transform into the sharp, well-spoken student seen on the stage of "Shaping our Future". Technology has always been one of his passions, helping him to learn, grow, and even connecting him with his classmates and friends.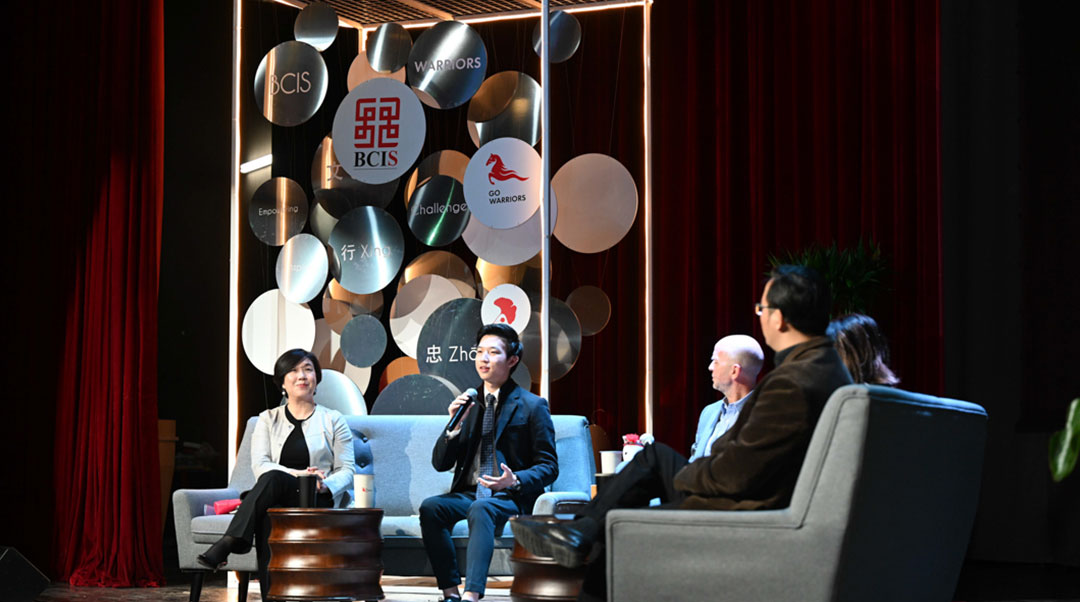 Wallington explains the importance of learning with and about technology, stating, "Technology prepares students with the essential skills for them to succeed in the 21st century workforce." BCIS has given him a wonderful opportunity to hone these skills, both in and out of the classroom. Wallington and his friends established an Enrichment Activity (EA) outside of class time, in which they create transformative tech projects with other students and inspire young learners to dive into the world of technology, including use of 3-D printers. In design and technology class, he was able to get practical, hands-on experience with tech, as well as learn about the values surrounding the responsible use of technology from his dedicated teachers.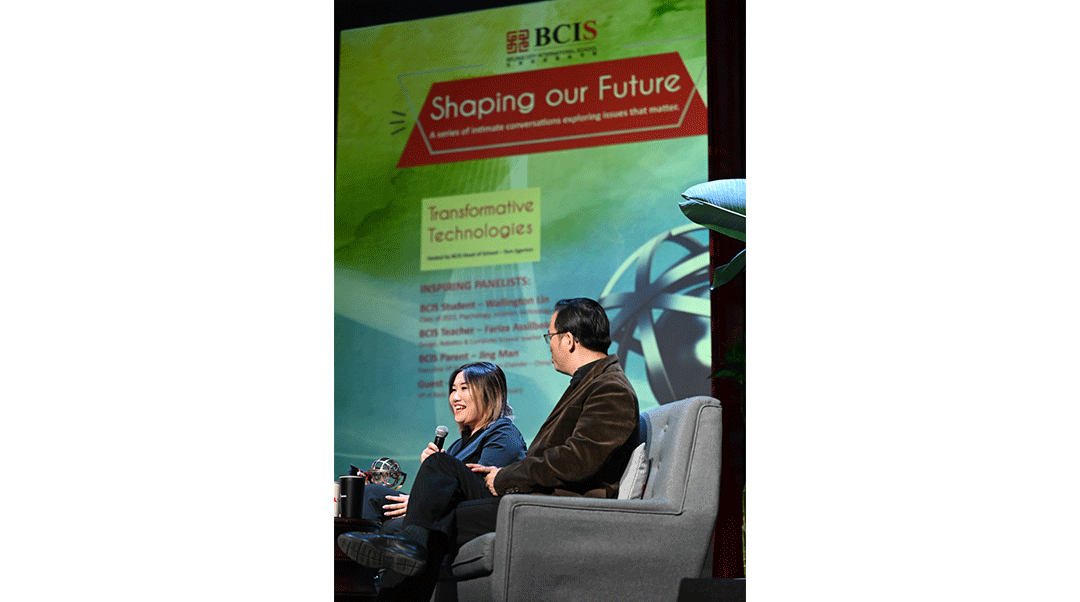 Wallington's teacher, and another member of our "Shaping our Future" panel, Fariza, also added important input and experience to the discussion. As a computer science teacher who previously worked in the public tech sector, she brings valuable experience and teaching approaches to BCIS. She explains that our students start to learn important tech-based skills as early as the ECC, where they learn basic logic and math through play-based methods. When students reach ES, they begin to build designs in the makerspace and practice with block-based programing. Finally, in design and technology in the SS, students build on these skills with projects ranging from programming to problem solving, and from web design to building and programming robots.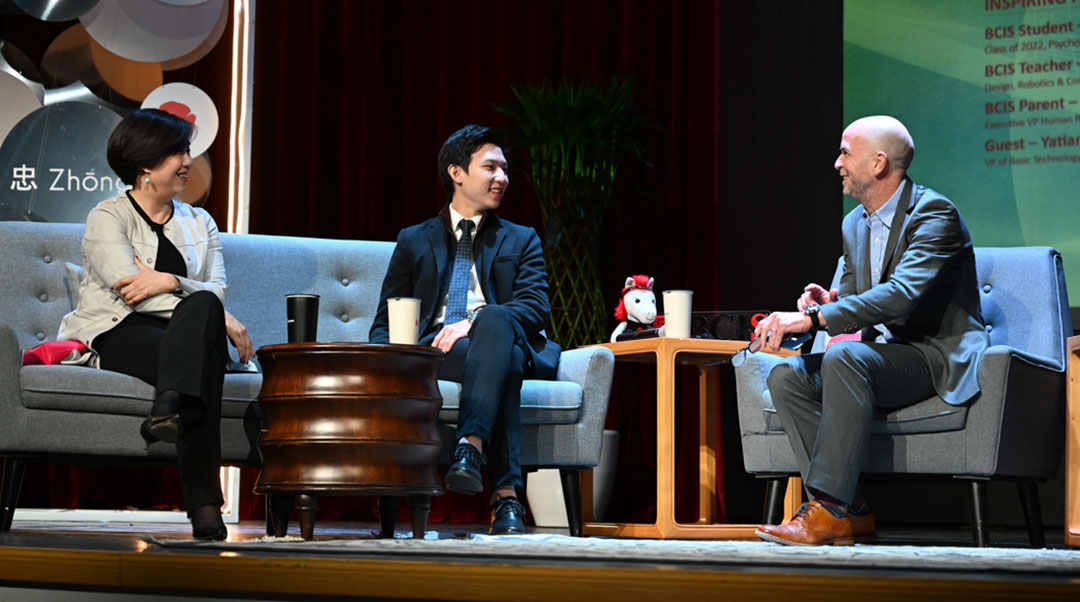 All these learning experiences help students become more familiar with all types of technology, but what about students like Wallington and his friends who are already working on their own projects? Fariza describes her approach to working with our gifted students, saying, "I was a little bit worried, was there anything I could teach them?" As it turns out, there was quite a bit, as Fariza asked the students to try and write the code and algorithms behind some of their favorite apps they used like sudoku and Wordle. "When they use their phones, they will start thinking: 'how does it work?' not just how to use it," Fariza explains. Her strong approach to teaching tech empowers students go a step further than simply interacting with technology and gives them the logic and problem-solving skills they will need going forward.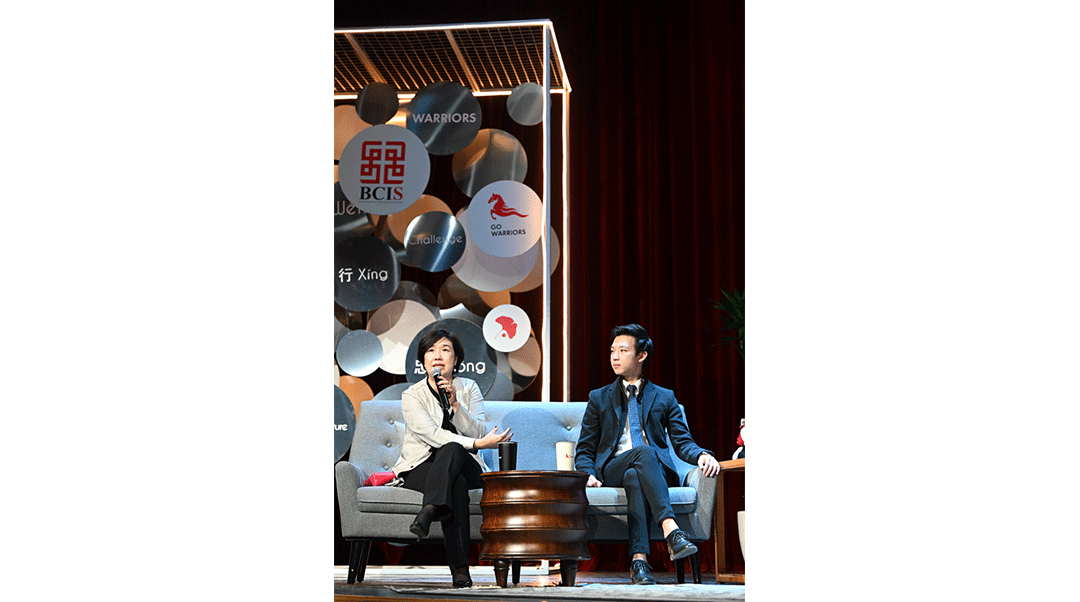 As students graduate from BCIS, they will have the transferrable skills they need to succeed in any future pathway they choose. Our other guests for "Shaping our Future", Jing and Michael, are both professionals that deal with tech on a day-to-day basis. Jing, one of our wonderful BCIS parents, is the Executive VP of Human Resources at Daimler (Greater China). Michael serves as the VP of Basic Technology for one of China's tech giants, Meituan. Several members of our audience joked that they used his products to order their food recently. Both experts were able to shed valuable light on the importance of technology in schools, and how it is necessary for students' future careers.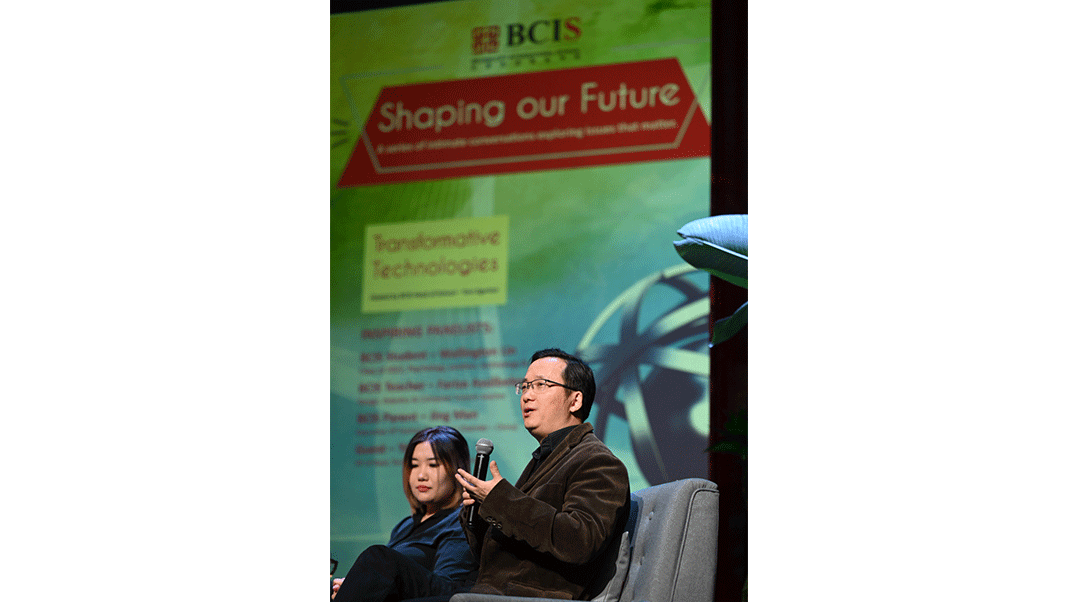 Jing explains why she believes it is important for students to learn with and about technology, stating, "Tech leads industry change and generational change for the future. It's important that you at least get yourself well equipped with tech." Tech-literacy is an important trait for hiring managers to see, and the skills and logic behind technology can prepare students for successful careers. Michael agrees, saying, "The hard skills we are looking for are basic engineering traits, like precision, good reasoning, logic, these are all essential skills. More than these basic skills, we're looking for people that are passionate and who want to learn." BCIS inspires lifelong learning in addition to the skills students will gain from class. This future-focused approach to education both within and outside of curriculum prepares our students to shape the future!