Oct 10 2022
Magical Math: From Student to Teacher
Grady Singleton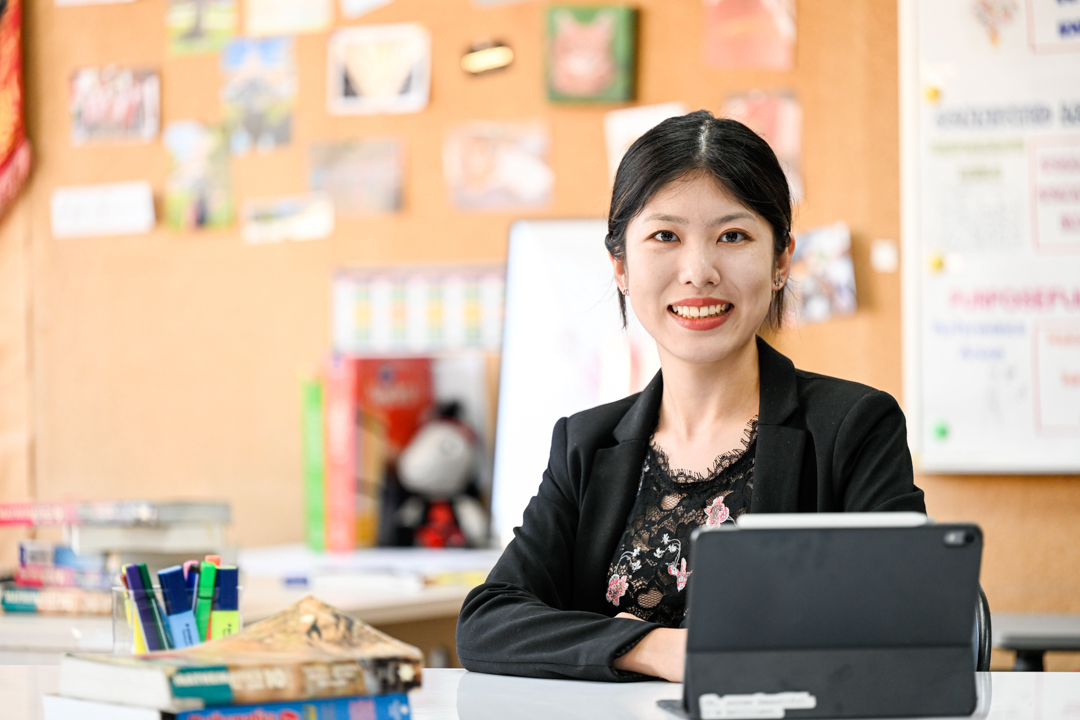 Room 2314 at BCIS is magical! At first glance, it looks just like a nice normal learning space equipped with several sustainable whiteboard tables that are used for collaborative learning around Secondary School (SS). Aside from a few Harry Potter posters on the walls, where does this magic come from? It turns out, it comes from the story of room 2314's teacher. This year, the teacher in room 2314 is Yuanna, who sat in the very same room as a BCIS student just a few years ago!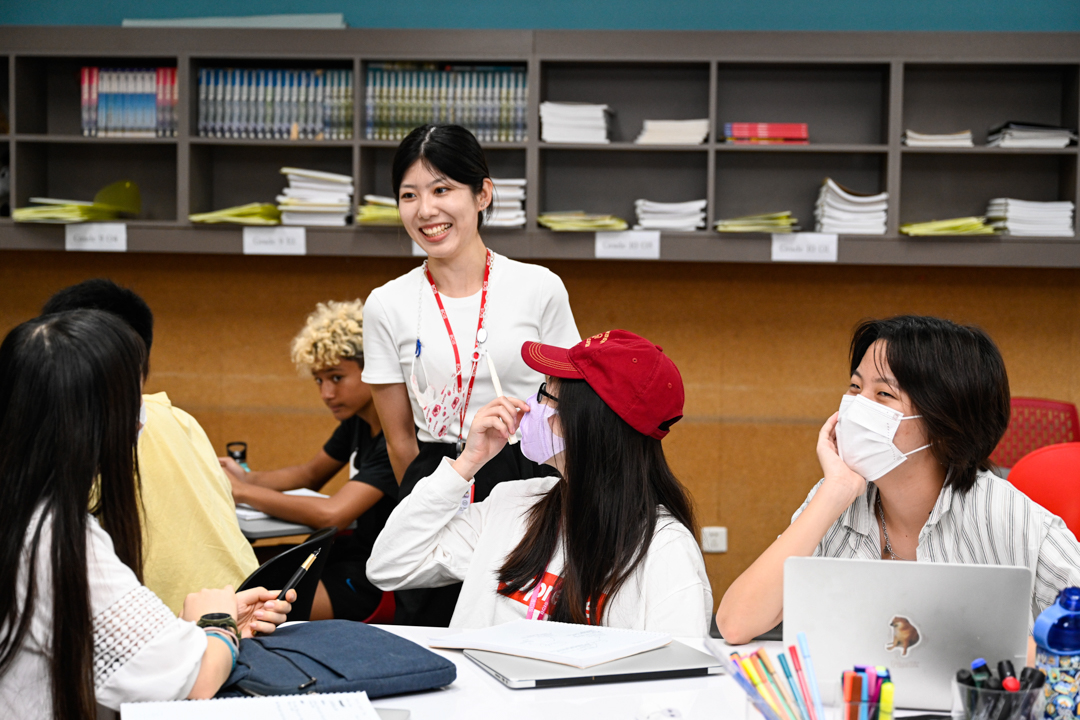 "Room 2314 was where the magic happened," says Patrick, who had the pleasure of teaching Yuanna in the very same spot several years before. Now, the two are working together on the BCIS math team. Patrick used to joke to his students that they might one day teach together, and now the joke has become reality. As a BCIS Alumni, Yuanna has found a new way to stay connected and give back to the school where she found her passion, sharing her love of mathematics with future generations of BCISers.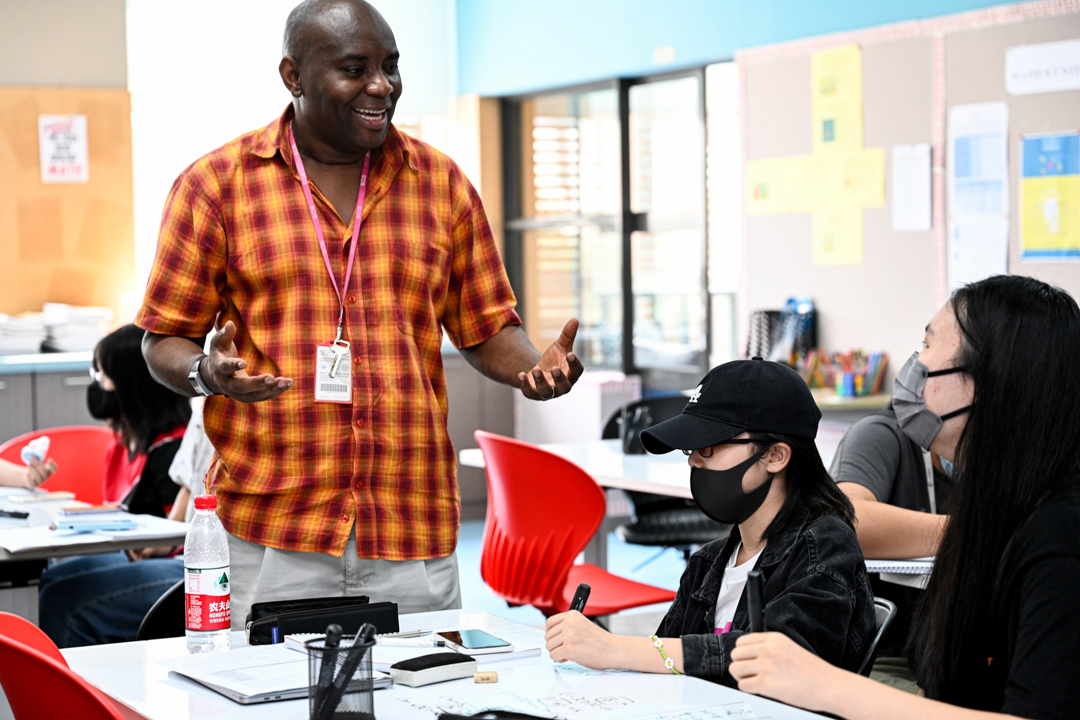 After graduating from BCIS in 2016, Yuanna attended the University of Rochester and obtained her bachelor's degree in applied mathematics and business, and a master's degree in adolescent education in mathematics. Although it hasn't been long since she was last at BCIS, Yuanna already has rich teaching experience in the US and Spain. This background of diverse experiences, along with her international education from BCIS and university give Yuanna a unique teaching style and philosophy, that will inspire the many SS math learners at BCIS.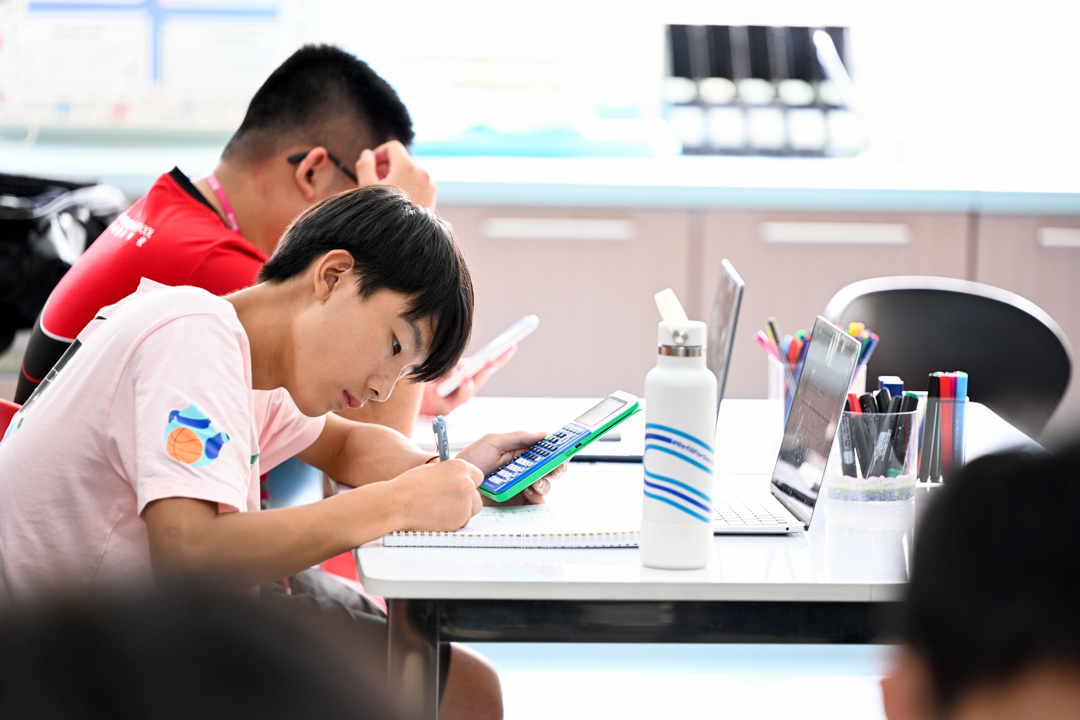 Math can be a tricky subject for some students. Fortunately, Yuanna employs a personalized approach that empowers every learner in the classroom. "Something that I want to do is to engage students and have them see themselves in math," she explains. Drawing engaging examples from real life, such as the algorithms behind social media and online games or the statistics from sports helps students to connect complex math problems to the real-life problems that interest them. "In IB Diploma Programme mathematics, when students are doing exploration, the first thing we tell them is: 'tell us what you're interested in: is it music? is it art? is it running?' Then that's where you can get all your data from," Patrick elaborates. Such an approach to mathematics ensures that every student can connect what they learn to the world around them, and work on projects personalized to their own interests.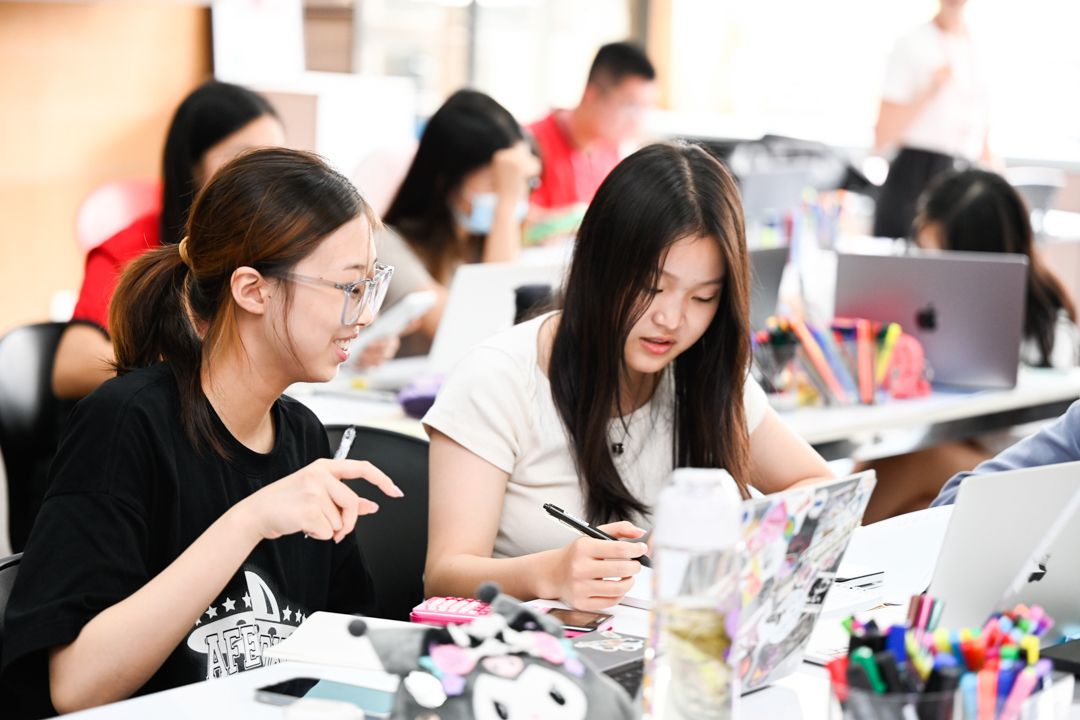 This type of personalized learning ensures that every student is engaged and develops the math skills that they will need going forward no matter what path they pursue. Yuanna further elaborates on the importance of personalized learning in the BCIS math department, giving an example about the myth of average. Although averages are often important calculations in math, no one person is actually average. "Everyone has a jagged profile, so if you are designing something that's truly average, you are designing it for no one," she describes. The math team at BCIS creates differentiated lessons to ensure all students can develop their skills in a way that best fits their learning profile.
Differentiated lessons are one of the many advantages of studying math at BCIS. Such lessons also connect advanced mathematical concepts to student's lives and the world around them, giving them transferable skills that will help them turn the study of math into practice. Speaking of connections, Yuanna has had no trouble connecting with her students, especially since she was sitting at the same tables as they are only a few years ago. When asked about any challenges she experienced transitioning back to BCIS, she could only think of the challenge not to call her fellow teacher "Mr. Patrick" as she did as a student. The BCIS community has warmly welcomed Yuanna back, and she will continue to have a positive impact on her students here at school.