Apr 23 2021
A TREASURE TROVE OF TWENTY-FOUR HISTORIES
Fei Gao
World Book Day Libraries Stroll
Beijing City International School (BCIS) students are continually encouraged by their peers, teachers, and thoughtfully designed learning environments at both the Early Childhood Center (ECC) and Main Campus. Our students' learning spaces inspire their inquiry and exploration, nurturing their ever-growing minds. Where thousands of picture books surround them in a calm, bright space, our ECC students love their wonderful oasis. Book Character Day is celebrated annually from our youngest to our oldest learners in the Elementary School (ES). Aloft in the ES library is a floating pod where our students find themselves turning pages and plunging into other spheres. Secondary School (SS) students enjoy their library retreat draped in historic and cultural influences from the Silk Road to more recent times. English and Chinese books, novels of all categories and genres, are appreciated by our SS students in nooks around their library, with almost 50 000 books enjoyed across BCIS' libraries.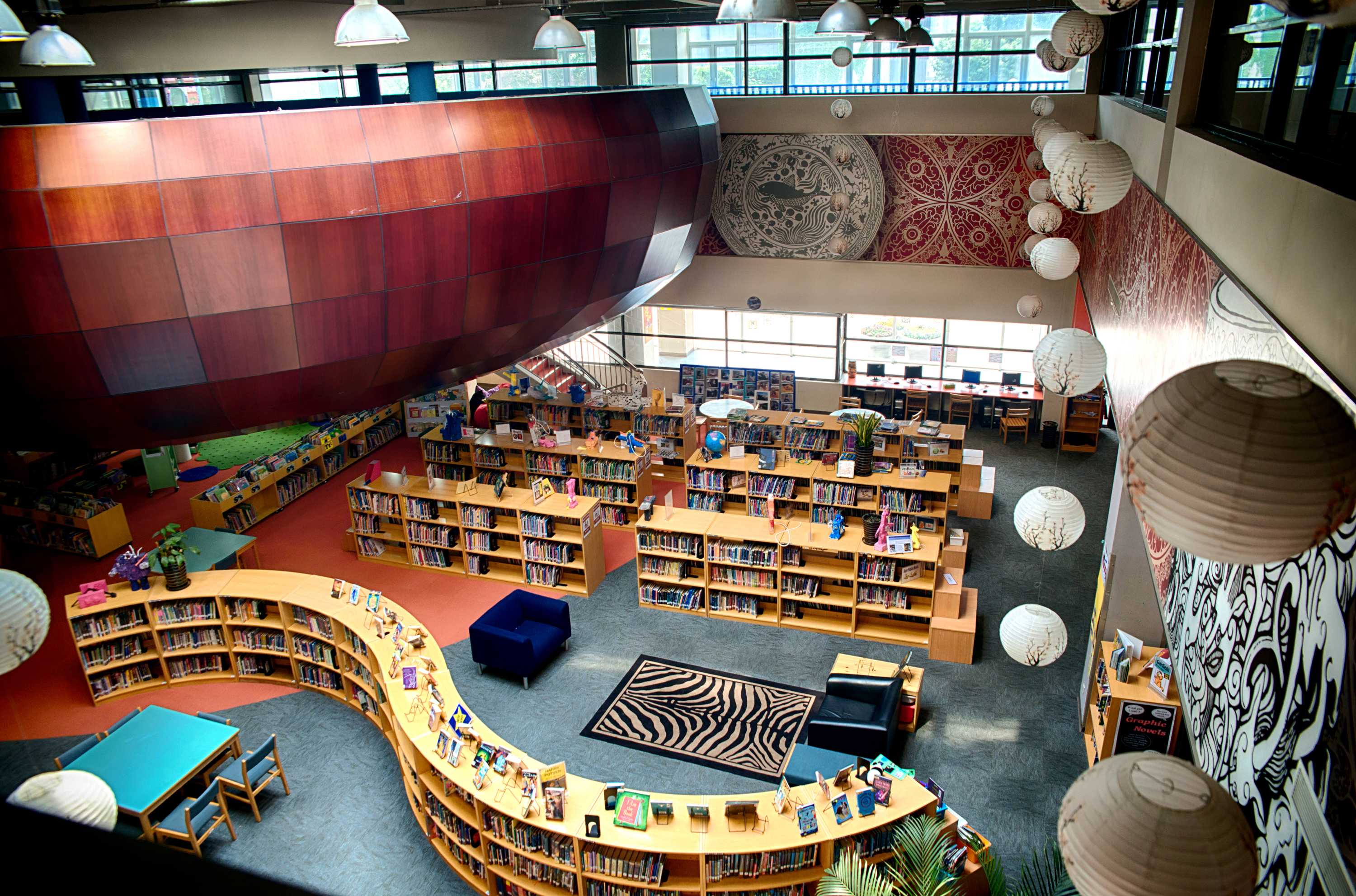 The Past and Our Present
This World Book Day, BCIS was presented a truly treasured gift in the SS library from Mr. Ni, Founder of BCIS – the Twenty-Four Histories. This donation is another rich opportunity to learn more about the BCIS community's host and home country. BCIS is deeply rooted in China and integrates this respect in the school's teachings, incorporating Chinese history and culture across the curriculum. Individuals and Societies is a class which finely combs through national and international histories, languages and cultures. BCIS history teacher, Miss Mary Liu, is the teacher leader for the Enrichment Activity (EA) known as China Story, where students learn and celebrate China's heritage through festivals, customs, calligraphy and Peking Opera.
The host for the Twenty-Four Histories book donation ceremony was Grade 10 student Celina, who provided guests with a memorable BCIS celebration. Grade 6 student, Amy, shared her perspective: "understanding history, respecting history, can help us better understand our world and establish good values, so we face learning and life with positive force." Jessie, Grade 10 student and Chinese Story EA leader, asked herself: "Who are we? We are the youth of today's China and world." Our students are trail blazing, global citizens with a model cosmopolitan education, living the BCIS mission and taking responsibility to "act for the good of all". She further suggested that history is a lesson to all, a responsibility for us to hold for the present, so the future is ours to make good history with. On behalf of BCIS, Grade 11 student Angelica painted a personal token of appreciation for Mr. Ni which was handed to him at the end of the ceremony. Inside the frame was calligraphy for "read" in Mandarin, echoing BCIS' philosophy, "as learners we respect cultural understanding and linguistic diversity".
Learner's Community
The BCIS community is an inclusive learner's community encouraging life-long learning. Our learner's community is intergenerational, whereby we cherish the wisdom of the elderly; a place of learning from the experienced of varying fields; a dialogue for understanding China and the eclectic world we live in and strengthening cultural confidences. The Twenty-Four Histories collection is inspirational to our learner's community.
Editor-in-chief of Cathay Bookstore Publishers and guest speaker, Mr. Ma, shared the significance of the Twenty-Four Histories to Chinese culture and heritage. Speaking with profound and professional insights, invited guests and BCIS Grade 10 students enjoyed the introduction to this special historical gift. 96-year-old Mr. Wei, Golden Heights member and special guest speaker, imparted his understanding of Twenty-Four Histories and its value for today in a bilingual speech. A humorous and engaging talk, his sage-like presence was deeply moving. His authentic and passionate remarks won the crowd over and certainly left all learners hungry for more historical insights. Mr. Wei is the epitome of our community's culture of life-long learning.
In light of World Book Day, for BCIS, reading and learning stretches horizons, sweeping across ages and time, fostering life-long learners.