Oct 30 2020
BCIS' CLASSROOM CHRONICLES: OCTOBER
Fei Gao
ECC's Favorite Costume Day
Our youngest students here at Beijing City International School (BCIS)had an extraordinary play-based learning day, dressed as their favorite characters from novels and films. Our animated students transformed and enveloped themselves in all sorts of wonderful costumes – truly living childhood dreams and fantasies. Their colorful world at the Early Childhood Center was painted in wonder this day.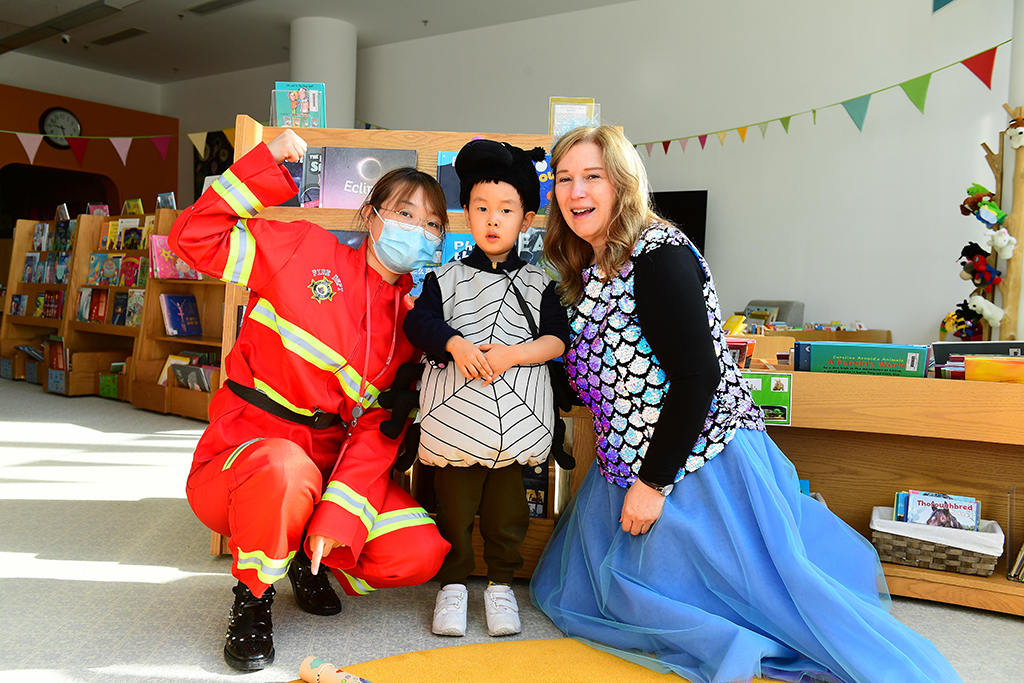 Dress-up Continues
Our Elementary School students had an equally exciting dress-up day with Halloween looming around the corner. Both teachers and students donned costumes with lively personalities to match. Jedis, a Joker and a pumpkin rolling in the mix, our students displayed their theatrical and creative flair. Imagination with innovation was the inspiration for some, as students sported their very own recycled-materials creations.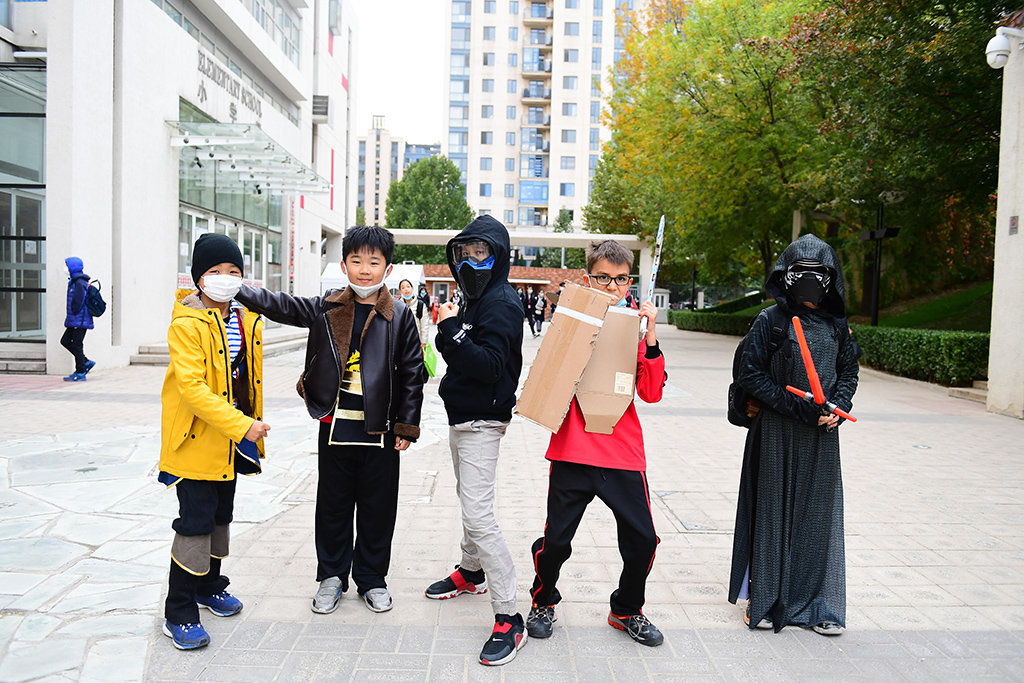 Art with #BCIScommunity Heart
Lower Elementary students have been having a ball in their visual arts classes. Our students have been exploring creative freedoms, getting messy and becoming artists themselves. They have also contributed to the much-anticipated exhibit of this year's Community Art Project, where staff have begun the process of creating a community artwork and students complete it. We cannot wait to showcase and appreciate our finished collaborative artwork!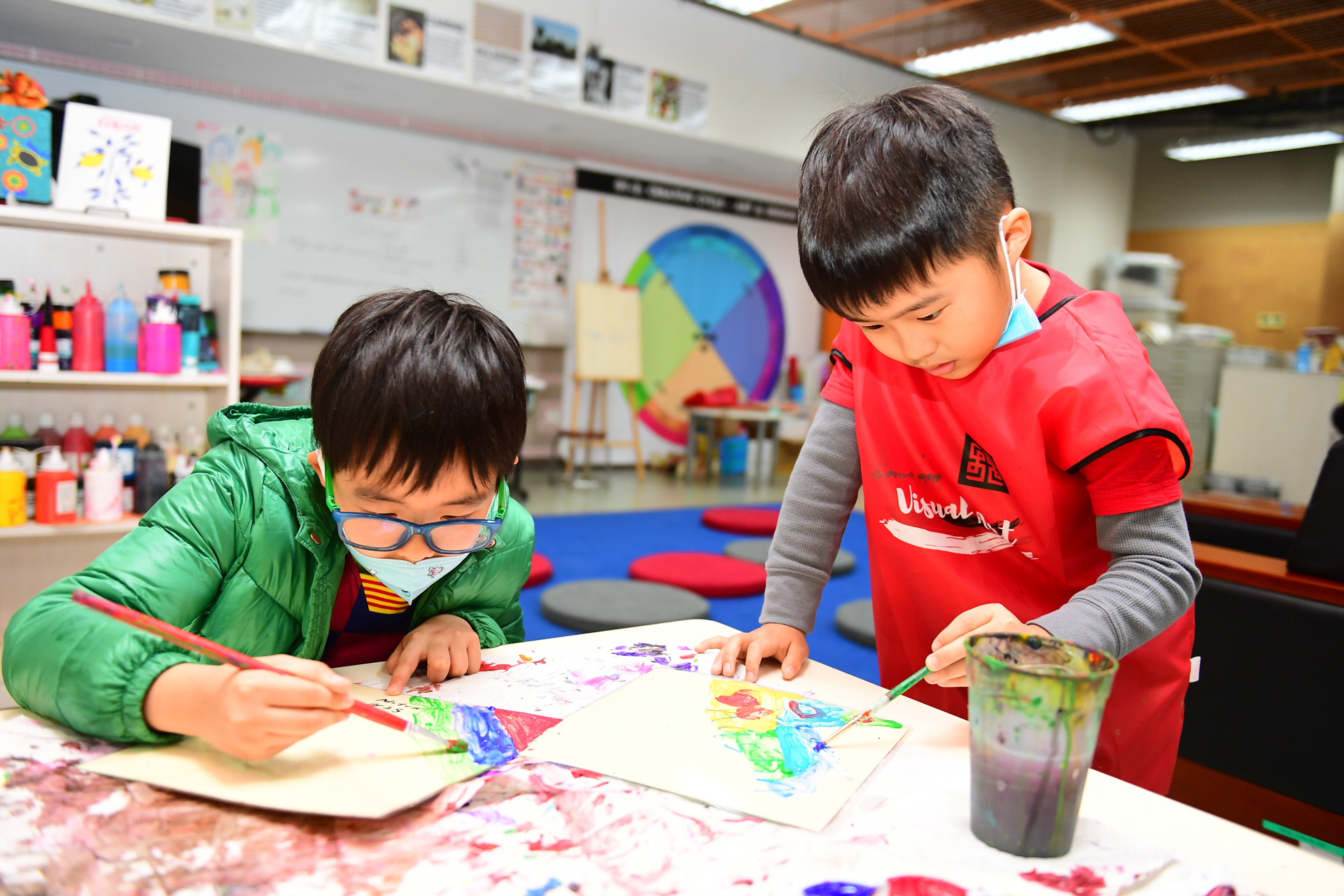 Big and Small Learning Together
Shared learning experiences are constantly developing in engaging ways. Our grade 4 students visited the Secondary School biology laboratories, where our grade 9s and 12s were ready to meet their young assistants for the lesson on cells. Together they scraped and swabbed samples found on surfaces in the classroom, each other and even the bottom of the resident turtles' tanks. Between noting and drawing their fascinating findings, our younger and older students shared perspectives and ponderings, learning with and from each other. Through small microscope lenses our students share big moments.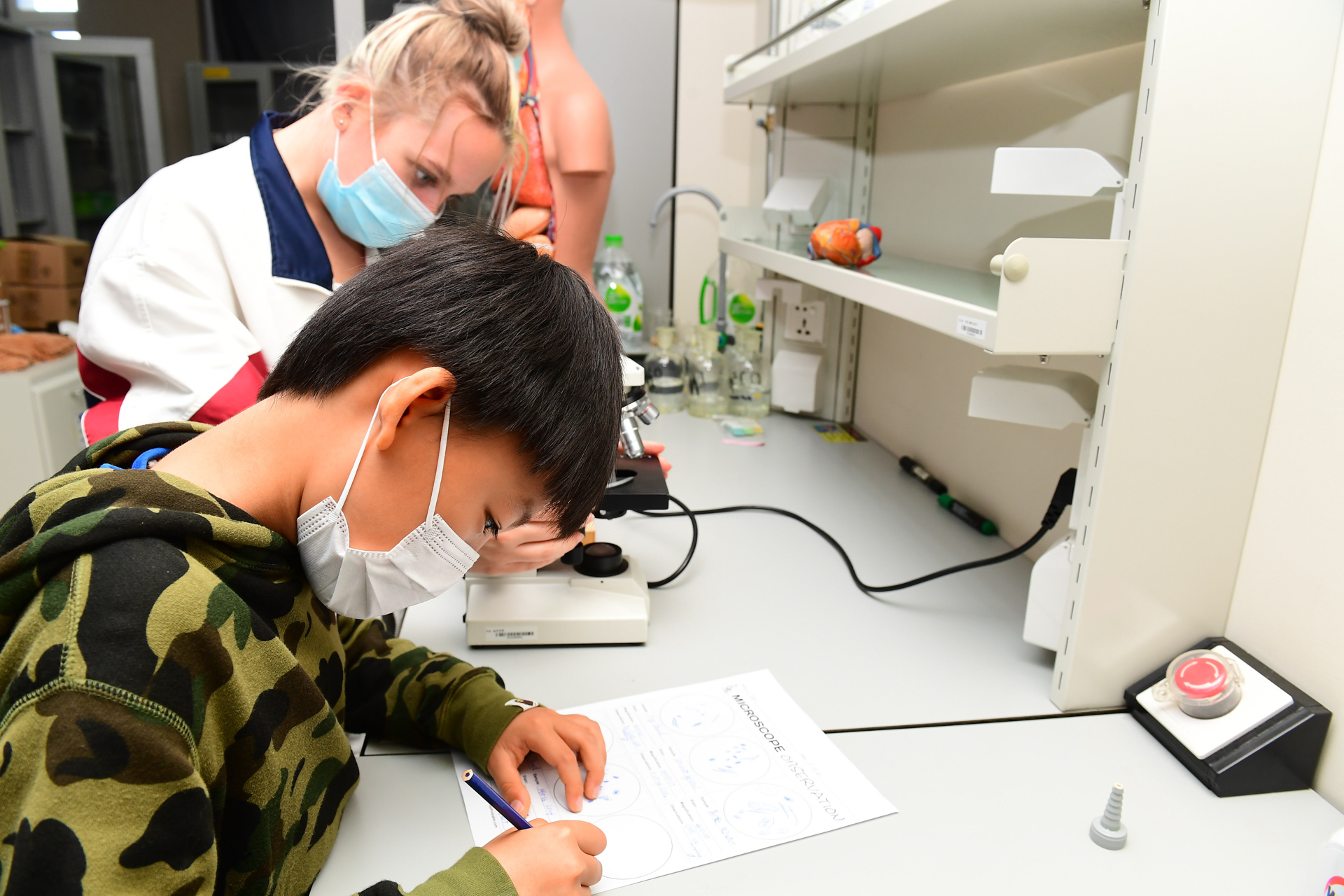 SS' Chinese Debate Warriors
In our Secondary School, students in our Chinese Language classes have rallied up this year's Chinese debate team. Our eager students have been diligent in carving out time to sharpen the teams' knowledge and skills. Warmed up and ready to fire, our stimulated and engaged Chinese debate team have been preparing for this weekend's Zongheng Cup, where three groups will be competing against other international schools' Chinese debate teams. Jia you, BCIS!