Feb 24 2023
Welcome, Jackie! Our New ECC Principal
As BCIS embarks on its new strategic direction, we happily welcome a new leader to join us! Meet Jackie, our new Early Childhood Center (ECC) principal who will use her vast experience to lead our kindergarten into a new chapter of excellence. We are excited to welcome Jackie to the BCIS community and learn more about her future plans for the ECC. Jackie's unique background and philosophy will enhance the ECC and ensure that we continue to provide our youngest students with an unparalleled educational experience.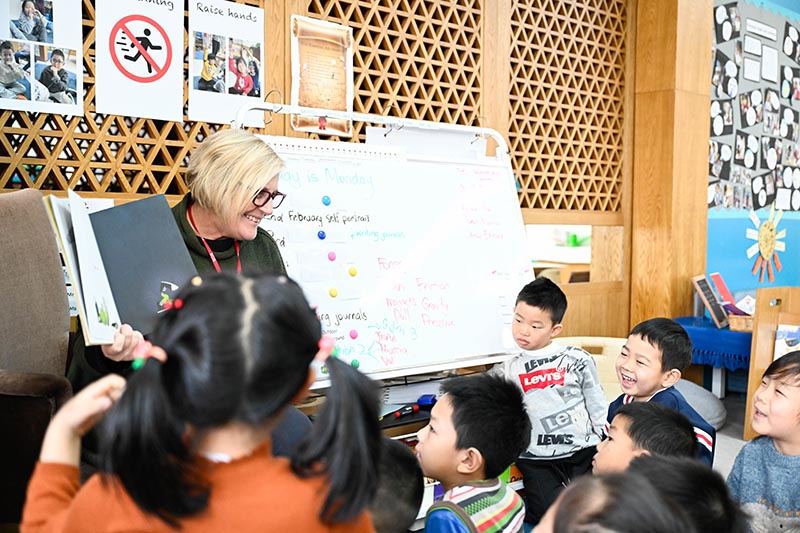 Originally from Australia, Jackie has over 25 years of experience in education. During her storied career, Jackie has worked as a teacher, a curriculum consultant in early childhood education and early literacy, a deputy principal, and principal in Australia and abroad. She has spent a good deal of time in China, serving as a principal in international schools. The vast and diverse experience Jackie brings to our ECC will help us continue to grow and serve as a model of excellent early childhood education.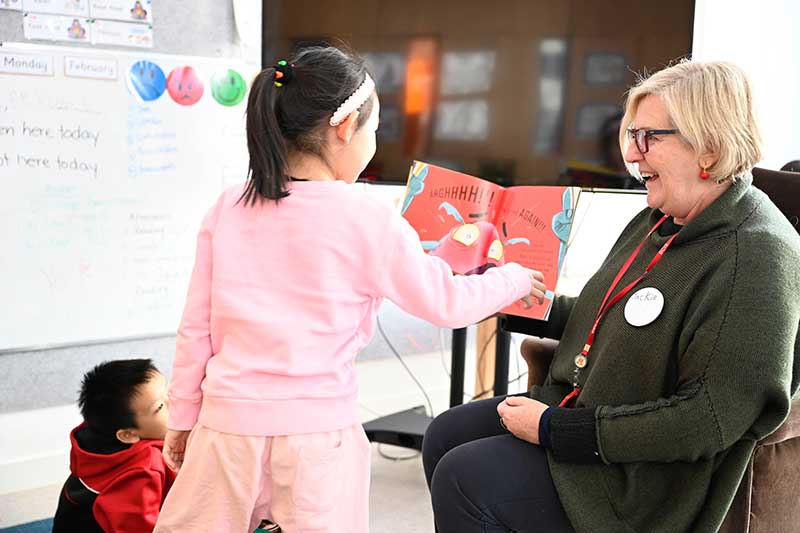 It was Jackie's experience in China that led her back to Beijing and to BCIS ECC. She has always appreciated the pace and the people during her times living and working in China, and this made it easier for her to ask herself, "why not" come back to China rather than "why." She also holds Chinese education in high regard. "For me, that's another big pull back to China, the massive respect for education," she explains. "You don't see that anywhere else in the world. If you looked up lifelong learning in the dictionary, there would be a picture of China, because everyone here is a lifelong learner." This appreciation for Chinese education was a big part in Jackie choosing to travel to Beijing and join us at the ECC.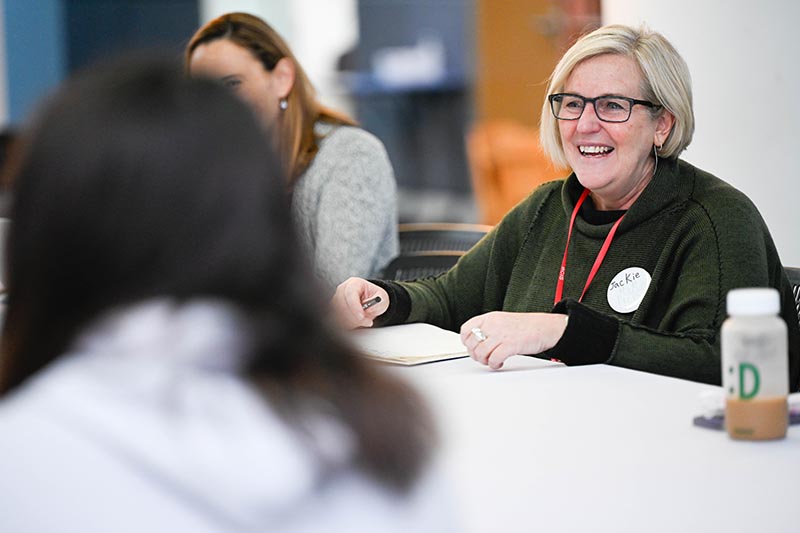 In addition to being excited to return to China, Jackie is also thrilled to be working at BCIS. Having the opportunity to work with a diverse, world-class staff and leadership team was a big part of the draw for her to join the school. Jackie explains that BCIS' "reputation and its commitment to young children, the people that work here, and the school's values and mission statement" were all key factors when choosing to join the ECC. The more time she spent talking with faculty and our Head of School, Tom, the more she realized that BCIS was a perfect fit. She will now bring her own ideas and experience to help our community further develop.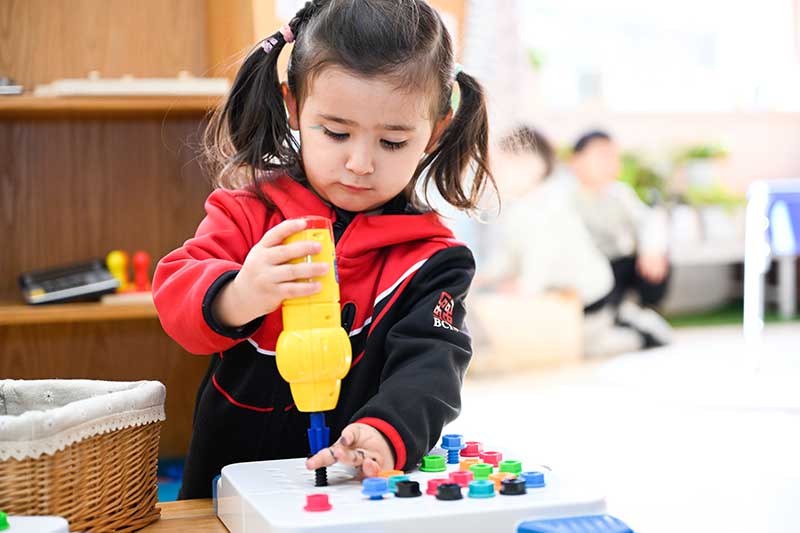 Although BCIS is already a fantastic place for young learners, the ECC will continue to grow under Jackie's leadership. The main idea she wants to bring to the ECC is intentionality. Being intentional with every aspect of learning and teaching allows students to constantly develop the skills they need to succeed and empowers them to be confident lifelong learners. "It's about teachers understanding well how young children learn and then using that knowledge to be intentional in how they interact with the children and how they create environments and learning engagements for them," Jackie explains. This intentionality will be able to better inform research and planning at the ECC, ensuring that the school leads the way in creating and providing personalized early years education.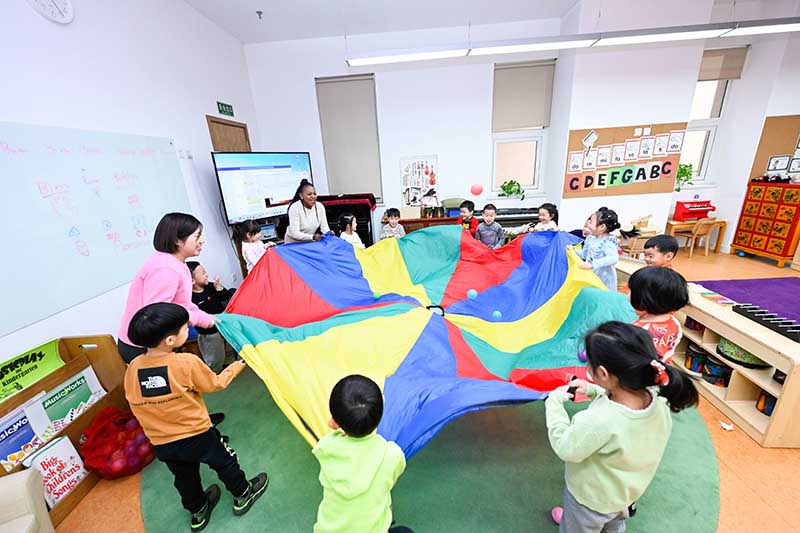 Combining the high-quality resources at the ECC with cutting-edge pedagogical research will ensure that the school is an innovator in early childhood education. Jackie's goals for the ECC are "that we are providing the highest quality learning environment possible for young children, and that we're known as a world leader in that space, that we're also conducting our own research about children in their learning which informs the profession, and that the children are surprising people and challenging people in what they think children can and should be doing." Students are at the heart of learning, and students at the ECC will be able to inspire the world through their actions with the support of the wonderful staff and school leaders.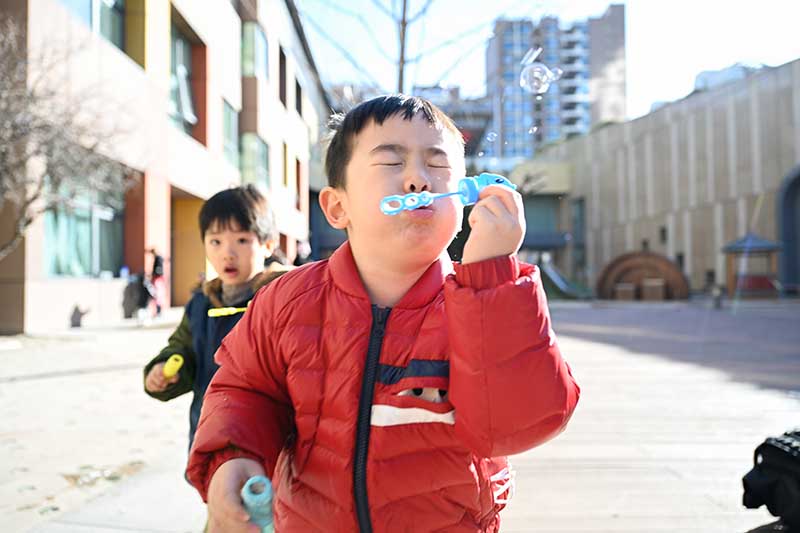 If you want to see what early childhood education at BCIS looks like, and meet Jackie and our ECC leadership team, we welcome you to join us this March for our ECC playgroup sessions. Open to families with children aged 14-36 months, the ECC playgroup is a great opportunity for you and your child to make new friends, explore the state-of-the-art ECC facilities, and play and grow together. Spaces for the playgroup are limited, so if you are interested, scan the QR code on the poster to register. To learn more about BCIS and to schedule a visit, please contact admissions@bcis.cn. We look forward to seeing you at the ECC!