Apr 11 2023
How Personalization Drives Creativity
The buzz coming from the newly renovated LeLe Learning Space flows through the hallways of BCIS. Upon further inspection, the spacious room is filled with amazing curiosities. Robotic machinations speed around, customized fashion designs and sports equipment shine under the lights, and artworks ranging from digital designs to an entire full-sized ceramic painting fill the room. These fascinating sights are all products of Grade 10's personal projects that they have been hard at work on. A key culminating feature of the IB Middle Years Programme, these projects are a great way for students to personalize their learning, pursue their passions and gain practical experience in managing large-scale plans.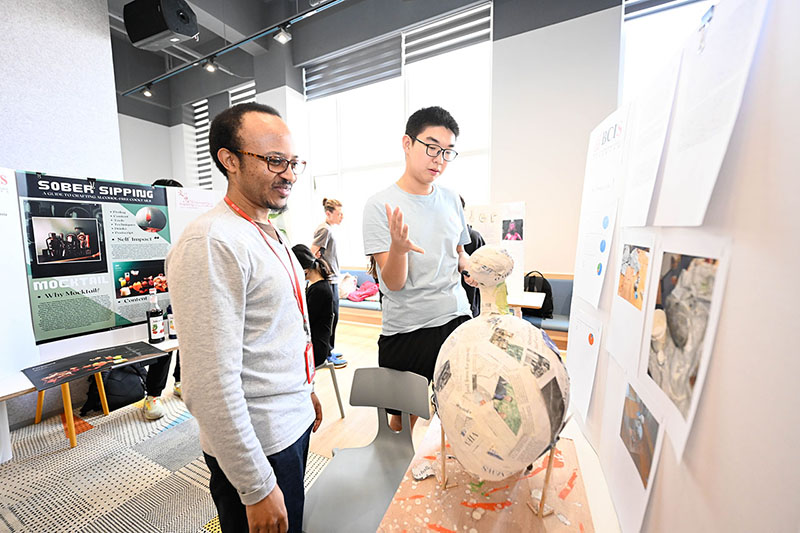 Walking around the LeLe Learning Space, one can see the passion and hard work infused in every project. Just like our students, every personal project is unique. Some students chose to focus on their artistic abilities, like Felisa, who turned a smaller sketch into a massive piece of fine blue and white porcelain using an ancient Chinese ceramic style. The design of the piece incorporated her interest in philosophy and representations of the temporal and spatial, to create a stunning personal project for onlookers to observe. The beautiful blue and white ceramic piece contrasted nicely with Jenny's stunning black and white photography project a few rows away. Although the exhibition included several art pieces, some creative students favored fashion design. Annie created an entire catalogue of sharply designed school uniforms for everyday wear, sports competitions and even formal occasions. Meanwhile, Jeff's passion for sports led him to design and create a custom pair of baseball cleats.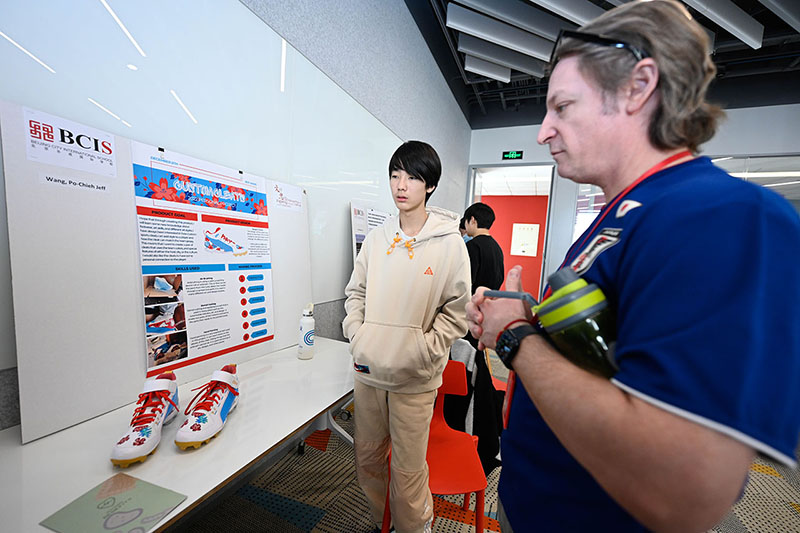 Other students preferred to tinker with high tech for their personal projects. John and Bella both built robots for their projects, which were popular displays at the exhibition. The learning process for these projects required them to pick up new technical skills and apply them on the spot. Other students like Anna and Jia Rong used the personal project to expand their passion for sustainable gardening, carrying out an in-depth study of aquaponics and creating personal hydroponics kits respectively. Although art and STEM were two popular fields at the exhibit, there were many more wonderful projects that showed off our students' impressive inspiration.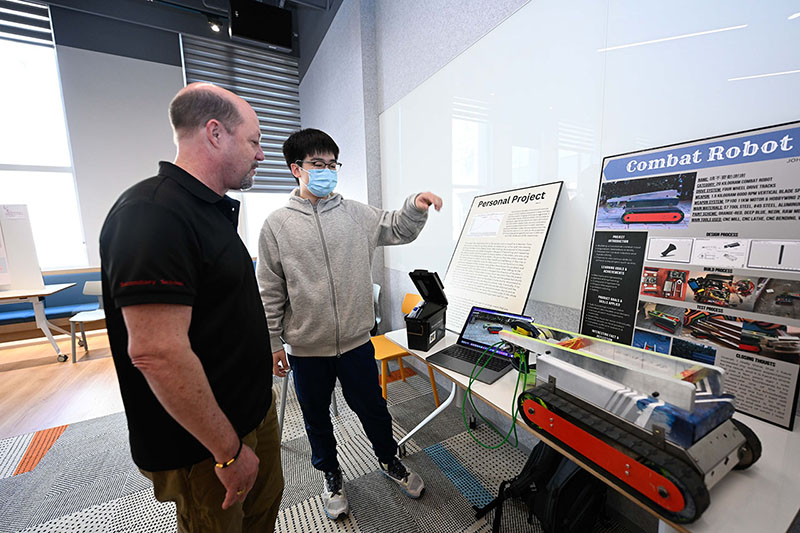 Although the individual nature of these projects led to a great diversity of student work, the Grade 10 students all gained similar skills and experience throughout the process. The personal project serves as a culmination of the Middle Years Programme (MYP) and assesses student's approaches to learning (ATL) skills for self-management, research, communication, critical and creative thinking and collaboration. These are all important skills that will help students succeed as they enter their final two years of Secondary School (SS), university and life beyond.
Although our talented students managed their projects admirably and came up with some truly amazing products, the process was not without challenge. One of the biggest challenges for students was time-management and being able to reach their final goals before the project exhibition. Additionally, many students encountered technical difficulties with parts or pieces of their projects. However, in the end, these challenges empowered them to think creatively and critically and prepared them to overcome any setbacks on the projects they work on in the future.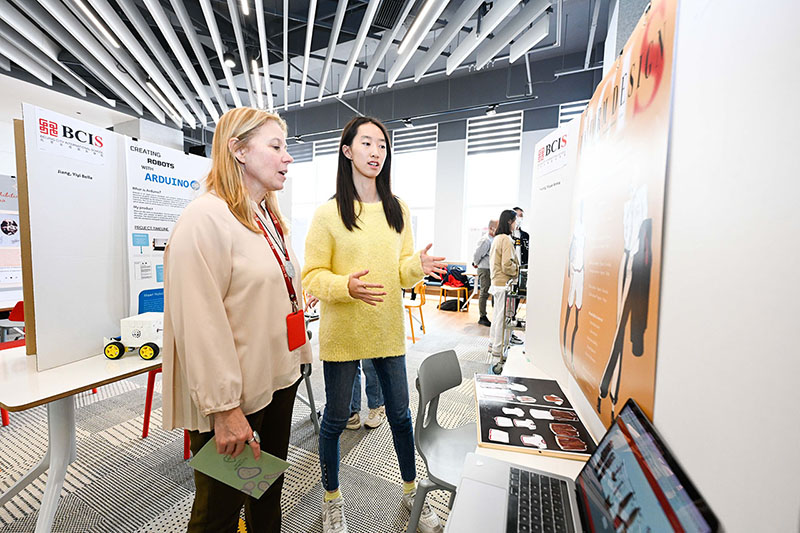 In addition to the ATL skills assessed through the Grade 10 project, its personalized nature is critically important to the SS learning model. According to research from the RAND Corporation that analyzed 5,500 students from 32 different schools, personalized approaches to learning had a positive impact on mathematics and reading scores. A growing body of current research shows the benefits of personalization in the school curriculum, and, as a central pillar of our school's strategic direction, personalization will continue to be a central part of the BCIS learning experience. The Grade 10 projects are excellent evidence of the benefits of personalized learning, with students inspired to learn new skills through the lens of their own passions.