Apr 14 2023
Melody's BCIS Sonata
When the magnificently fluent orchestral music came to an end in the BCIS orchestra room, Grade 12 student Melody and the orchestra members cleaned up the practice room and said good-bye to each other, the final notes of their songs austerely marking the end of their weekly rehearsal. This year, the pieces they are practicing for their upcoming performance at Spring in the City are special. Both pieces were arranged by the conductors of the orchestra themselves, one by Melody, and a second by her teacher Dom. The conductors wanted to expose the musicians to more diverse music that best fit their performing habits. Although she will be taking the conductor's podium to lead the orchestra for this performance, Melody usually appears in the Winter Concert and Spring Concert as a piano soloist with her original compositions. Her collaboration with other musicians at BCIS and her solo performances have captivated audiences throughout her time at the school.
Melody's passion for music has been a central theme throughout her BCIS experience and beyond. In fact, she first discovered music when she was only two or three years old, sitting in the back seat of a car. When a song in a minor key came on the radio, she pointed out its melancholy sound. Excited to see Melody's sharp ear for music, her mom helped her enroll in music lessons, igniting her interest in the subject.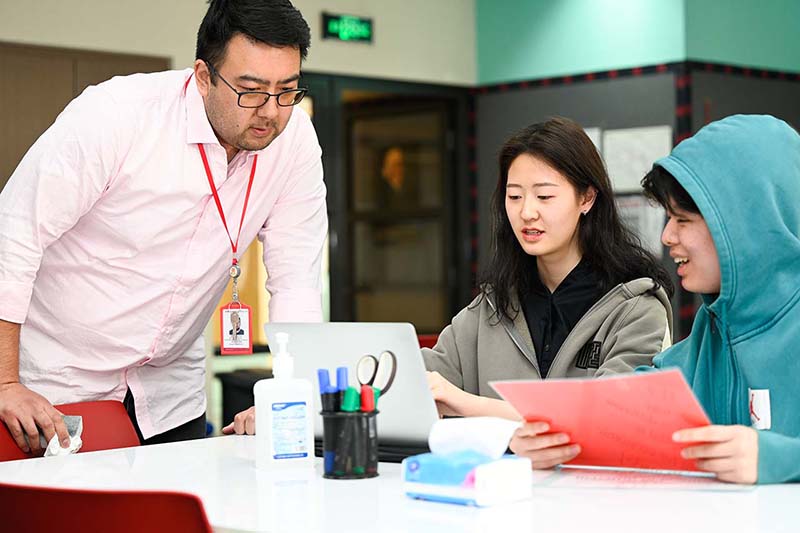 Speaking on the influence of music, Melody states, "personally, I believe that a good composer should be able to provide positive guidance to their society, and positively influence people through their music." Many of her musical influences incorporate their own beliefs and backgrounds into their compositions, and Melody aspires to do the same. At BCIS, in addition to her classical piano recitals, Melody is also the bass guitar player for the student band JINX, who are a mainstay of school events. Their collaborative, high energy performances always enrapture the BCIS community and spread positivity at school celebrations.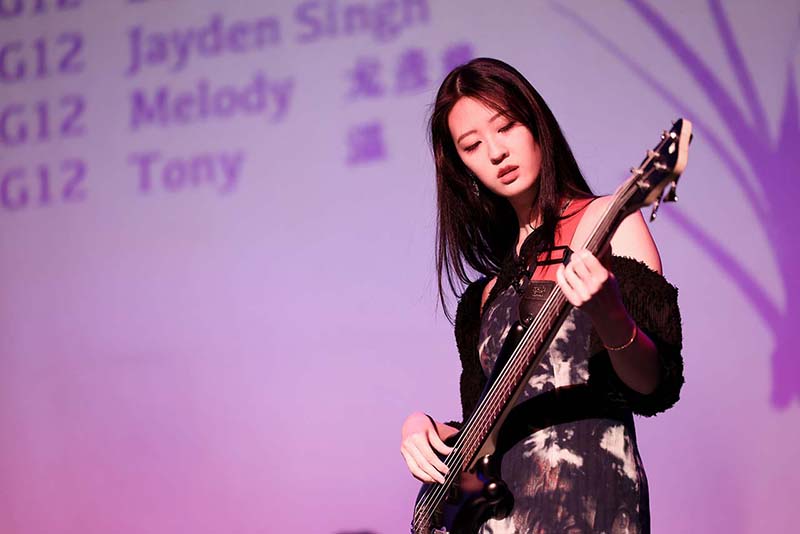 Although already an accomplished artist in her own right – Melody composed her first piano piece when she was nine – studying DP music at BCIS had a profound impact on how she views her craft. DP music challenges students to go beyond simply playing instruments, to explore the world of music more deeply. In addition to continuing to compose her own piano pieces, Melody created many experimental works inspired by her explorations in class. "Many of my works in the past two years were created out of the desire to further explore music from the DP course content. Three of these works were used in my portfolio to successfully apply to several British and American universities," she explains.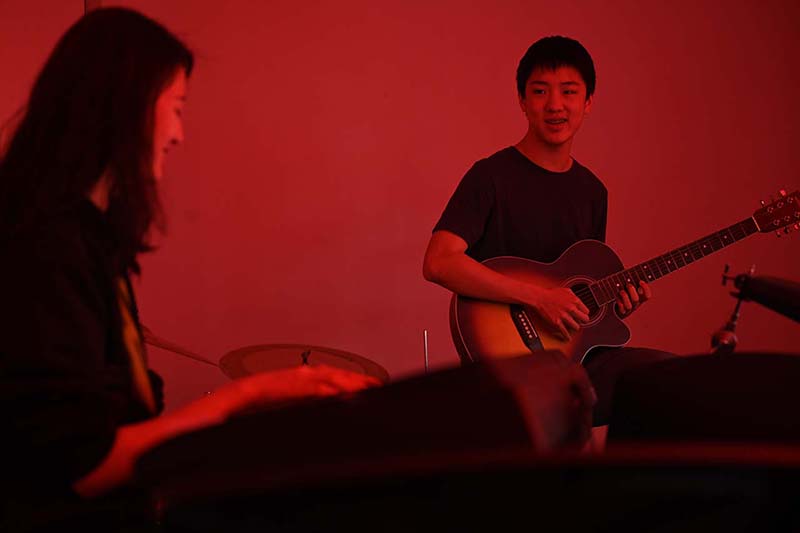 In addition to DP music, the BCIS learning model with its four learning impacts, helped ensure Melody was able to succeed during the rigorous university application process. "What I kept thinking about during the application season was the BCIS learning impacts: to be a purposeful doer, a creative thinker, a connected learner and a critical thinker," she states. These impacts helped her better explain her creations and approaches to learning music when interviewing at top music schools. "At the end of the interview with the Johns Hopkins University composition department, Professor Du Yun (the first Chinese female winner of the Pulitzer Prize for Music) told me that she was very impressed and moved by the critical thinking I had shown," Melody explains. Along with her strong portfolio of compositions, her deep thinking helped her receive an offer from the program that best fit her musical passion, the Peabody Institute of Johns Hopkins University, which she will attend next year.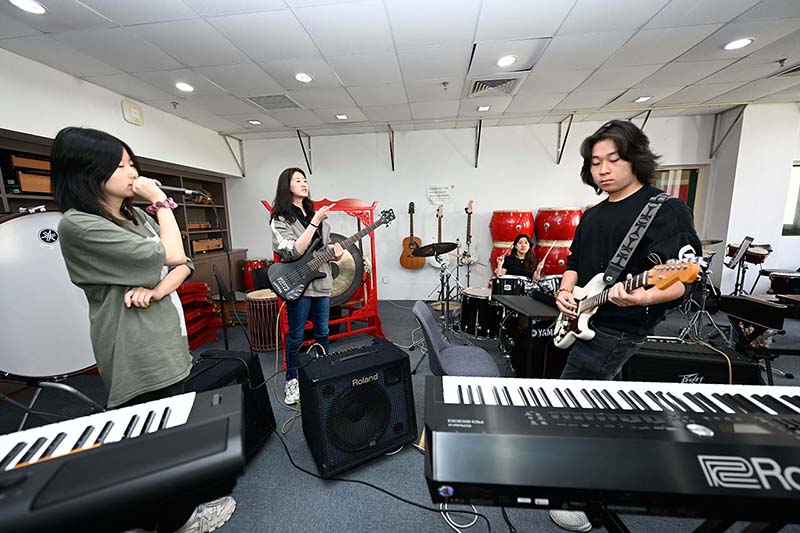 As Melody moves on from BCIS, she will go on to inspire new communities with her incredible music compositions. Whatever they choose to pursue, our BCIS graduates will take the learning impacts with them and continue to contribute through their purposeful actions. A sincere congratulations to the Class of 2023, we can't wait to see the amazing things you will accomplish at university and beyond as you continue your journey as BCIS Alumni. You are always welcome back at BCIS for an encore! Once a BCISer, always a BCISer!