Jan 21 2022
SHAPING OUR FUTURE: CREATIVITY
Grady Singleton
Do schools stifle student creativity? This was one question among many asked at the "Shaping our Future" panel hosted by BCIS and its Head of School, the topic of which was creativity. While the answer to such a broad question isn't easy to come up with, our panelists did a fantastic job discussing the issue of promoting student creativity currently faced in education. Shaping our Future gave our community a wonderful opportunity to discuss the critically important topic of inspiring student creativity, to ensure that BCIS continues to support our students as they create and innovate.
The second in a series of panel discussions, this Shaping our Future event included notable guests from our school community and beyond. Our Grade 12 student panelist, Tom; our alumni panelist, Michelle; our parent panelist, Amy; and the Industry Executive of Education at Microsoft (China), Beth, all joined our Head of School to give their unique perspectives on the topic of creativity. Tom's creativity and personal pursuit in app design and his shared study of technology in his circuits EA made him the perfect student speaker for this event. Meanwhile, Michelle's ingenuity in fashion design and filmmaking, Amy's innovation in aviation technology, and Beth's inspiration in founding Asia-Pacific Youth Foundation for Communication and Development to help other young innovators made them perfect guests to give insights into creativity.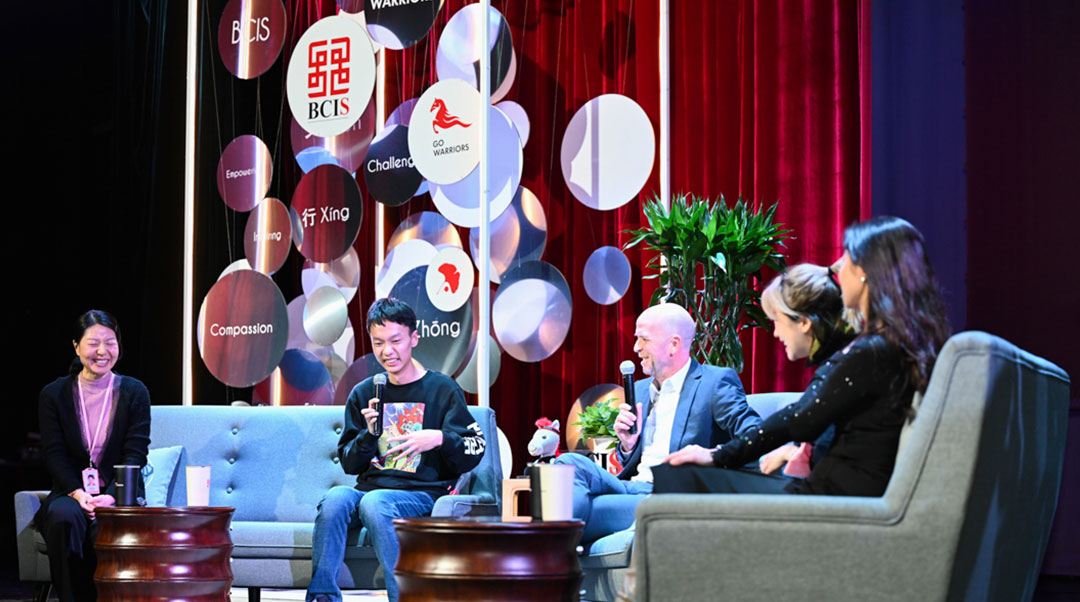 With their diverse array of fascinating backgrounds, our panelists all had different definitions of creativity. "Creativity is about taking risks," Beth said. "Sometimes when we are not creative enough, it is because we are afraid to lose. You need to have this mindset that you're not afraid to lose, to fail, and then you can be really creative." Instead of only promoting correct answers, schools need to embrace student successes and failures as learning moments that young students can continue to draw inspiration from.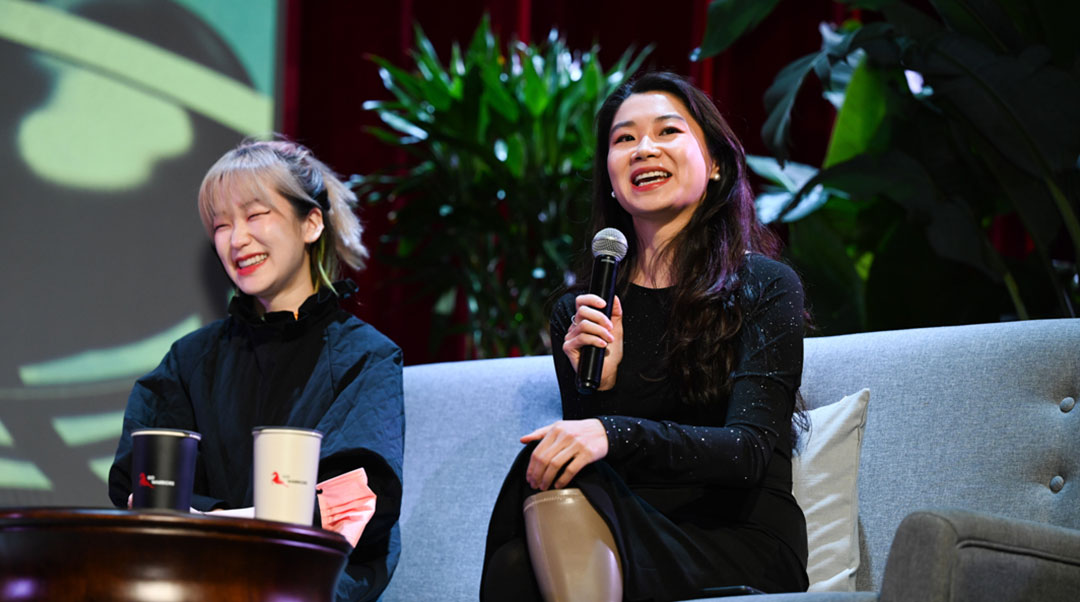 Michelle agrees with the importance of challenges in the creative process. She studied fashion design in both the UK and the US, but the difficulties of learning both systems of design helped her shape her own style. She discussed how the feedback to her works was not always positive, but how the challenges she faced helped her grow, saying, "I think once I survived this, I figured out a way to develop my own aesthetic, and I think that's where creativity comes in. When you walk to roads with walls, and you bump into so many dead ends, you need to figure out ways to keep going." A tough work environment led Michelle to find her own path to success.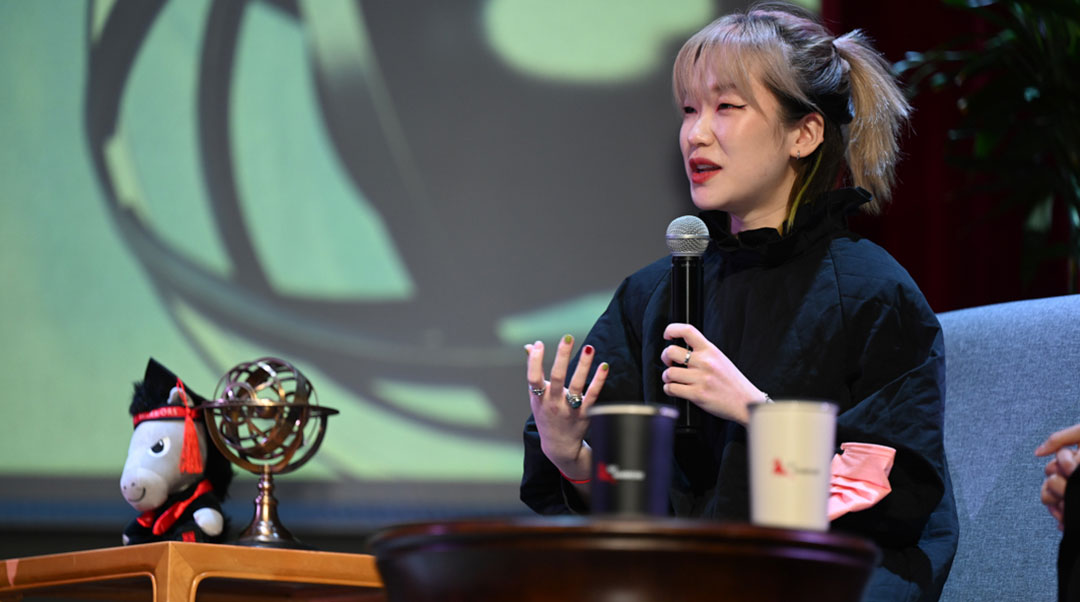 Embracing the Warrior Spirit of BCIS, the audience was also highly perceptive in the questions and anecdotes they shared with our panelists. One of our high school students, Maggie, shared her perspective on creativity and failure, saying, "To me, failure is a type of innovation in some ways, since every time you fail you have a new idea or a new route." Our wonderful BCIS students and alumni are always up to the task of facing challenges, and finding new, innovative ways to overcome them. BCIS is committed to providing a safe learning environment while still challenging students, so that they can face difficulties without fear, and with the support of their outstanding peers and dedicated teachers.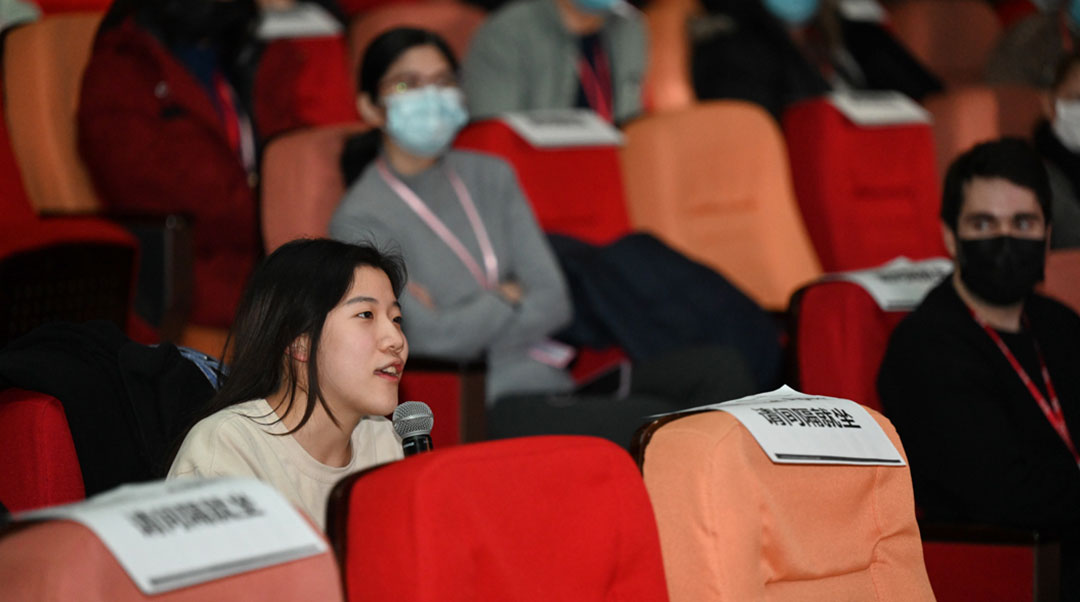 Although the process may be difficult, creativity is an important tool for student success. As Amy stated, "creativity can be learned, can be trained, and is a muscle that can grow. If you don't use it, it will shrink." Students should especially focus on being flexible and creative in their works, no matter what subjects they choose to pursue. The rapid pace of changes in our world today is why it is more important than ever for schools like BCIS to focus on student creativity.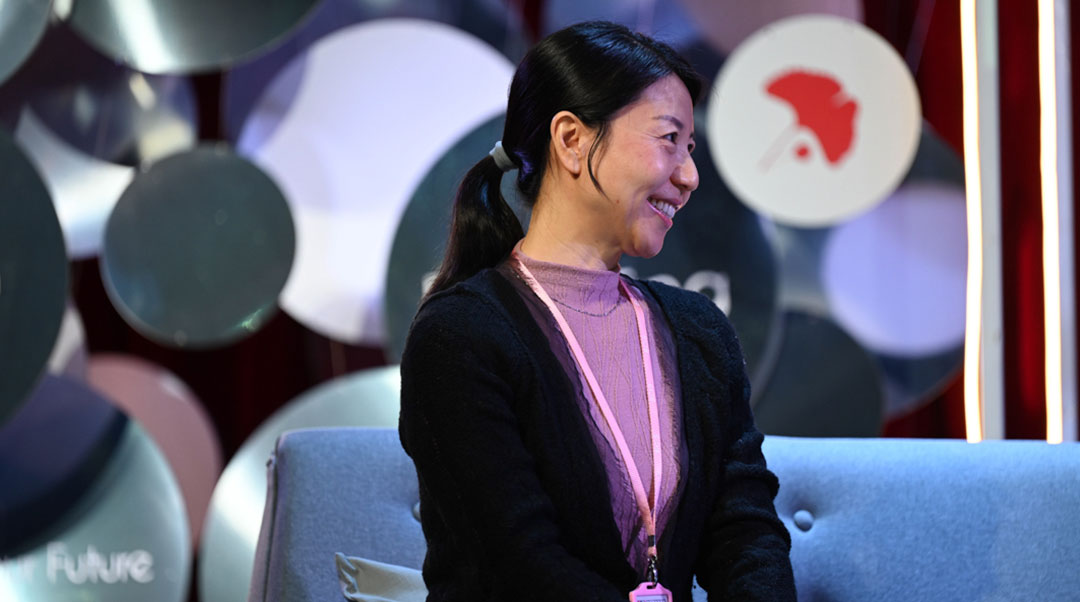 BCIS is proud to promote many opportunities for student creativity in a myriad of subjects. As our resident tech-expert and student speaker Tom said, "BCIS is really supportive when it comes to projects like these. All of the projects I've ever come up with, they've never said no to any of them. They always let you try. If it doesn't work, it doesn't work." This support from the school has allowed Tom and his classmates to create everything from solar panels to phone apps, and his EA is now even building a 3-D printer! BCIS will continue to inspire students to flex their creative muscles, and even offers scholarships for outstanding innovators making an impact on their community like Tom. Apply for a scholarship today, embrace the Warrior Spirit, and unlock your creativity!