Jan 14 2022
WHAT MAKES A BCIS FOUNDER'S SCHOLAR?
Grady Singleton
Are you an outstanding student who makes a significant impact in your community? BCIS offers incredible scholarships to exceptional students in recognition of their academic talents, potential commitment, and community service.
Academic Scholarships are awarded to students who demonstrate consistently high achievement across all subject areas;
Merit Scholarships are awarded to students who demonstrate exceptional performance and outstanding potential in a specific field or way of thinking;
Founder's Scholarships are awarded for Academic or Merit to students who truly embody the BCIS mission.

How are students selected for such a prestigious honor? We sat down with one of our Founder's Scholars, Qinglan, to find out.
When Qinglan was notified that she had received the Founder's Scholarship, she was sitting on top of a hill in Jerusalem, watching the sunrise as she attended online class. Being abroad during the pandemic, the scholarship became a huge motivating factor for her studies, as well as a financial help. Qinglan describes the motivation the scholarship has brought her, stating, "as a Founder's Scholar, I am inspired to challenge myself and step outside my comfort zone in all areas." Since receiving the scholarship, she has signed up for more challenging courses, and even joined the Avenir business competition hosted at BCIS.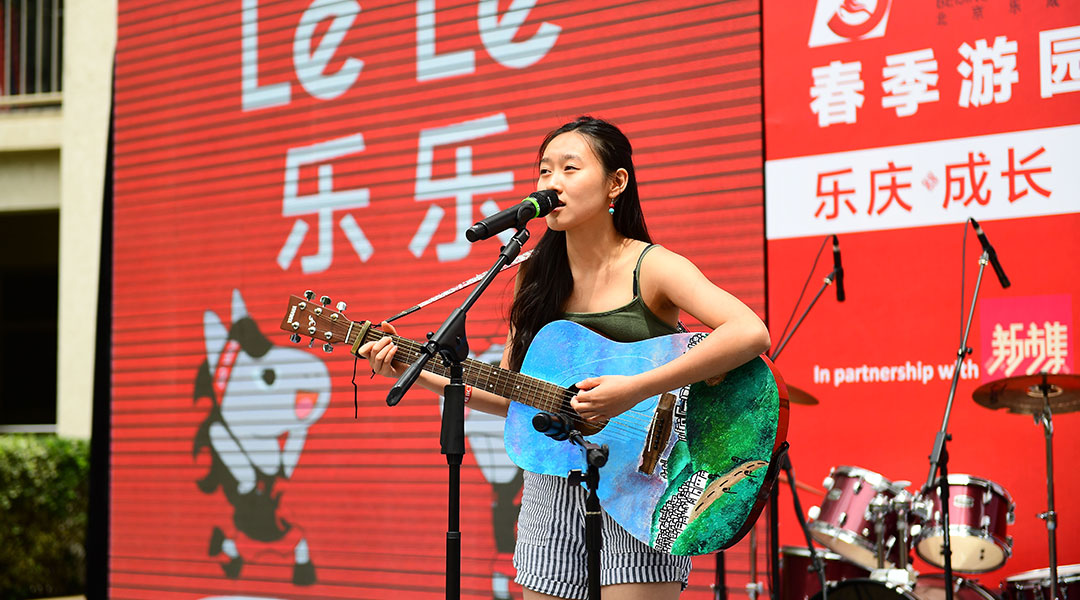 The Founder's Scholarship has had an immense impact on Qinglan, and she has gone on to have a profound impact on the school as well as the world! While living abroad during the pandemic, she wrote and published an article, "Corona! But I Held My Head High", that addressed the anti-Asian hate that was prevalent and underdiscussed at the time. Her article helped to spark meaningful discourse on an important problem faced by her community in the world today. She also participated in an Israeli-Palestinian youth choir, helping to break down barriers through her musical talents.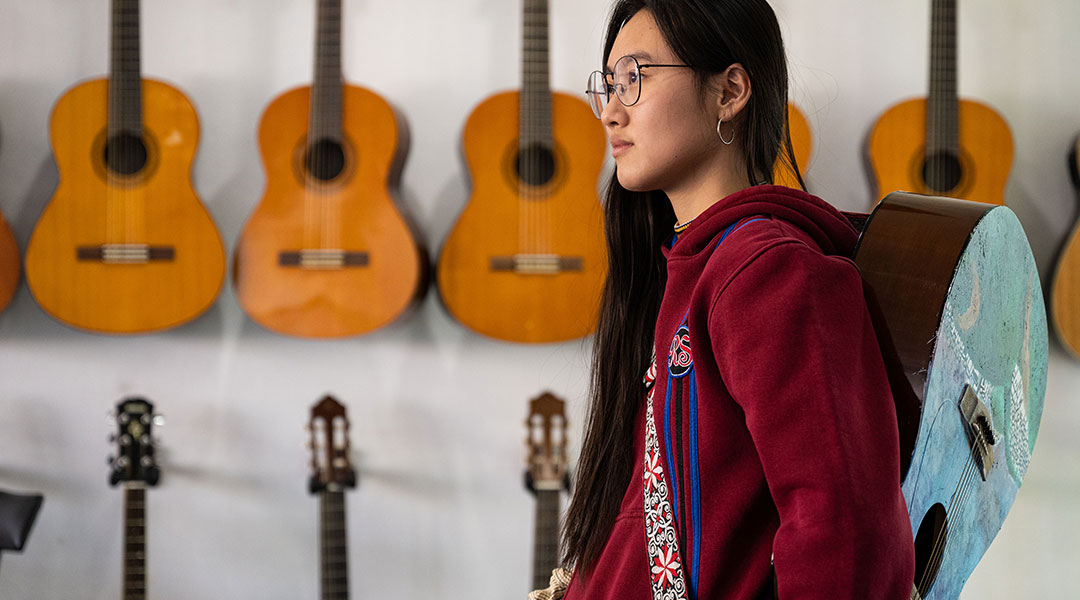 Qinglan's impact did not stop after she returned to BCIS to resume her on-campus studies. In addition to contributing her mesmerizing musical talents to our "energetic, loving, and supportive" school community, she has also organized community projects such as the cleanup of local parks. "If you're passionate about something, take action," Qinglan advises her fellow classmates. Her actions continue to have a substantial positive impact!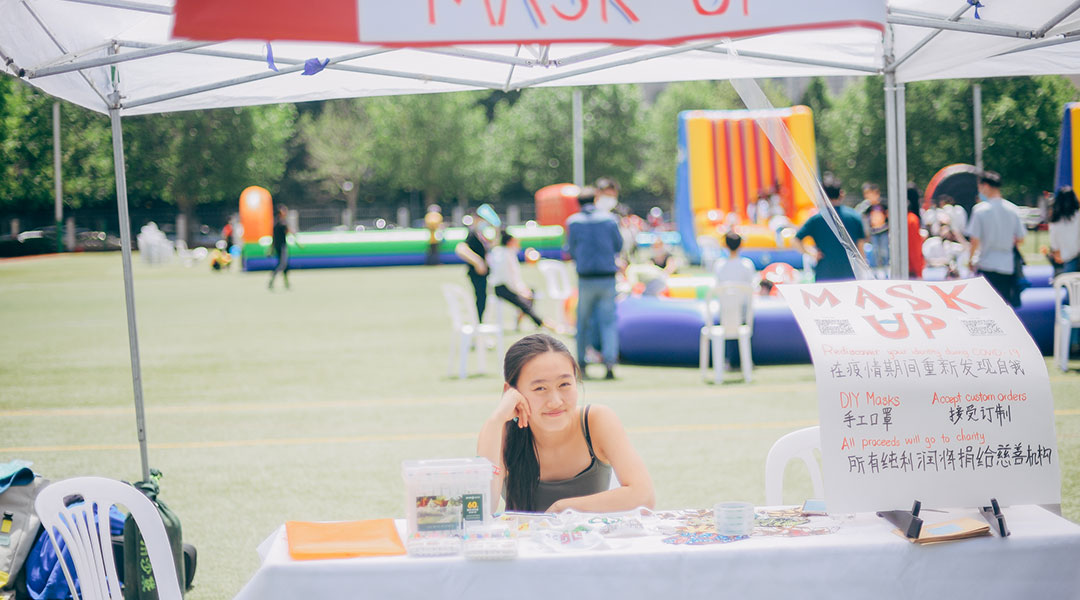 It is actions like those taken by Qinglan that make a BCIS Founder's Scholar. The best way to become a BCIS Founder's Scholar is not simply through a test or studies, but by shaping your community for the better. Our Board Chair agrees, stating "Scholarship students are not just good learners, they are also contributors." Contributors like Qinglan are a big part of what makes BCIS such a special place, where students can truly make a difference!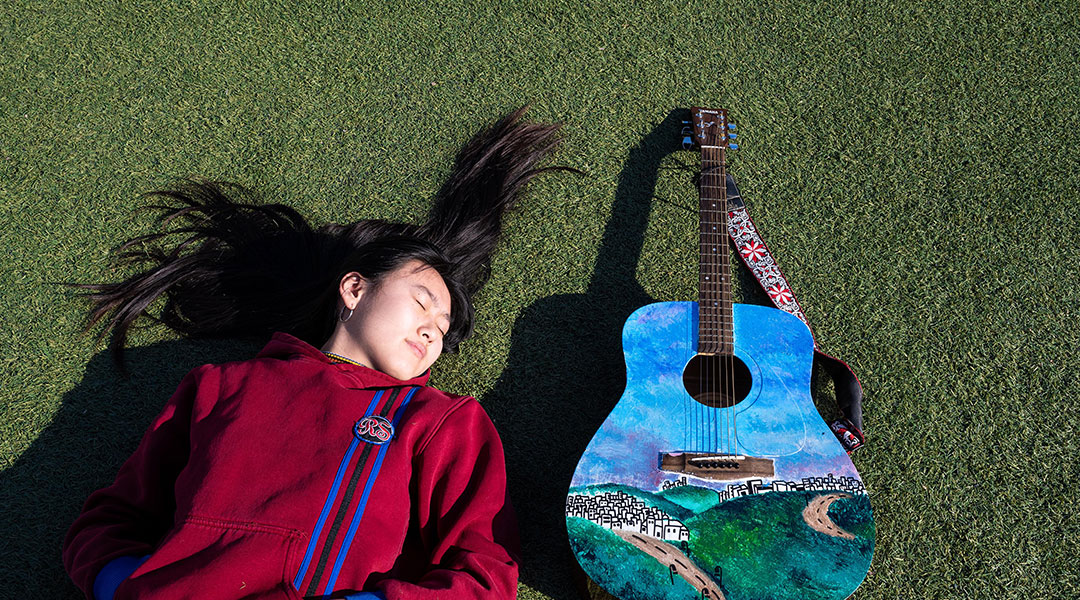 Our Board Chair shared another story of the lasting effect Qinglan's actions will have on the school. Recently, a group of kindergarten students went to the garden to release beautiful butterflies which they had raised themselves from tiny caterpillars. This precious learning moment was made possible by the work of Qinglan and other High School students, who helped collect the bugs for the young students. This simple gesture made a whole project possible for the kindergarteners, as they transform into confident young learners themselves. Such kind acts will shape the future of the students and the school.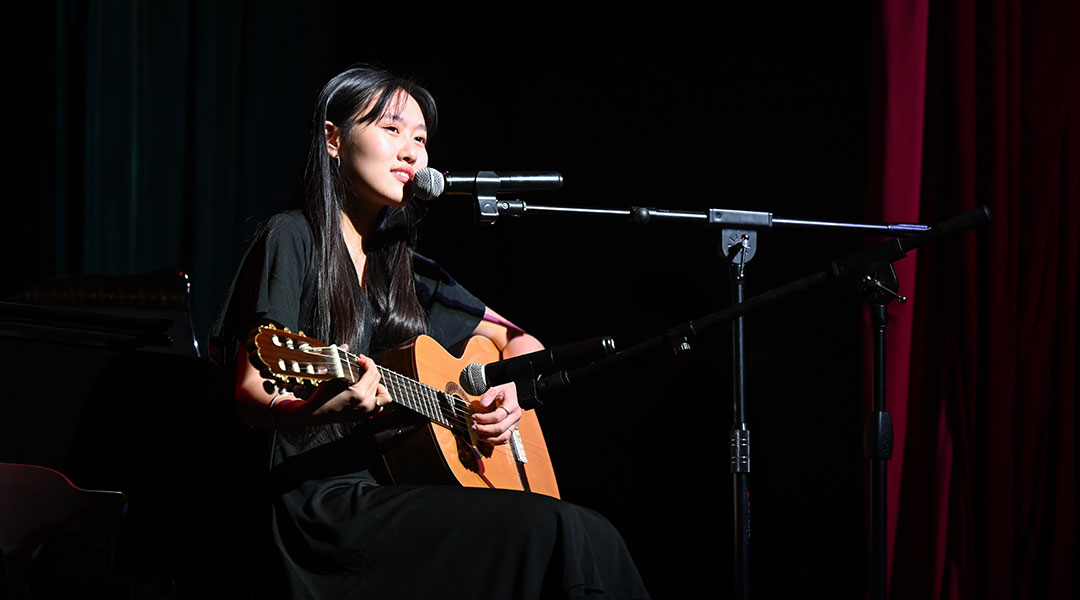 BCIS helps students make the impossible possible and, in return, our students also help contribute to our school and the wider community. If you are an exceptional student who is interested in contributing and would like to learn more about BCIS scholarship opportunities, check the school's website for details on how to apply. Applications open on February 1st. If you are a changemaker, apply for a scholarship and shape your future! We look forward to receiving your application.