Oct 10 2022
Alumni Impact
Grady Singleton
The Sky is the Limit...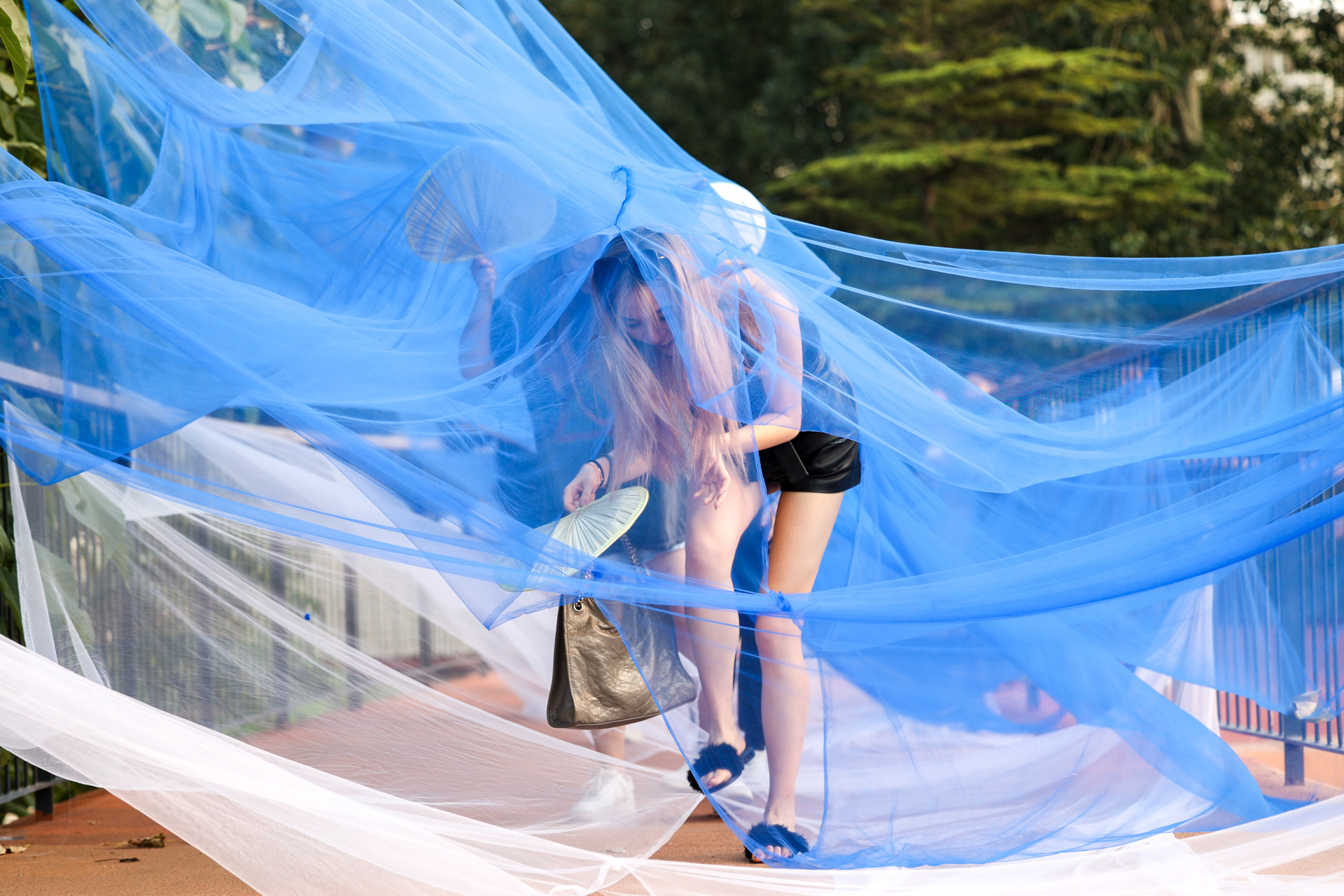 It was a typical sunny Beijing summer day, with wispy white clouds framed by the bright blue of the sky. Mirroring the blues and whites of the sky was a curious art installation on the rooftop of a traditional Chinese courtyard. Titled "The Limit", this luxurious artwork – with its blue and white fabric and white balloons blanketing the rooftop – was created in celebration of this summer's BCIS Alumni Network reunion. Created by Bonbon from the Class of 2023 and the Alumni Network Enrichment Activity (EA), the expansive installation symbolizes the growing connections of our BCIS alumni, the challenges they have overcome and their great accomplishments – the sky is the limit! As attractive and expressive as the display was, when our alumni came together at the event, something truly magical happened!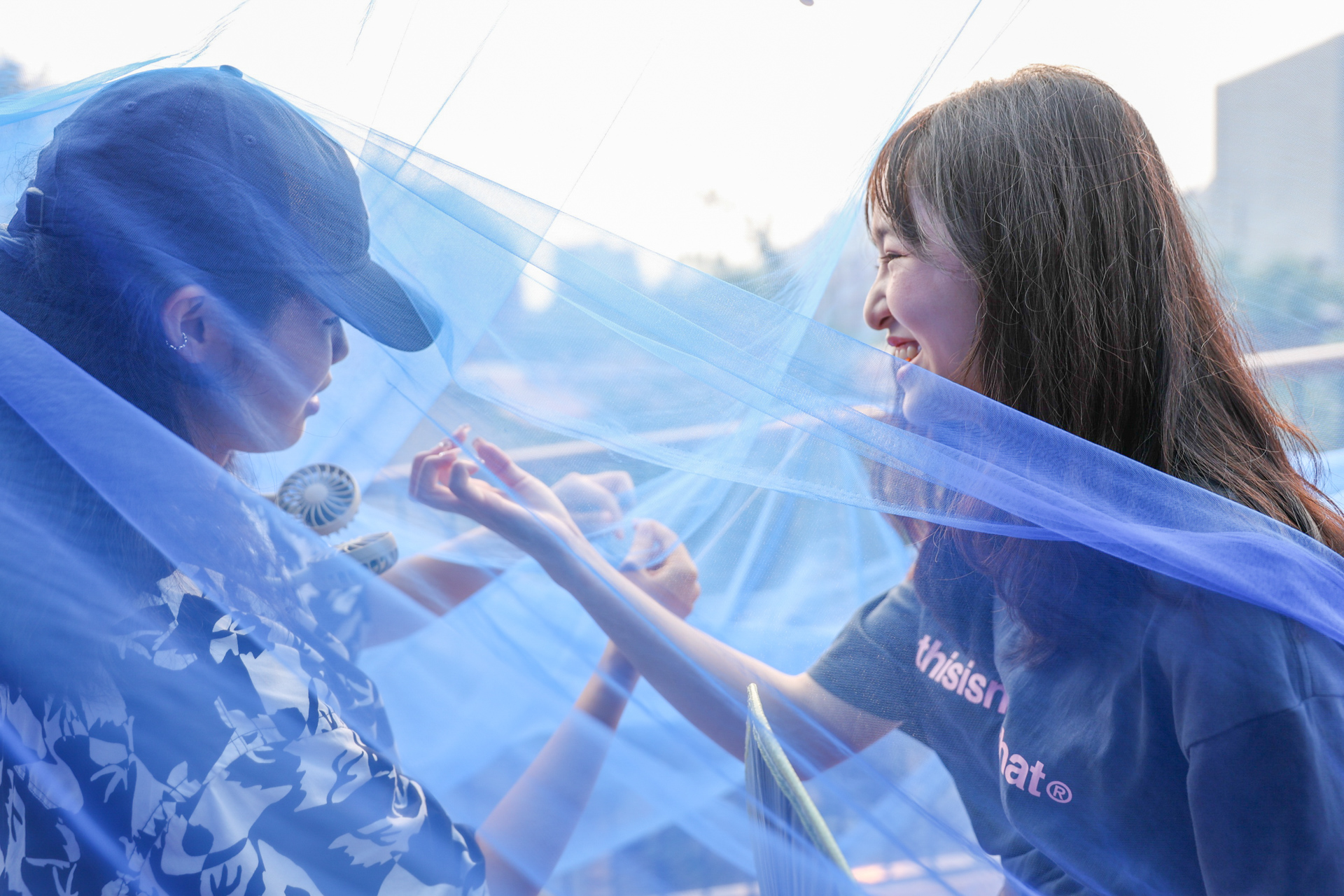 When our amazing alumni began interacting with the exhibit that represented their achievements, both personal and collective, the art truly came to life! As they explored the installation, our alumni helped hold up the fabric for one another to enter and interact with the exhibit together. Their vibrant faces shone through the blue fabric, laughing and lighting up the exhibition like fireflies in the night sky as they reconnected with old friends from BCIS. It was this action that truly put into perspective the wonderful nature of the exhibit and the Alumni Network it represented: the BCIS Alumni Network is all about connection and support, and it is our alumni themselves that ensure the sky is the limit for all our former and current students.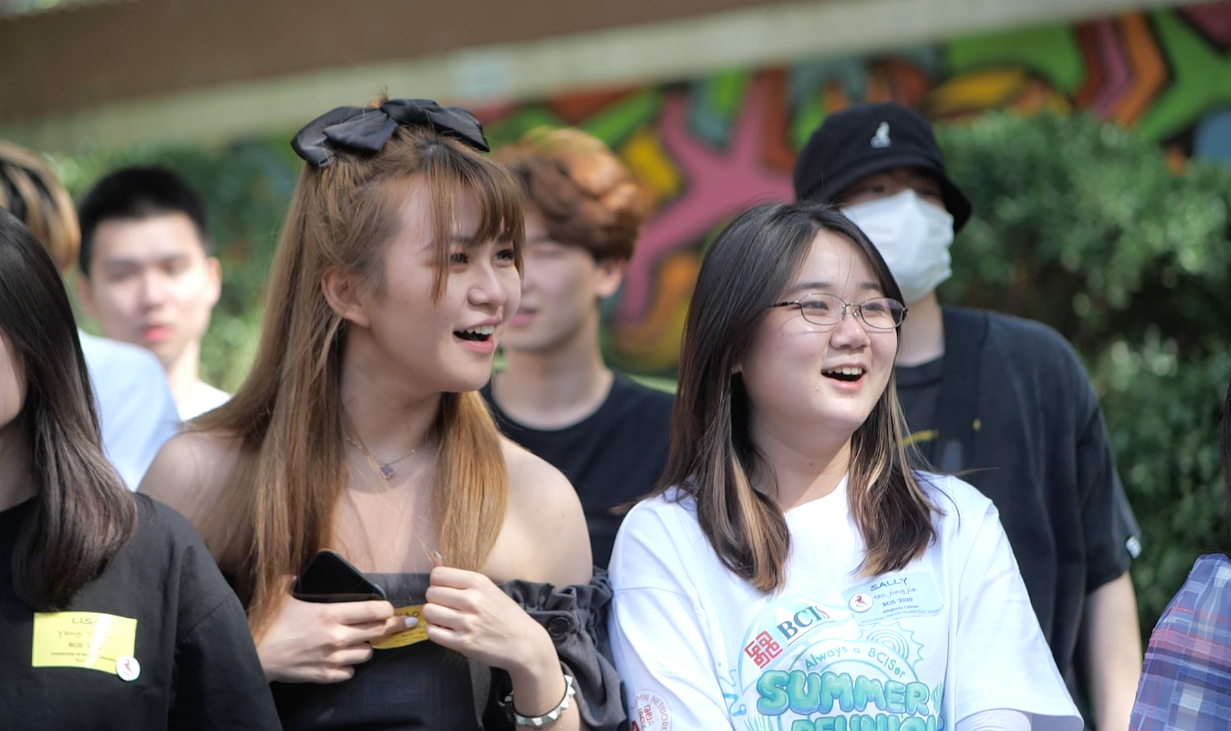 Alumni supporting alumni was more than just the wonderful conclusion of our interactive reunion art exhibit. In fact, it was a BCIS alumnus who helped the Alumni Relations Team to organize the reunion event! Sally (Class of 2020) was one of our alumni interns over the summer this year. Currently studying business at Allegheny College in the United States, the alumni internship was an excellent opportunity for her to gain professional skills that will enrich her future career path. "The internship at BCIS also made me more mentally prepared before I entered an unfamiliar environment in the future," Sally says. She also points out how the intern program can benefit the school, as alumni who already know the school well can bring in fresh ideas to inspire innovation by the BCIS team. This perspective gained from our alumni connections empowers the whole school community.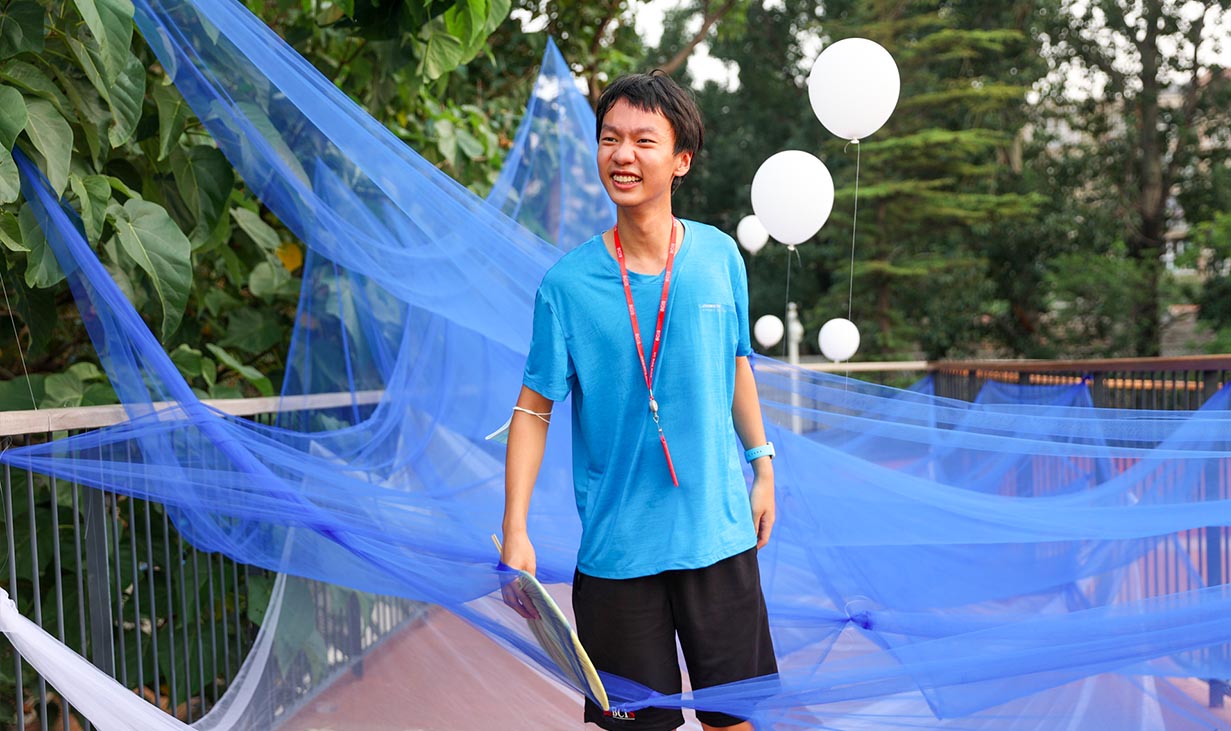 Speaking of alumni inspiration, our other summer intern, Tom (Class of 2022) was also able to bring his unique perspective to BCIS Alumni Relations Team. On his way to study engineering at Keio University in Japan, Tom was able to apply his computer science and data skills to help start an alumni web portal, working collaboratively with fellow alumni Rose (Class of 2016 – currently pursuing a master's degree in computer science at Dartmouth College, USA) and Hower (Class of 2022 – computer science major at Ohio State University, USA). This project will ensure more of our alumni can have an easier time staying in-touch with each other, setting the stage for even more potential impact, support and growth within our thriving network. Tom summed up his work on the Alumni Relations Team, stating, "I think this position is a great opportunity for graduating students to experience what the working world is like because it enables them to complete projects in a familiar environment, while also experiencing the benefits of these projects themselves because they are also part of the Alumni Network." It is this circular feedback of alumni helping the school, and the school providing opportunities for alumni that makes the BCIS Alumni Network truly shine!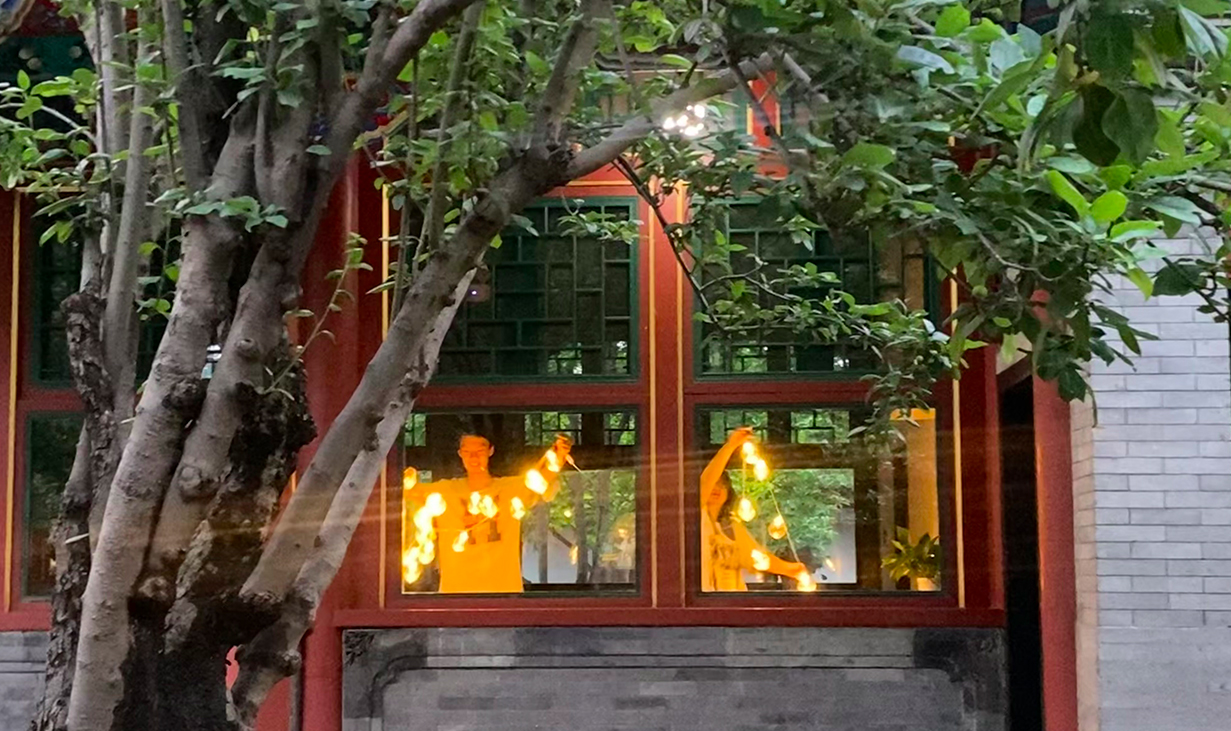 Reunions and internships are only a few of the many benefits of our Alumni Network. Current students can also get involved, as our alumni events are all coordinated with help from the student-led Alumni Network EA. Their hard work has put students in touch with alumni who now study and work in the fields that interest them. Recently, BCIS Class of 2012 celebrated their 10-year reunion virtually. Class valedictorian, Thilo (now pursuing an MBA and MS in CleanTech at Stanford University, USA), was able to connect with this year's graduating class as well, delivering a speech at Class of 2022 graduation ceremony. The Alumni Network EA has also coordinated many useful subject-based events, where alumni in fields such as art, computer science, and many more return to BCIS in-person or virtually to give advice to students interested in following similar paths. The enthusiasm of our alumni and students has kept the BCIS community more connected than ever, and we welcome you to join in on the fun!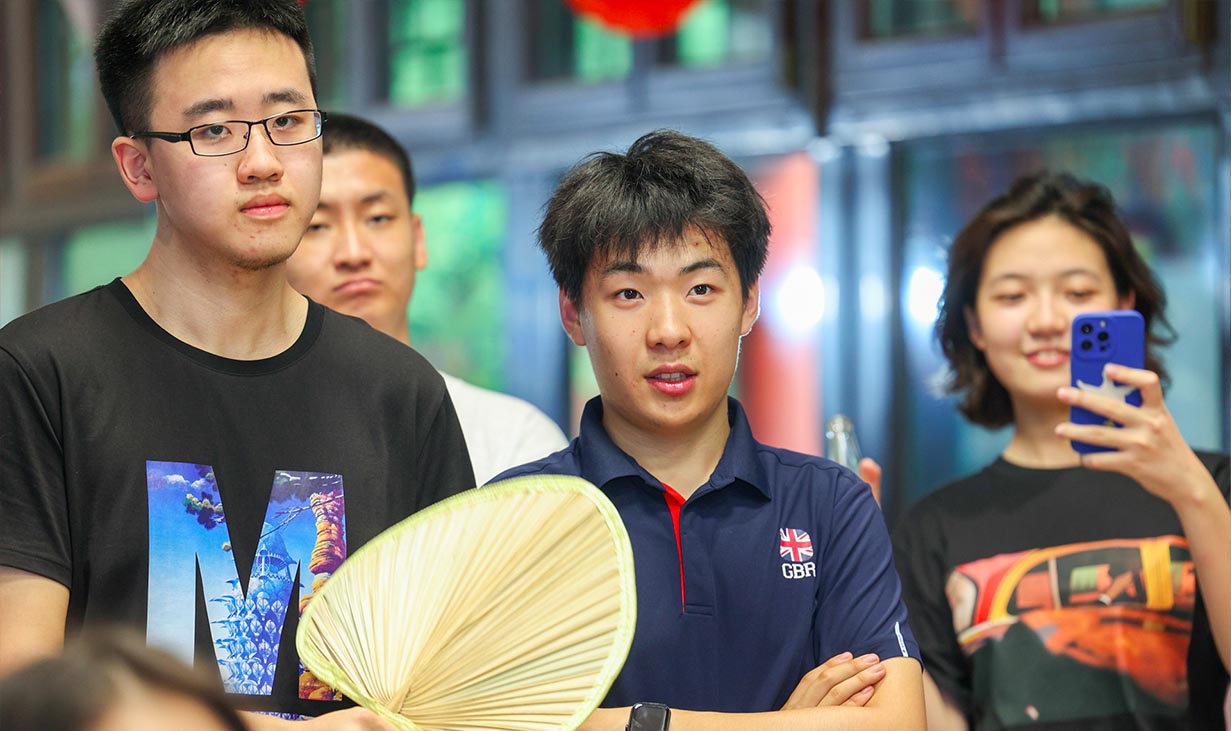 Thanks to the dedication of everyone involved with the Alumni Network, and our alumni associations in Beijing and New York, BCISers are more connected than ever before. Students can get involved and seek advice from alumni, alumni can give back to the school and gain valuable work experience through internships, and everyone can keep in touch with their friends no matter where they go! Speaking of keeping in touch, BCIS is thrilled to announce that one of our alumni, Yuanna (Class of 2016) will be returning to BCIS as a teacher next academic year! BCIS Alumni Network is a large and ever-growing family that empowers our alumni to continue to inspire BCISers and have a positive impact on our school and the world.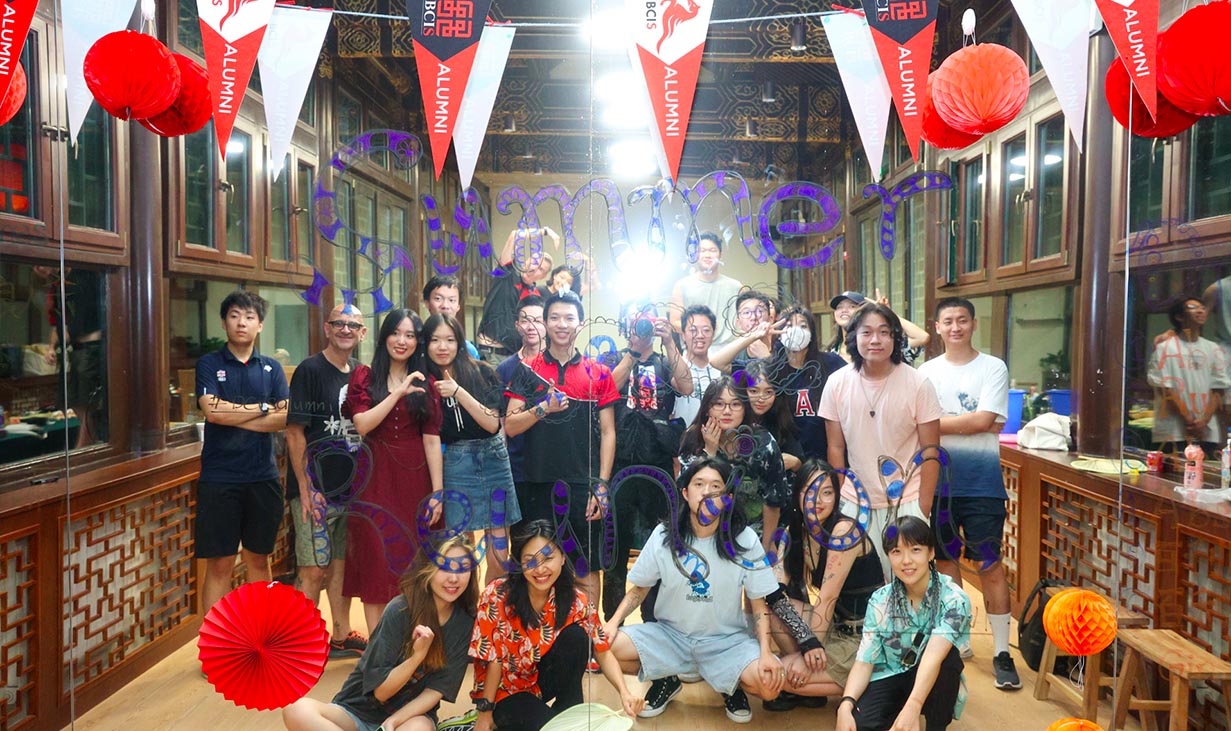 Once a BCISer, always a BCISer!