Oct 28 2021
APPLY NOW FOR AUGUST 2022!
Grady Singleton
Are you looking for a world class education with a truly personalized learning approach for your child? Does your child love investigative learning in a safe environment tailored to their interests? If so, apply now to join us at Beijing City International School! Our fully-accredited programs provide your child with a top-quality education that will lead them to their ideal universities and prepare them for any of the challenges they may meet in the future. The BCIS online application system is open to receive applications for school year 2022-2023. Click this link to review our admissions policies and submit your online application on our school website.
BCIS is a non-profit private school that welcomes students from families who understand and support the School's mission, vision, philosophy, and goals. BCIS admits students of all nationalities, including Chinese nationals and foreign nationals who reside in Beijing, subject to the availability of seats and resources. The School's inclusive admissions policy provides a balanced enrolment based on gender, academic history, a student's passions and interests, English language proficiency, and the make-up of the current student body. We celebrate the fact that each student is different, as a person and as a learner, and we offer a personalized education specifically designed to stimulate the intellectual curiosity of each child.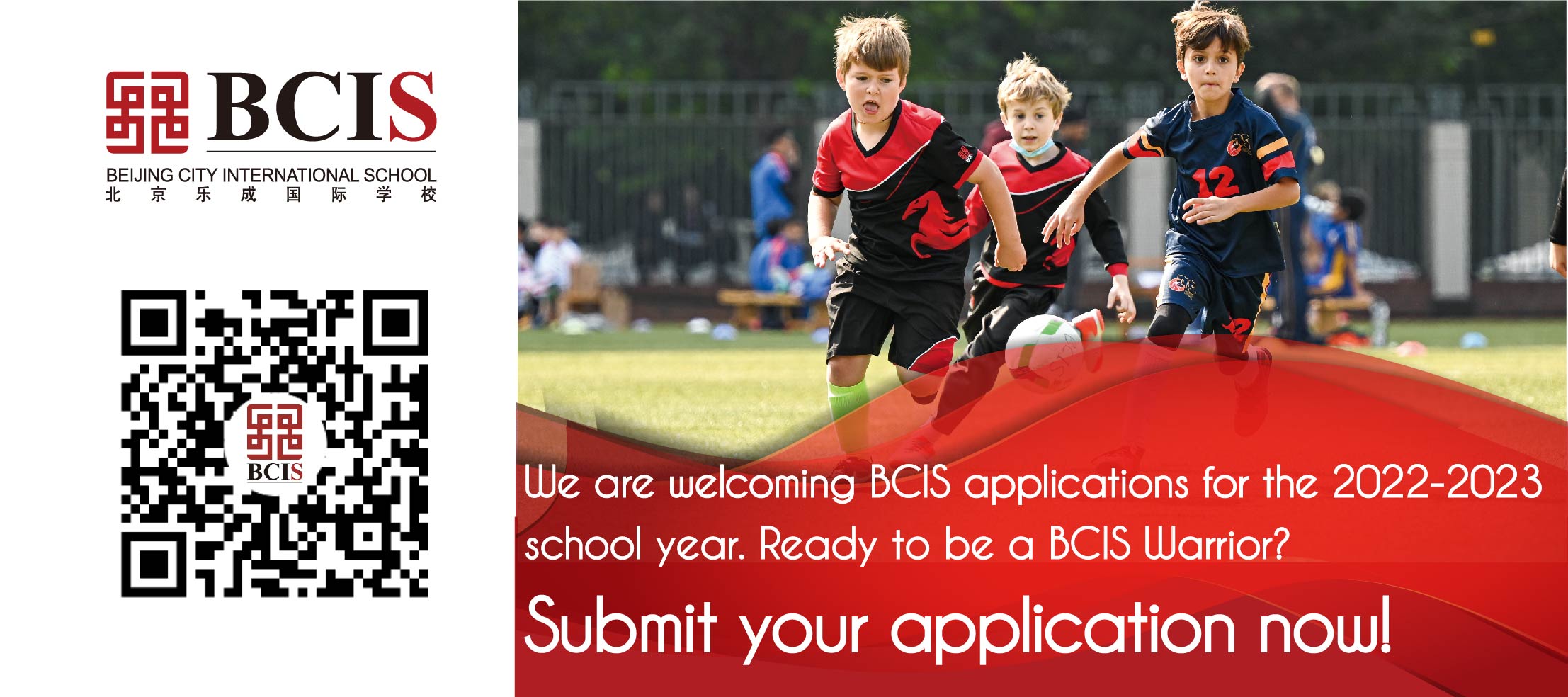 If you are curious to learn more about studying at BCIS, we warmly invite you to join us at one of our Open Days!
Early Childhood Center (Toddler-Kindergarten) Saturday, November 13th, from 9:30-11:30 am.
Elementary School (Grades 1-5) Saturday, November 13th, from 2:00-4:00 pm.
Secondary School (Grades 6-12) Saturday, November 20th, from 9:30-11:30 am.

Come visit us at one of our open days and learn more about these events below!
Early Childhood Center (ECC) Open Day – November 13th, 9:30-11:30 am
Come join us on November 13 at the BCIS ECC for a tour of our beautiful Early Childhood Center and hear messages from our school leaders and parents. Learn more about our investigative-play-based approach to our IB Primary Years Programme (PYP) t, and how we encourage the individual development of each young learner. Take a tour of our LEED Gold certified facilities and see how our unique environment combining sustainable design with safe play areas provides the perfect place for your child to explore and grow.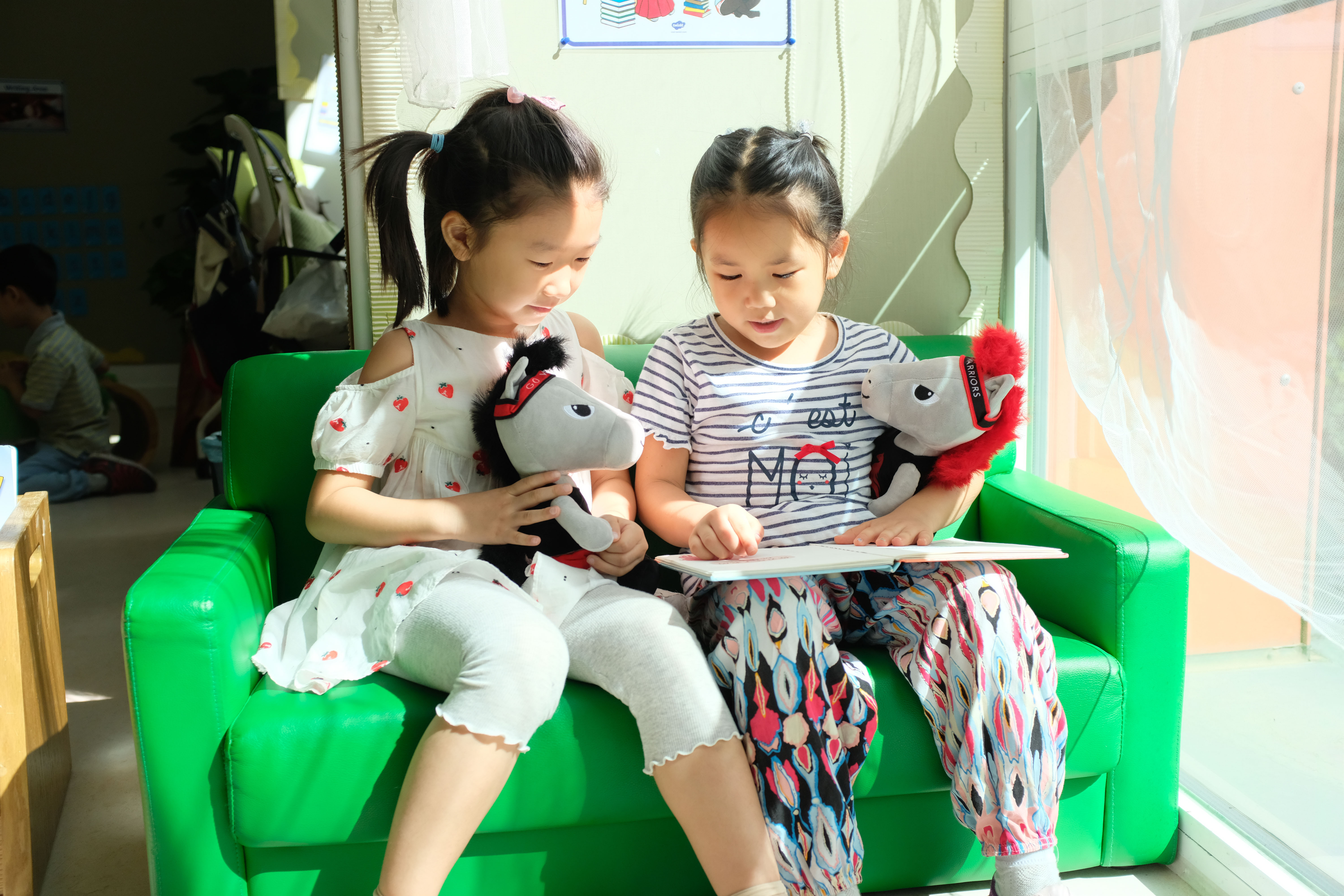 Elementary School (ES) Open Day – November 13th, 2:00-4:00 pm
Parents curious to learn more about our Elementary School, that includes learners from Grade 1 through Grade 5, are welcome to join us on November 13 at BCIS. At the ES open day, you will learn more about our IB PYP curriculum, and how we use inquiry-based learning to encourage student exploration and discovery with a focus on preparing them for the future. Hear from our school leaders and parents and view all the wonderful facilities and activities BCIS has to offer.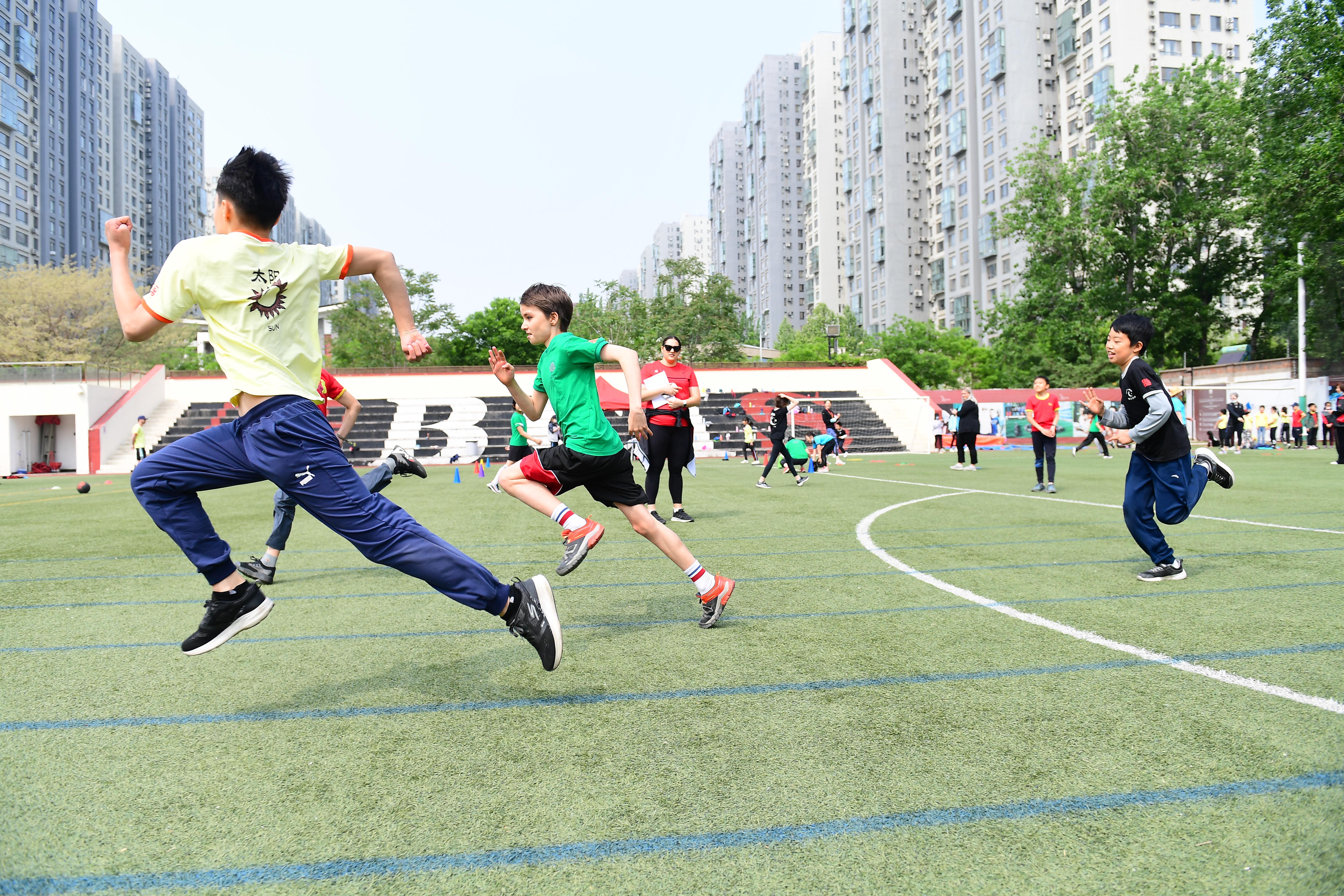 Secondary School (SS) Open Day – November 20th, 9:30-11:30 am
If you are interested in seeing our Secondary School, which includes learners from Grade 6 through Grade 12, you should join us on November 20 at BCIS for our SS Open Day. Come visit our amazing campus and hear from our principal, parents, students and alumni. Learn about our IB Middle Years Programme (MYP) and IB Diploma Programme (DP), and our fully-accredited BCIS IDEATE program, that prepare students for their lives at university and beyond. See how our school impacts students to help them become critical and creative thinkers, connected learners and purposeful doers, who will create positive change in the world. If you are looking for a school that individually challenges, guides and supports your child through their education and social-emotional journeys, come join us at the SS open day!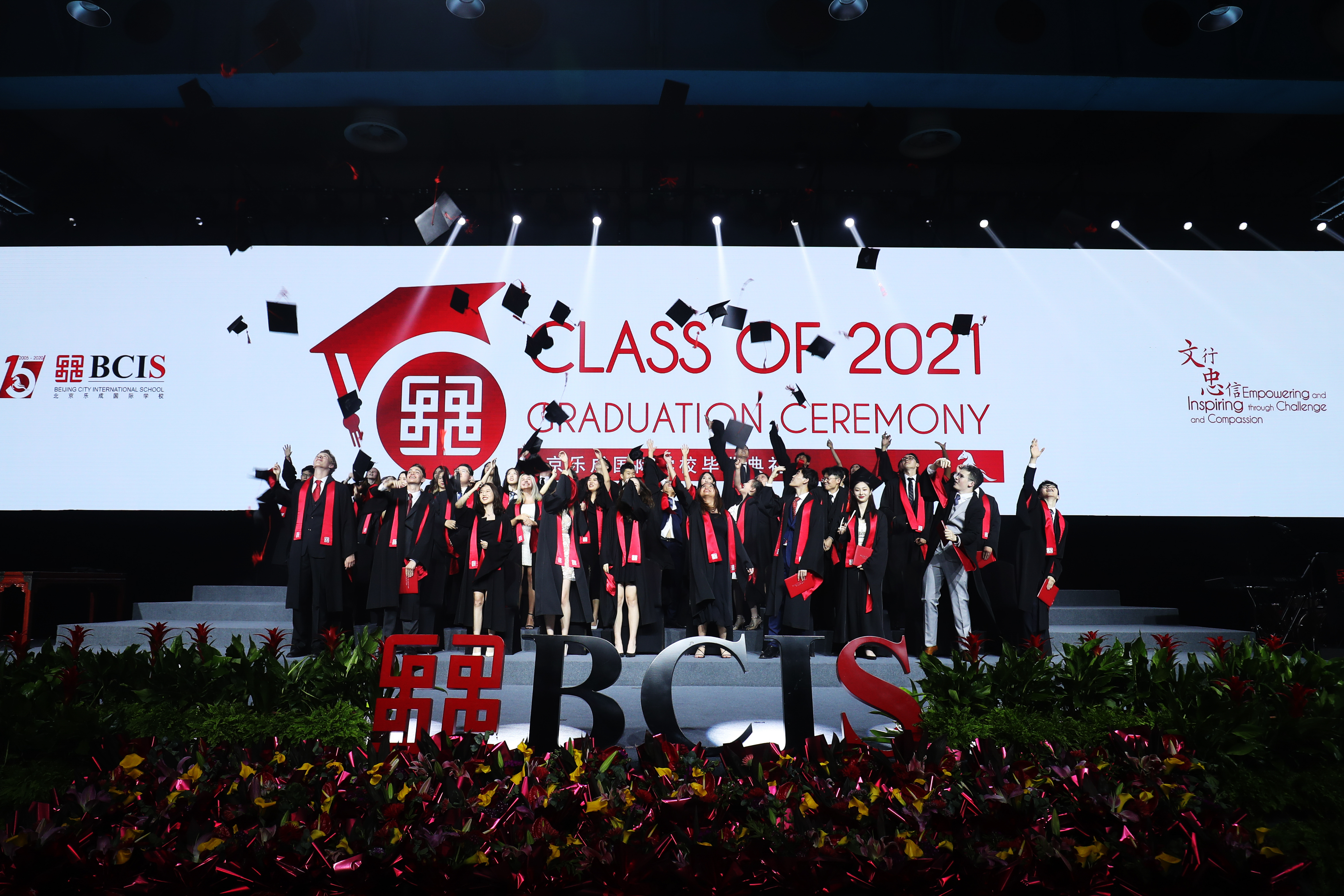 All three of our Open Days are great opportunities to get to know more about our BCIS community, and how your child will be empowered and inspired to grow into a confident learner. If you would like to attend, scan one of the QR codes below to sign up. You will get to enjoy a lovely day exploring BCIS and learning more about the many marvelous opportunities our school offers. We are looking forward to seeing you at one of our BCIS Open Days!

BCIS provides an exceptional education in a great learning environment for students of all ages. Our mission of "challenging and empowering students to be compassionate and inspired people, who act for the good of all and for the sustainable development of the world" is visible everywhere on campus, as students and faculty alike all strive to create a welcoming community that focuses on serving others. Come to one of our Open Days to see for yourself our mission being brought to life by our BCIS community. Apply online to join the BCIS community today!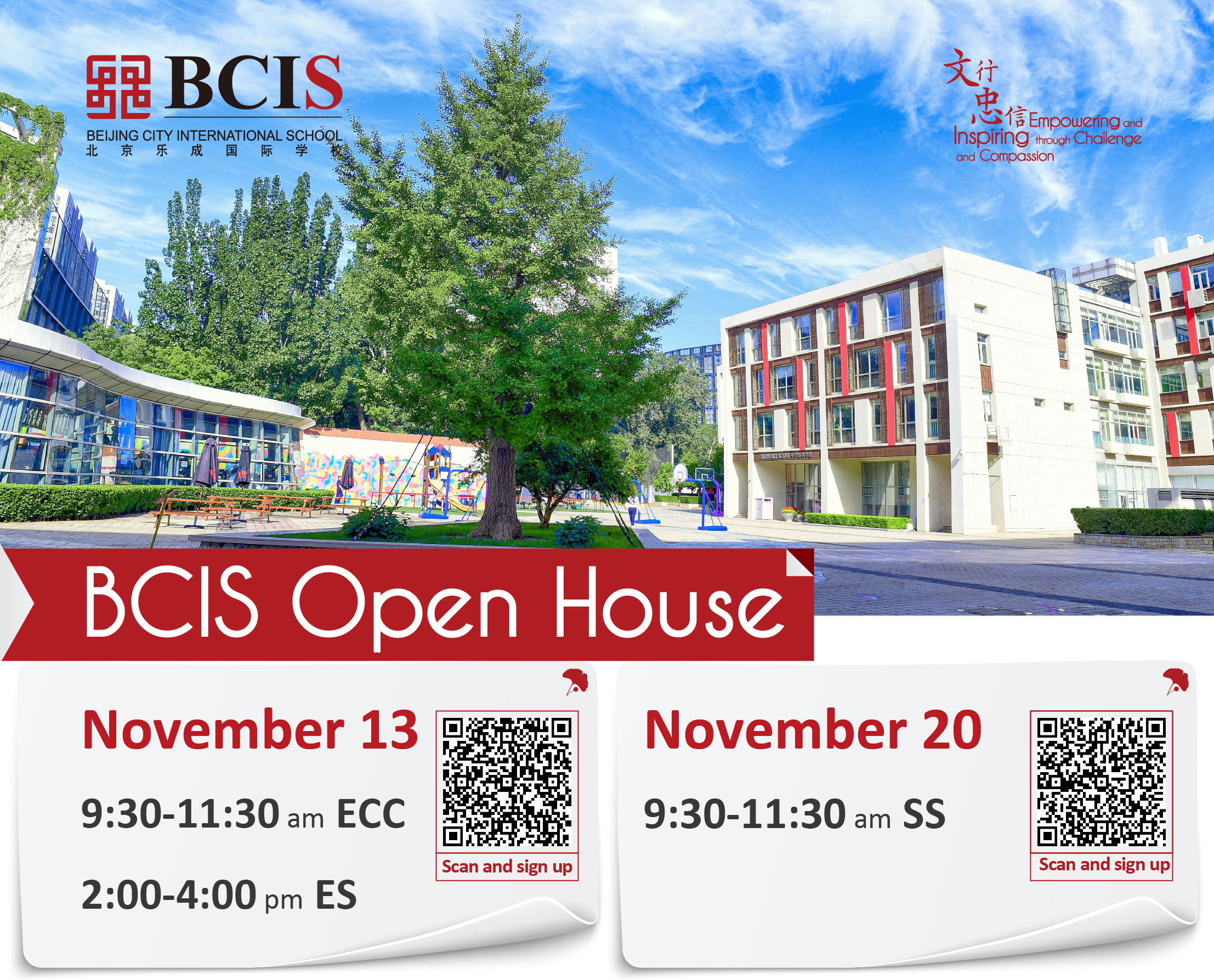 Do you have what it takes to be a BCIS Warrior? Apply now!
We encourage you to communicate any queries with us regarding your 2022-2023 academic year application. Please feel free to contact our BCIS Admissions Department.