Sep 24 2021
A MOONLIT MID-AUTUMN FESTIVAL WITH THE BCIS FAMILY
Grady Singleton
What does the BCIS campus look like at night? Is it quiet? Dark? Empty? Last week, our campus was alive with the bright glow of light, laughter, and music. The source of all this wonderful bustle was our BCIS community celebrating Mid-Autumn Festival together, at our Moonrise at BCIS! This community event for all BCIS families, included festive lights, sustainable lantern making, delicious food, excellent jazz music, and a whole lot of family fun. This fantastic festival allowed the entire BCIS community to celebrate an important Chinese holiday, the Mid-Autumn Festival, a time when families come together to rejoice. The warm family atmosphere of such a great holiday was experienced by all during our celebration.
After a dreary and rainy week, the clouds parted just in time to reveal a remarkable rainbow and a spectacular sunset view from the BCIS field. Parents, students, and staff all mingled together, snapping photos of the picturesque sky above, spreading blankets on the turf below, and enjoying the variety of delicious food offered at the event. Two of our very own BCIS Secondary School bands provided some rocking live music that got many in the audience dancing. While the adults were busy chatting and relaxing, the kids were busy at work putting together lantern crafts in preparation for the evening. Aided by our tireless staff and teachers, students were able to creatively celebrate the Mid-Autumn Festival, while making the campus more beautiful with their lovely lanterns.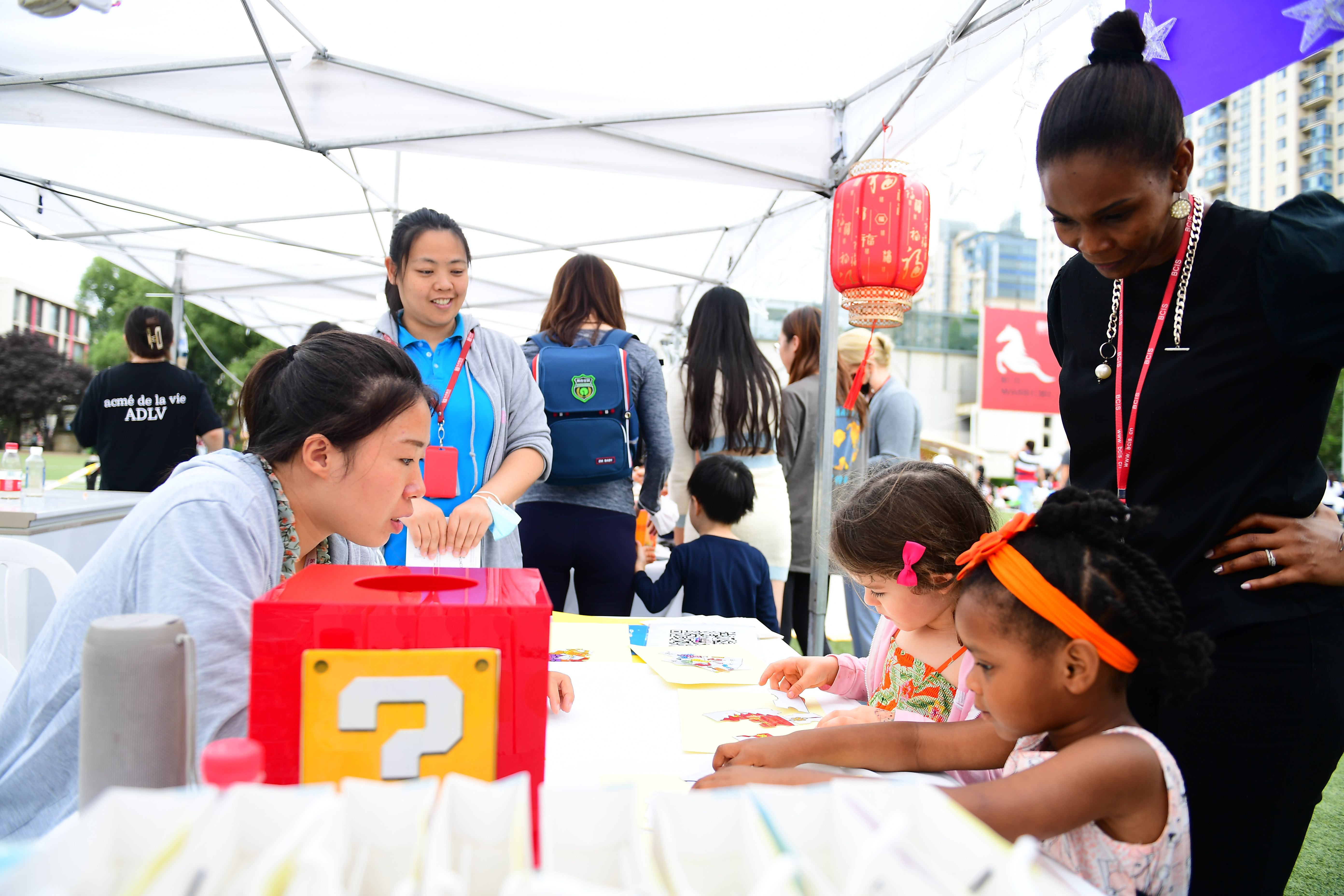 After the sun set, the campus really came to life! The hand-made lanterns combined with the numerous lights laid out on the lawn to illuminate the scene. Just as darkness fell, our Head of School Tom thanked everyone in the community for joining us to celebrate this important holiday. With the flick of a switch, he kicked off our celebration, illuminating the giant moon in the center of the field which brightened up the festive night. The jazz band began to play some smooth serenades, and families were able to enjoy the cool night basking in the moonlight and socializing with the community.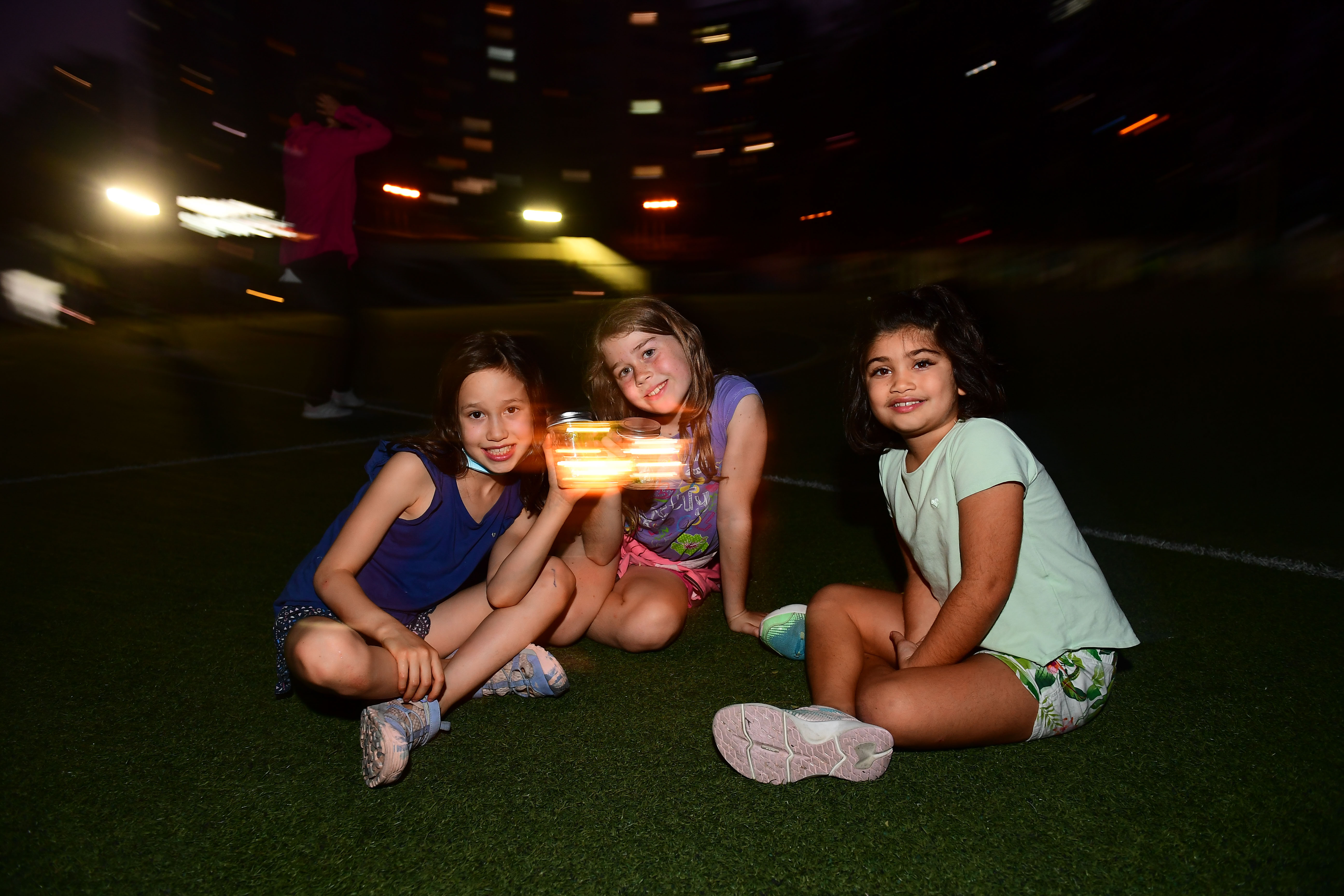 Our staff and students put in plenty of work to make the night a memorable one. Many BCIS students played active roles during the event, including working booths and playing music. In order to provide a comfortable experience as well as support a good cause, a team of students led by our own Secondary School student Maggie rented picnic blankets and tents to families attending the Mid-Autumn Festival event. The proceeds raised by the group were donated to a charity supporting children with autism.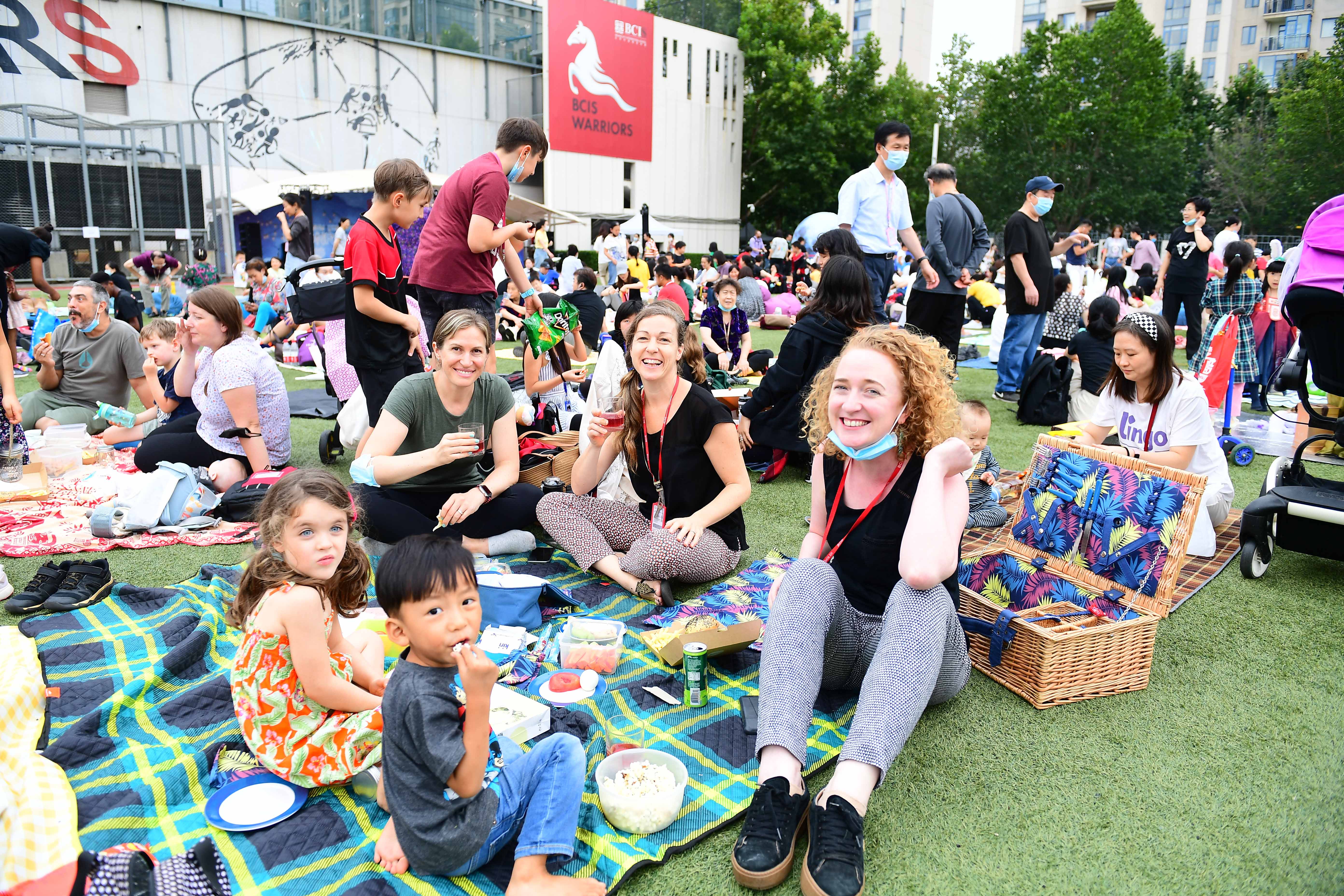 A huge thanks to all the people who helped create this entertaining holiday event for our school community! Revelers could be found having all sorts of fun, from enjoying tasty food to running around playing games, from sharing time with family and friends to dancing to music, there was truly something for everyone at our Mid-Autumn Festival celebration. It seemed that all the children who attended had a different answer when asked their favorite part of the activity: some loved the glistening lights and crafts, others enjoyed playing with friends out on the field, some relished the time to dance all night long to the wonderful music! This perfect setting let parents and children come together to experience an exceptional holiday.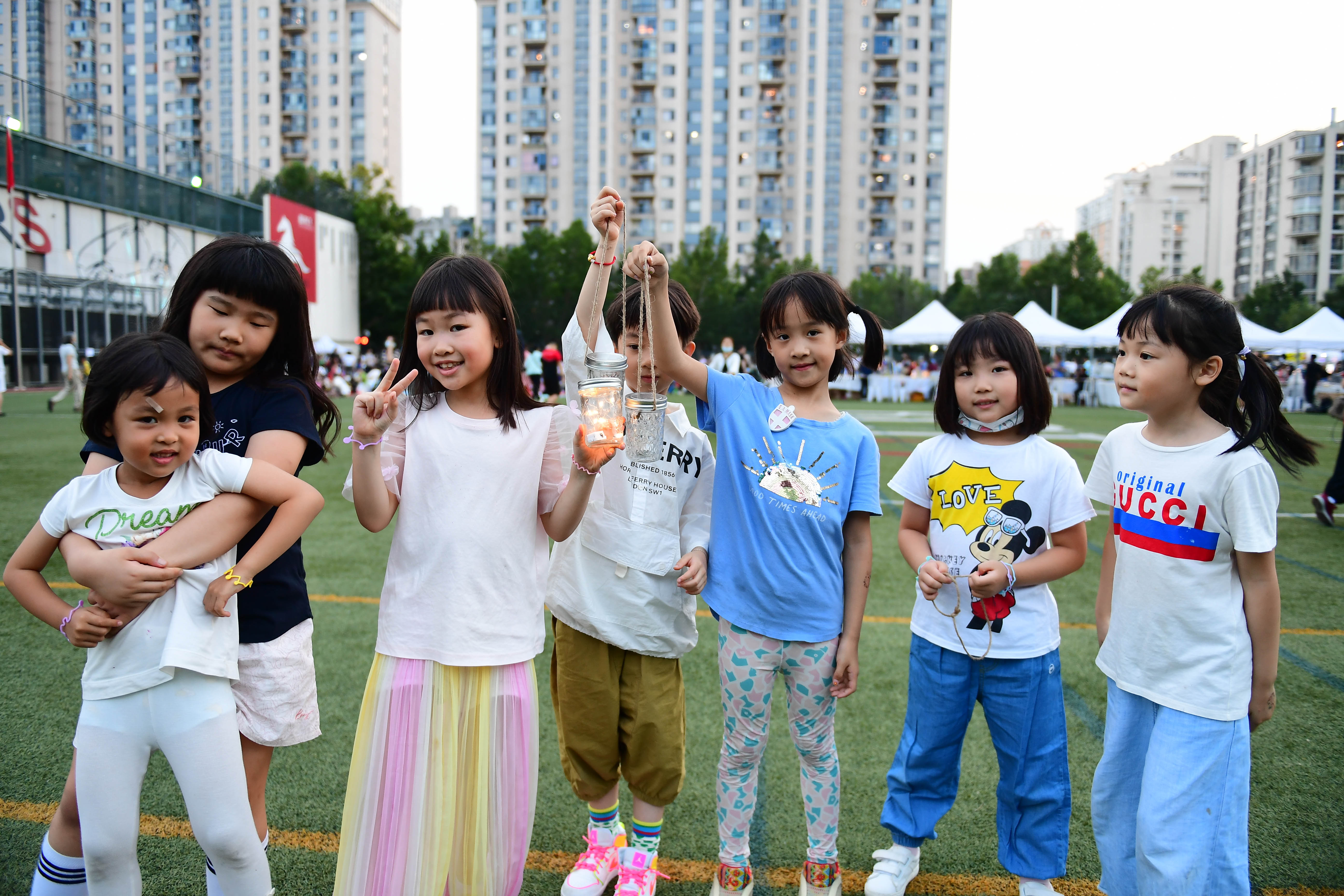 As happy as it was for each family to spend quality time together, our autumn event allowed everyone to come together as one big BCIS family. Children of all ages and parents from all over gathered together on their picnic blankets, sharing stories and laughter and warming the night. As our new Elementary School principal Fred says, BCIS truly feels like a "neighborhood school" with a tight-knit community that feels like a family. The Moonrise at BCIS Mid-Autumn Festival served as a great showcase for this wonderful sense of community and allowed everyone to appreciate an important cultural holiday with their big BCIS family!