Jun 11 2021
ELEMENTARY EXCELLENCE
Fei Gao
The past month has been nothing short of extraordinary at Beijing City International School (BCIS). Our Elementary School (ES) students have filled the school and community with inspiration, joy and pride. After months of student-driven work the "big days" arrived, marking memorable milestones in their BCIS learning journeys. We are certainly grateful that we can enjoy these moments in-person together on campus.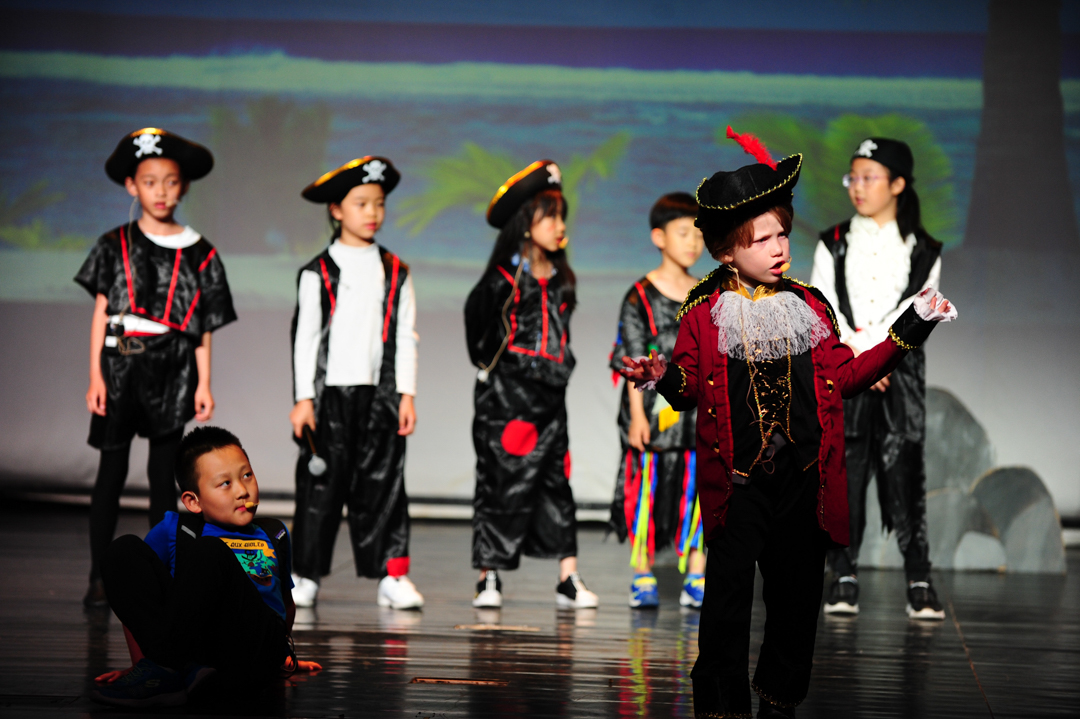 While our Grade 2 and Grade 3 students transformed into pirates and sea creatures for their mesmerizing musical, "Pirates Past Noon", our Grade 4 and Grade 5 students morphed into all sorts of quirky characters from the world of Dr. Seuss for their "Seussical Junior". The productions were remarkable pieces of art, music, dance and dialogue, most of which were attentively created by the students using recycled materials and innovative, imaginative direction. It is no wonder our students performed so boldly and proudly rendering the audiences awestruck with welled-up eyes.
The same action, collaboration and student-agency was beautifully showcased in this week's Grade 5 Exhibition. Following a grand introduction in the ES Theatre, each student presented their culminating project in the newly developed Secondary School (SS) Prototype Learning Space to parents, staff and students. The introduction gave the audience a glimpse of the students' exhibition journeys and inspiration behind their United Nations Sustainable Development Goals (UN SDGs) motivated projects through "The Big Book of Research". Every page turned confronted a global issue which the Grade 5s brought to light paired with action plans. Narrated and performed, the students took us on an important discovery, ending with a Grade 5-adapted choral verse of Louis Armstrong's "What a Wonderful World", begging the question "Yes I think to myself, how can I help?"

The song ended, "Yes I think to myself what a world to be solved". Our ES students' sense of responsibility reinforces the hope that we have for the future as they create change beginning here at BCIS and sprouting beyond.