A TOUR OF THE BCIS PTA CLASSES
When you chose a school for your child, you chose a lifestyle for yourself as well. You must expect that your fellow parents have the same philosophy of education and the same interests as you.
In BCIS, we have a common name, BCIS Parents. Our school and PTA does a lot to help everyone get involved with our community. In BCIS, the school gym and facilities are available to all parents, and, as parents, you are welcome to dedicate your passion to serve others, gain great friends on the way to raise fantastic kids, and support each other.
This is our BCIS spirit, and this is our community based on love and sharing.
To know our fabulous community life better, let's start with our PTA classes.
In order to maintain a safe community, and in accordance with safety regulations, BCIS has temporarily suspended its PTA Classes. We apologize for any inconvenience and will update you as soon as classes resume. Thank you for your understanding!
Date
Class
Time
Venue
Thursday
English Book Club
09:00 - 12:00
Main Campus LeLe Learning Space
Friday
Jazzercize




10:30 - 11:30
Main Campus Black Box
Monday to Sunday
Sports Club

18:00-21:00(week days)

9:00-20:00(weekends)

Gym

Field

Tennis Court
Kind reminder:The schedule would be changed depends on policies or school activities arrangement. Parents who are willing to join, please contact the founders or teachers to join their WeChat Group for getting the new schedule.
If you are interested to be a leader or a teacher, we would be so thankful. Any skill would be welcome, if it is good for parents to learn to share to grow.Please don't hesitate to contact us at doreen.nisha@yahoo.com
Thank you for your contribution for BCIS community!
GET TO KNOW OUR PTA CLASS TEACHERS!
Sports Club

Hostess: Evelyn Wang
Email: PTAevents@bcis.cn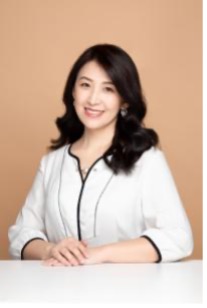 One of my amazing experiences in BCIS is to start the badminton club. I was surprised that our school is so supportive to set up a parents badminton club. They provide the the courts and the facilities for us after school time. This truly proved that BCIS is an open community to all the members.
Now we have almost 200 members and regular schedule for weekly activities.It doesn't matter whether you are a high level player or just a beginner. We gathered here to have fun, to know new friends, to live a healthy life, even to be a positive model to our kids.
So don't hesitate, come and join us!
To join our club, please contact me at yiwenw@126.com
English Book Club

Hostess:Shu Qi - PTA President ECC Parent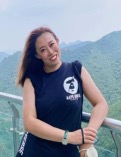 Jazzercise Class
Coach:Vivienne - ES Parent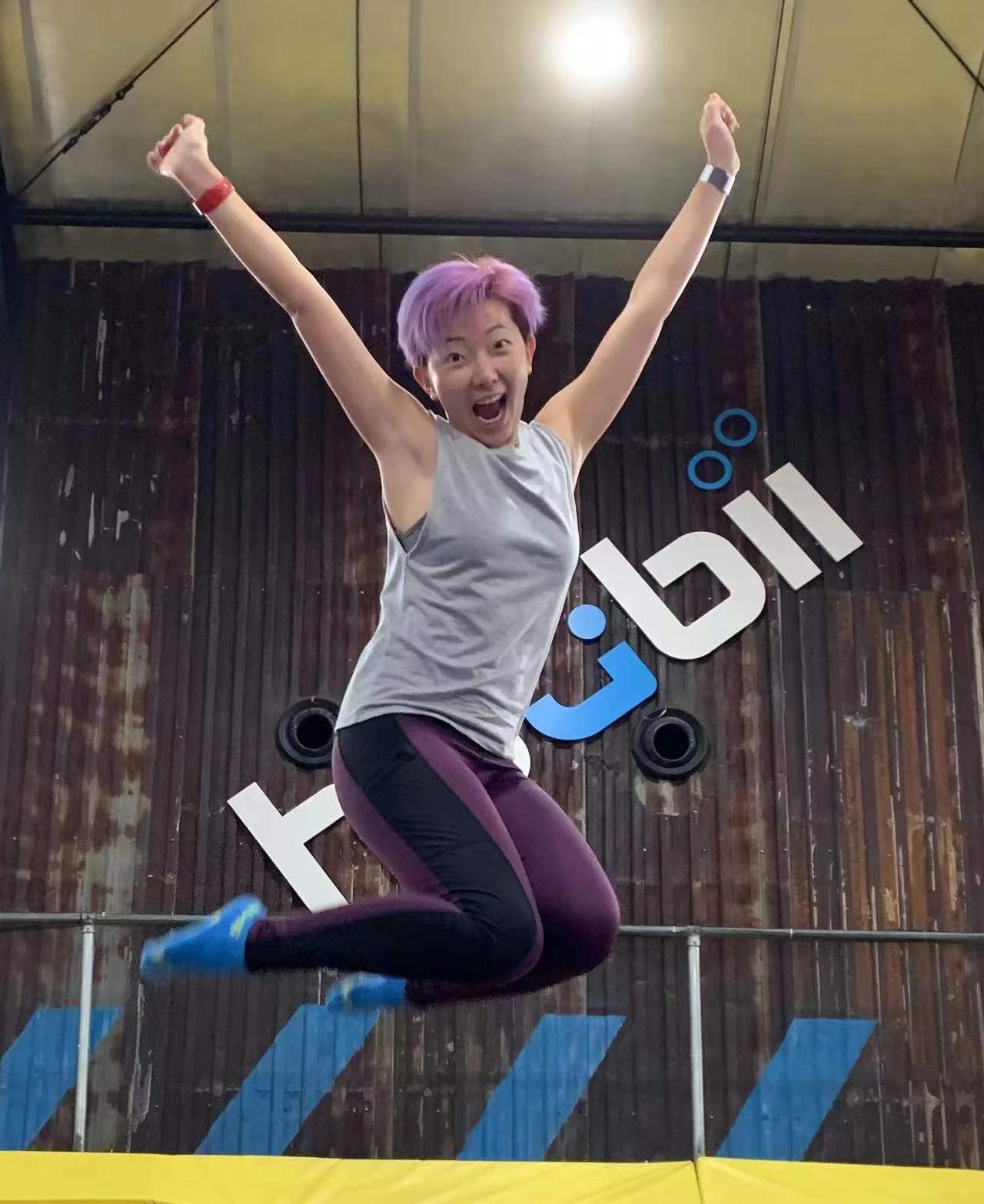 You will always see busy but dynamic parents in BCIS. To make the classes enriching and effective, all the PTA class teachers need to spend a lot of energy and time on preparation. Working and parenting already keep them busy, so why are they still full of enthusiasm to serve other community members?
"All BCIS PTA classes are from the parents and for the parents. They are completely voluntary and free. The PTA considers these classes as a critical component when establishing and maintaining a collaborative, supportive, and positive spirit and relationship between the school and families within our community. It is a legacy we have inherited, and we would love to pass it on through our kindness and love."
——Shu Qi
"Jazzercise helped me find a fun way to maintain exercise in my life regularly, while toning up my body to be more fit. I want to give others the chance to find that for themselves as well!"
——Vivienne
" For Sports Club, I think we should be thankful for our BCIS to provide school facilities to us. The gym, the field and the tennis court, are all open to our parents. Because of this, we get to know more new friends, do more exercise, we have so much fun with others, which is really relaxed us from busy life. I was surprised to see how supportive BCIS is, and how lucky we are to live in BCIS community. "
——Evelyn
With the support from school and so many parents' participation and contribution, PTA Class has become a powerful connection between the school and families. The PTA is a homelike group which provide parents support.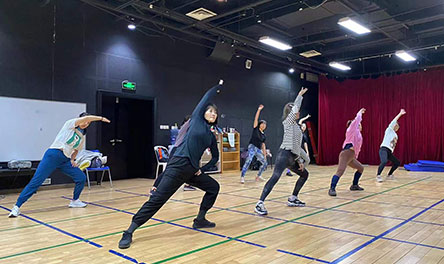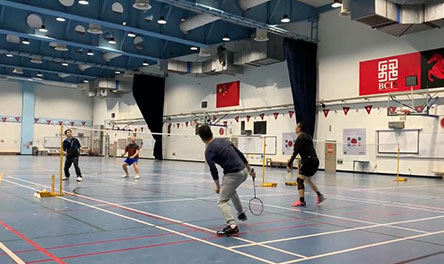 In our enrichment classes, we make new friends, face parenting challenges, enjoy great company with each other, and find a way out. You will be heard and supported. In the classes, we exercise together, make delicious dishes, or share our readings of wonderful books. When we walk out of the classroom, we feel less pressure and refreshed again. We become stronger to face all the anxiety and challenges of parenting.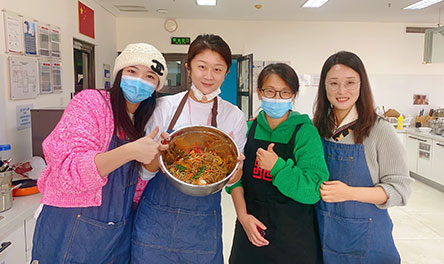 All the classes need lots of preparation to ensure an effective result. Why do our PTA teachers still love to dedicate so much time to their classes?

"So much fun! Jazzercise classes are what I look forward to the most in my week!"
—— Vivienne
"As I always tell all the attendants in our club, I am the one who is learning the most from others. All the amazing and inspirational people in our book club have taught me more than just the reading itself. I am very thankful to have such an incredible group and so many opportunities to get to know these supportive people as my crew and friends in the BCIS community. I can not wait to see them, greet them, hug them, hear them, talk and laugh with them, and support them every Thursday. I deeply appreciate all our wonderful people's creativity, passion, service, support, and love in the book club. The club would not be the same and so awesome without them."
—— Shu Qi
Victoria has participated in PTA activities for six years. She joined the BCIS PTA Class as a parent student and also as a parent teacher. She has taught Spanish for about 1 year.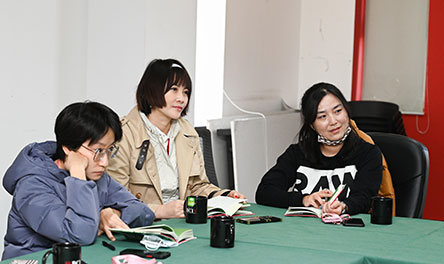 (Victoria is in the middle)

"I am so grateful to have known so many kind and excellent parents who come from different countries, from different cultural backgrounds,and who speak different languages or dialects. We have learned English, Spanish, German, French, Korean, Japanese, and of course Chinese in class,as well as knitting, cooking, dancing, and painting together. We have a great time, chatting, singing, and laughing together. We taste cuisine from all over the world, go shopping, and even hang out in Spring and Autumn together when Beijing has beautiful weather.
Pay it forward is not only a new phrase that I have learned in class but also a touching community culture I have witted and experienced from parents in PTA Class and BCIS events like the ROUNDABOUT Charity Book Fair,BCIS PTA Shop,and TERRY FOX Run. A lot of kind and caring parents join these events and donate their money, love, and time to help people,and serve as excellent role models for themselves and their kids…
Parents leave and parents come. No matter wherever those parents are now,and whatever they are doing now,the meaningful and wonderful days that we have spent in BCIS PTA Classes will always be one of the most beautiful memories and images in my life! "
——Victoria
This is the BCIS parent community life. We welcome you to join us! Find your children a perfect school for themselves and find yourself a caring group of friends going forward.