Dec 11 2020
CELEBRATION OF LEARNING
Fei Gao
Learning at Beijing City International School (BCIS) is mission driven – to challenge and empower students to be compassionate and inspired people. BCIS' unique, future-focused IDEATE program offers our students the opportunity to take charge of their learning and thrive in an ever-changing world. On Tuesday evening our Grade 11 and Grade 12 IDEATE students exhibited their semester projects, where staff and their parents were invited to listen in and view the students' work at the Celebration of Learning.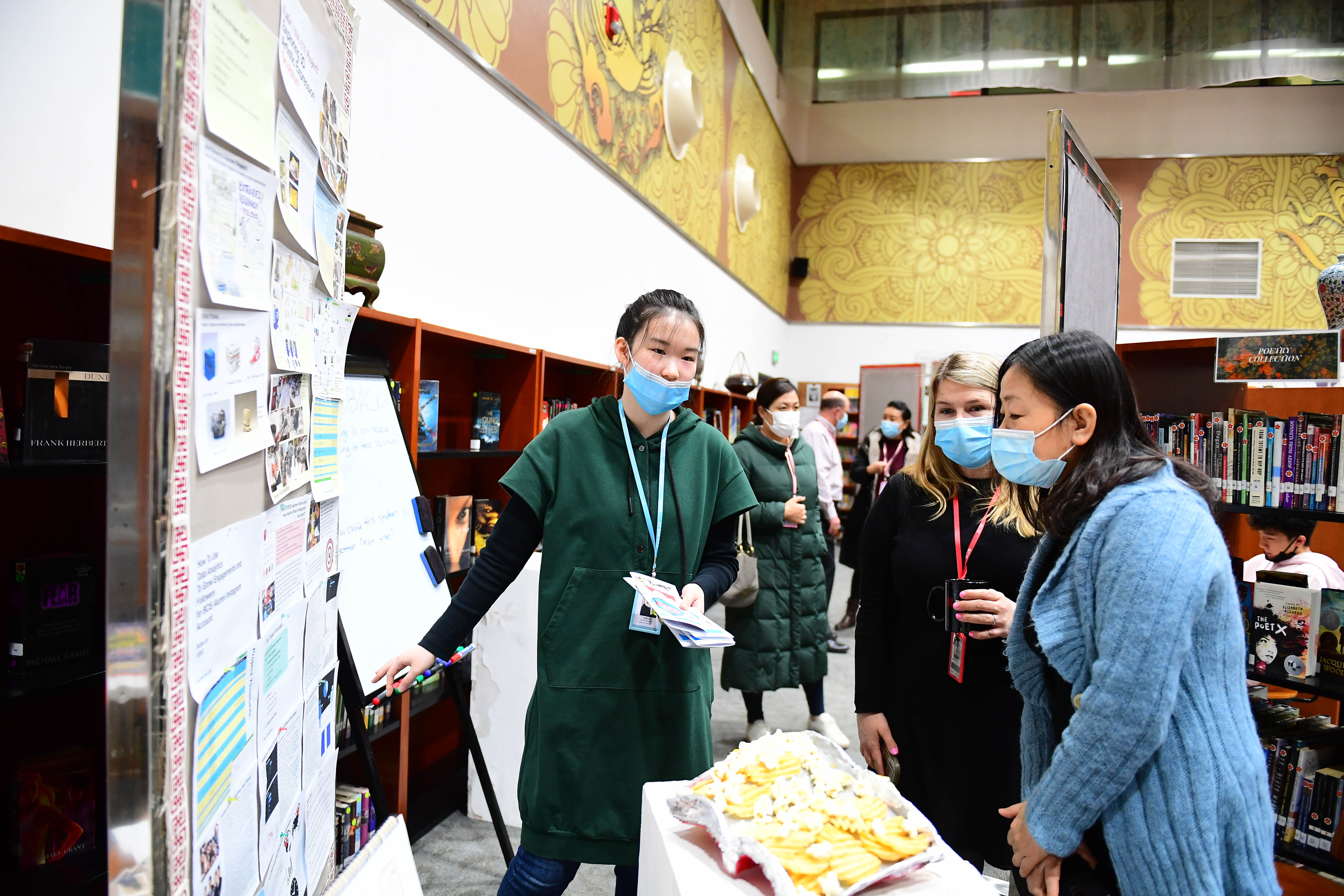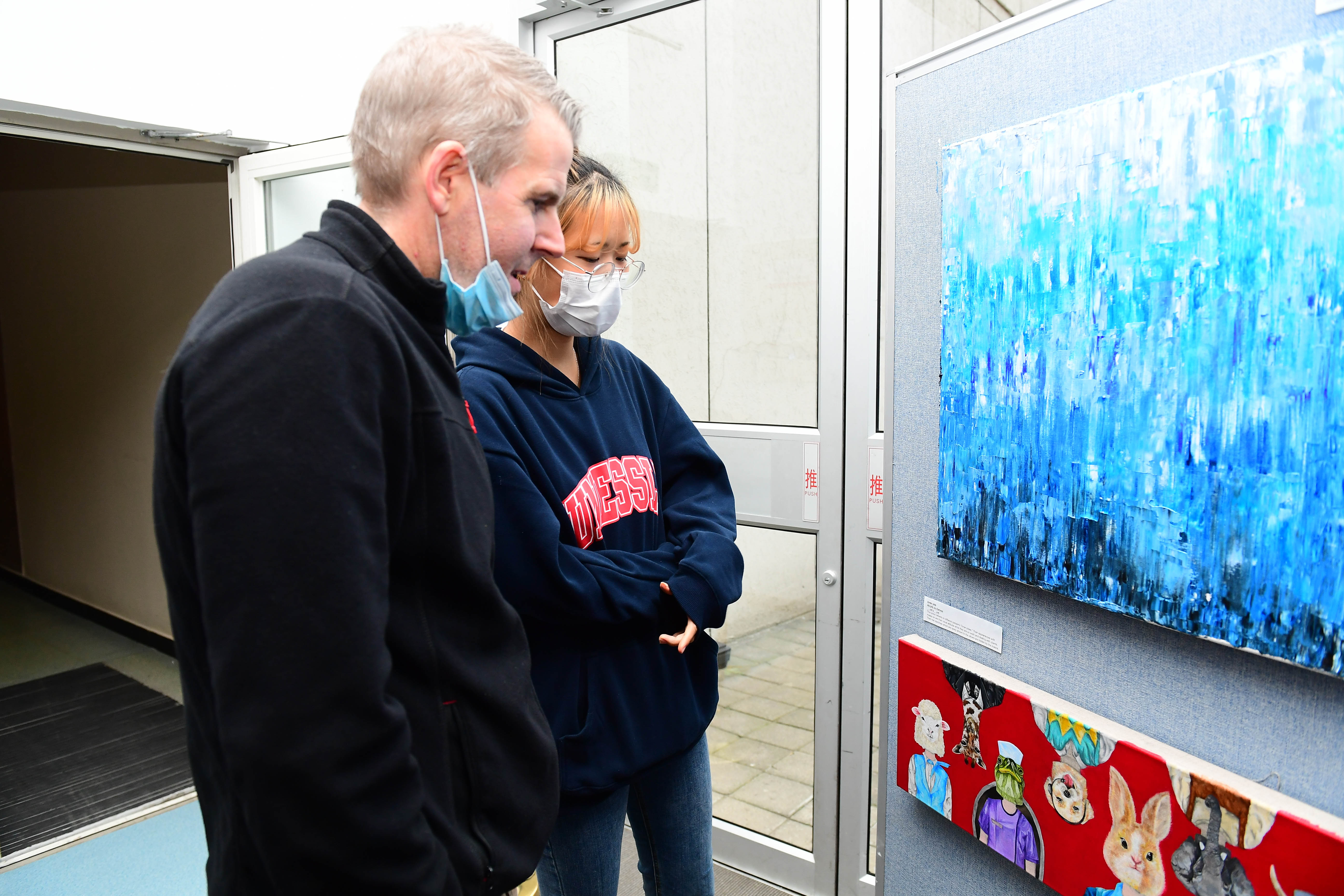 Our Grade 12 IDEATE students showed a vast array of projects, demonstrating their developing skills and dispositions in IDEATE's learning impacts: critical thinkers, purposeful doers, creative thinkers, and connected learners. Each student proudly presented their semester projects, goals and rationales for their fields of study.Below is a list of all our Grade 12 IDEATE students, their subjects and project foci: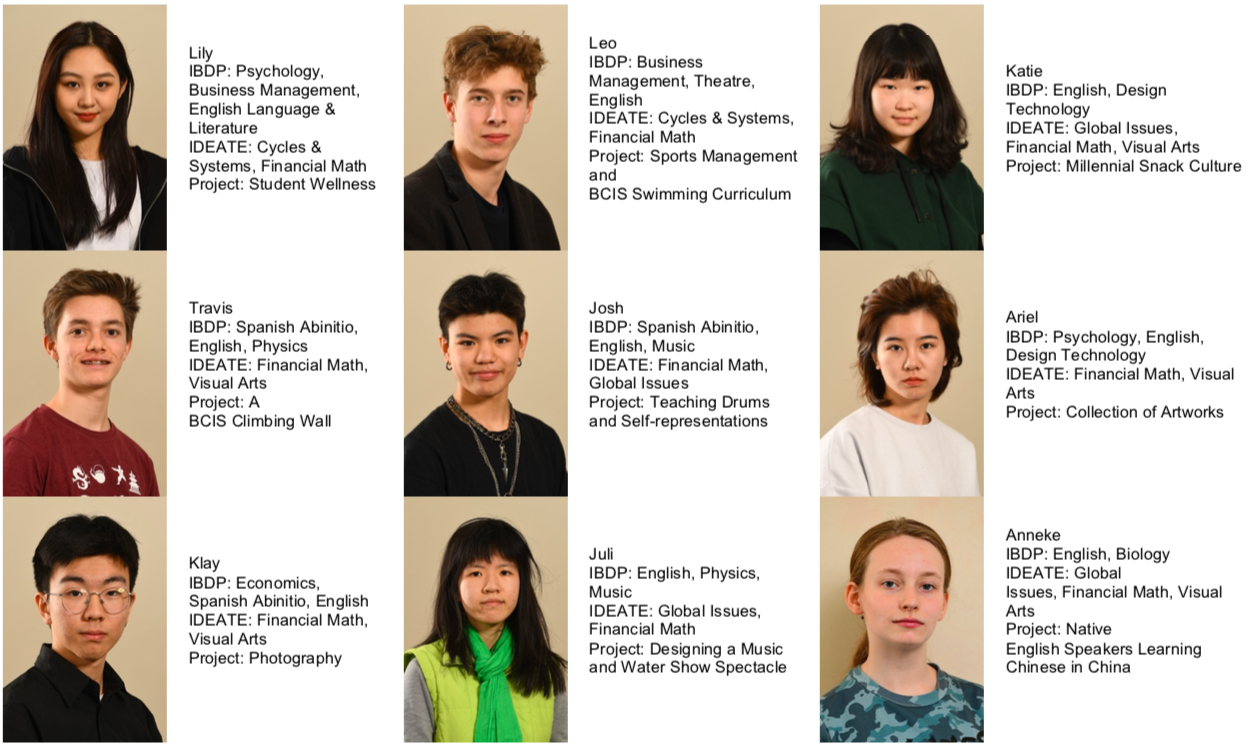 Equally inspiring is our newest IDEATE cohort. Our Grade 11 IDEATE students, who have just embarked on their journey through the program, are already showcasing innovative, fresh and dynamic ideas through their individually considered projects. We are excited to see how their uniquely cultivated ideas develop as they journey through the IDEATE program raising awareness for relevant issues faced today or in the future. Below is a list of all our Grade 11 IDEATE students, their subjects and Grade 11 project foci: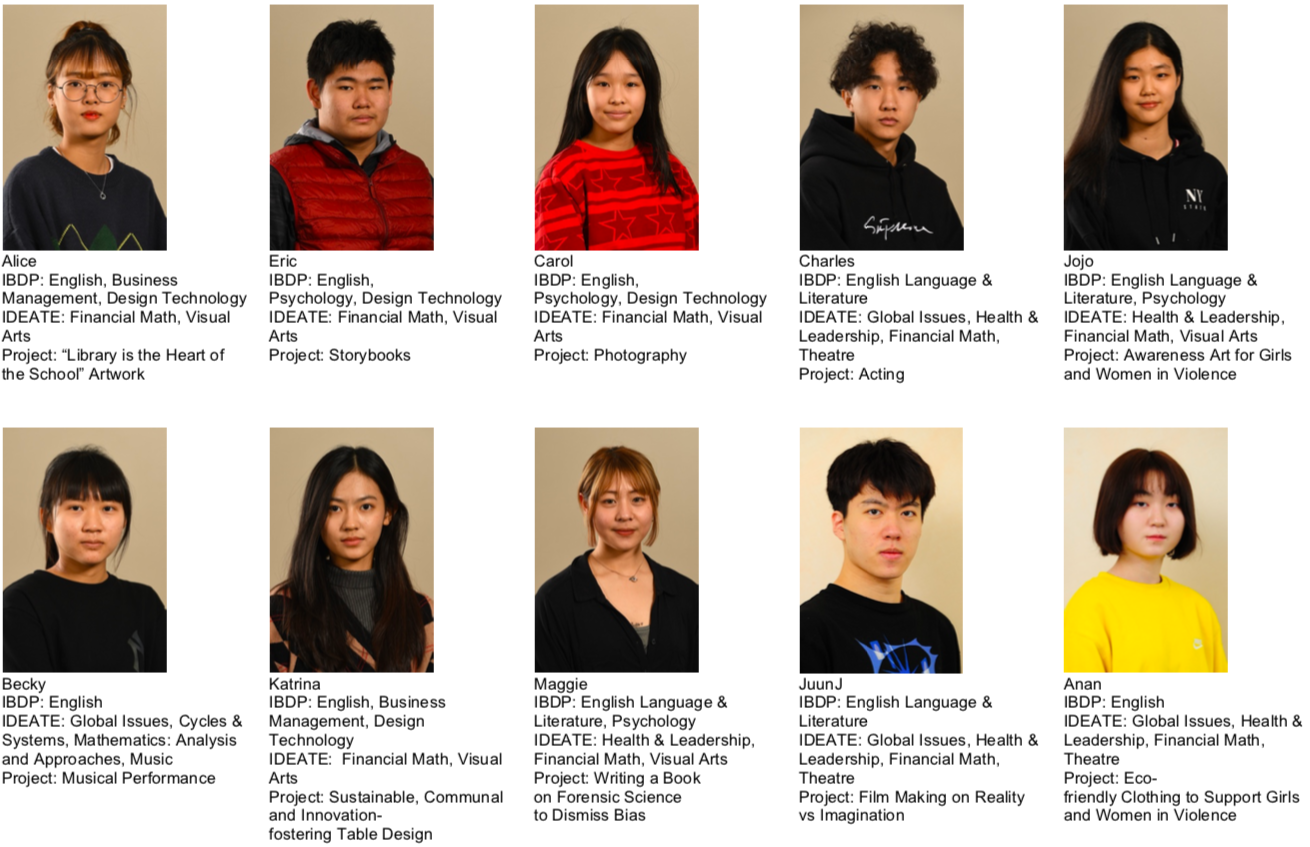 IDEATE's Celebration of Learning was not only enjoyed by our staff, students, and the IDEATE students' parents, but also by a prospective BCIS middle school student and his father. The pair were grateful for the opportunity to attend the Celebration of Learning, but also celebrated BCIS' pedagogical approach. From the projects and visuals on display, to speaking with the IDEATE students, and simply mingling with BCISers, they praised BCIS for providing an "extraordinary platform" for students to learn. The father shared his gratitude for being able to witness the reality of BCIS' mission with his son; they could see that our students are "inspired with great responsibilities and enthusiasm to seek their dreams" through the autonomy that BCIS offers students to develop their skills and creativity.