May 13 2022
13 Years a BCISer
Grady Singleton
Meet Titi, one of BCIS's long-time seniors, whose dedication, determination, and drive have her on the way to study biochemistry – with a concentration in pre-med – at the University of Southern California. Titi has been a BCISer for the past 13 years, making her one of the longest tenured students at the school. Now that she is all set to graduate, we sat down with Titi to hear her BCIS story, and learn about her passions, future plans, and the time she spent at our school. A motivated student with a keen interest in medicine, Titi will take what she learned at BCIS to impact the world!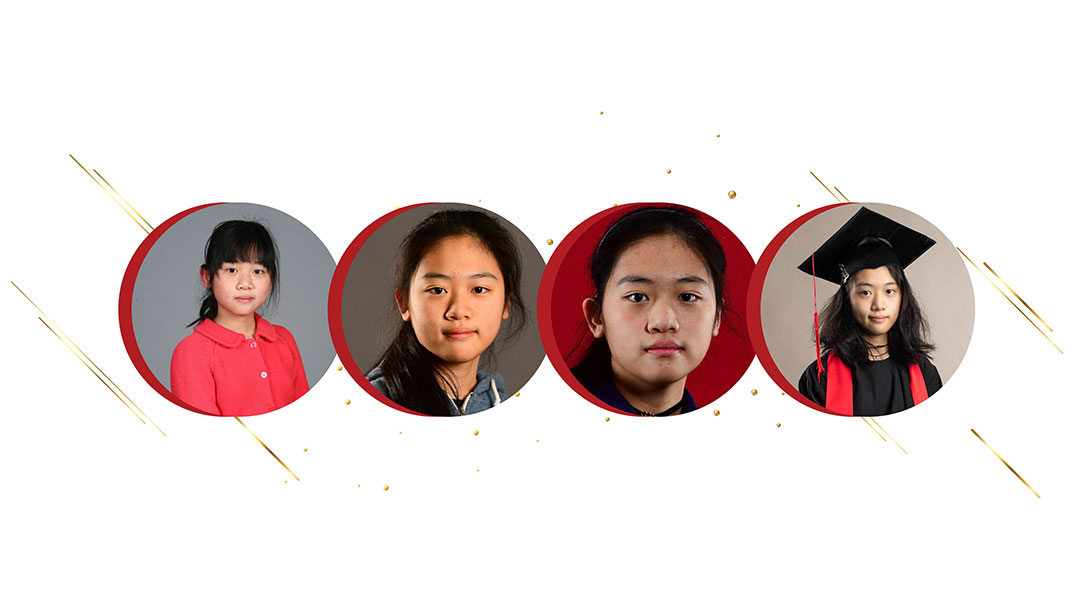 Titi's passion for medicine began early when she witnessed her own family members dealing with medical issues. She was especially aware of the urban and rural divide when it comes to access to healthcare, and issues in the safety of medicine prescribed. Although she underwent what she describes as a "catastrophic month", she and her family were able to push ahead, and her interest in the chemistry of medicine was solidified. This difficult background has only led her to be more motivated in pursuing studies related to medicine, even when they pose such a challenge.
It is this resilience that helped Titi thrive throughout her time at BCIS. Even through difficult classes like higher-level Math, and Theory of Knowledge (TOK), Titi was able to call on her personal motivation to keep her focused and ensure she excelled. "If you're truly passionate about a course, you wouldn't back down from a nice conversation with passionate people," Titi explains. Even though courses in the IB Diploma Programme can be a challenge, being engaged with the subject matter with equally interested peers helped her overcome any difficulties.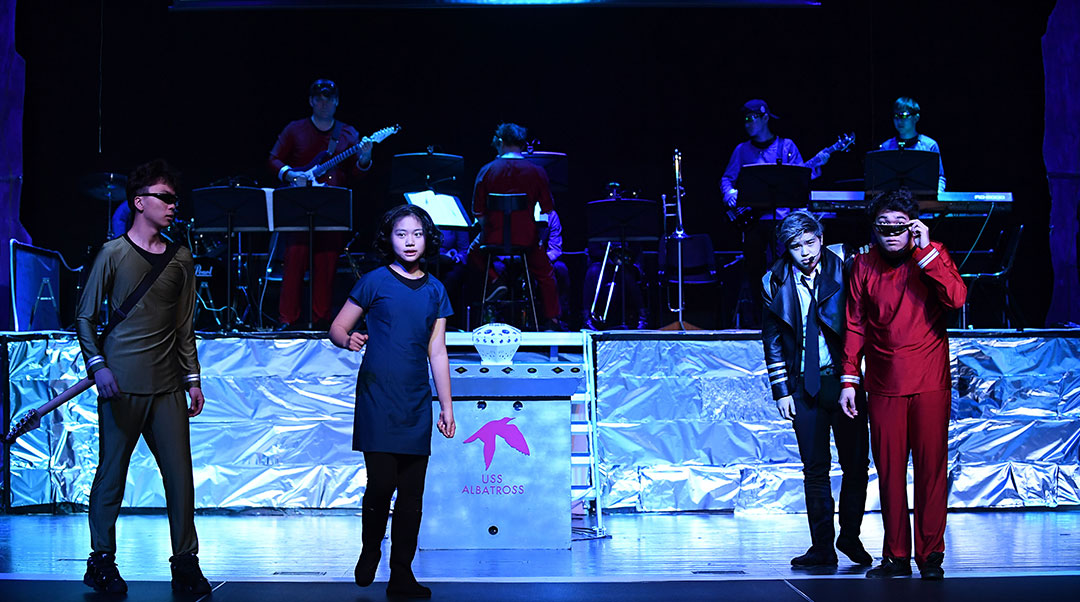 Titi's achievements aren't limited to the classroom. During her time at BCIS, she also attended many international competitions in Chemistry, such as the UK Chemistry Olympiad and the HOSA International Competition, achieving outstanding results – bronze national in the former and silver national in the latter. These competitions helped her to grow her knowledge and allowed her to meet others as inspired in the subject as herself. Furthermore, Titi was active in giving back to the BCIS community, helping establish the Circular Garden in the Secondary School with her TOK teacher Dina, that is used by the Circular Garden Club, as well as many classes throughout the year. She also played a key role in this year's BCIS Idol, ensuring all performances went off without a hitch from the control room.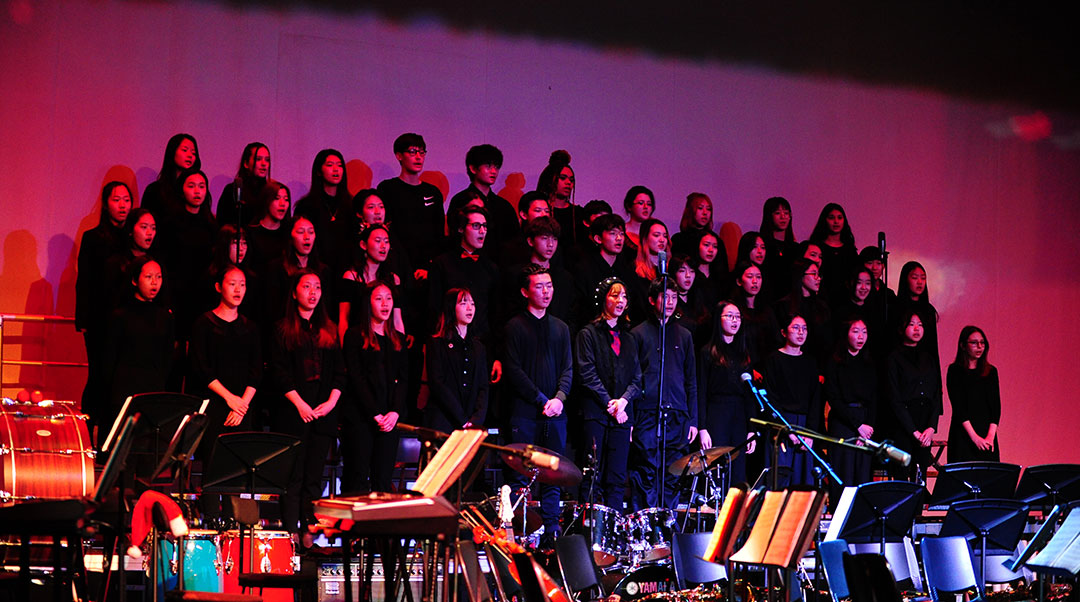 Among Titi's lengthy list of accomplishments, one aspect that likely left the largest impact at BCIS was the help she gave to others. Titi's classmates are thankful for the help she provided to so many of them with everything from studying for classes to applying to university. She completed her essays on her own, with guidance from her BCIS teachers and counselors. She achieved great results as she was able to write a strong essay that was entirely her own. Titi's own background of overcoming personal challenges and coming together with her family inspires her to help others. "I want to be able to do something, I want to do whatever I'm passionate about," she describes the motivation her family has given her.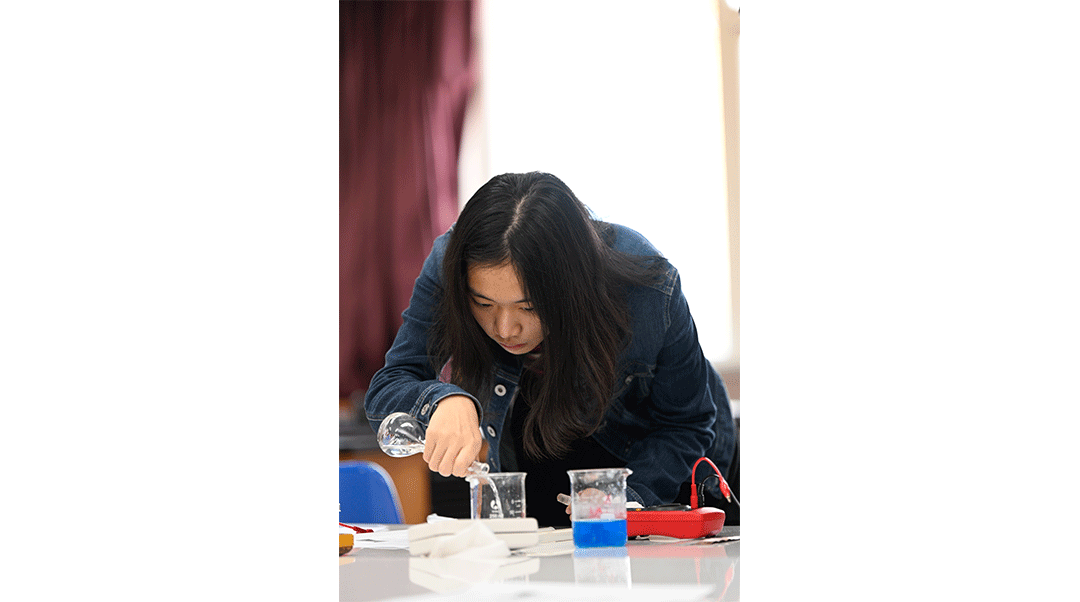 This attitude of kindness and being a purposeful doer will help Titi excel in the difficult journey into the medical field that lies ahead of her. Her authenticity in her application has already landed her at University Southern California, a top school for pre-med programs. The skills she has gained, and the connections she has made at BCIS, will stay with her as she continues to help others. BCIS congratulates Titi on all her accomplishments, we are excited to see where she will go next.