Jun 09 2022
BCIS Hosts National Business Contest: Avenir 22
Grady Singleton
What is Avenir?
With all the challenges that the year has brought, the BCIS-based, student-led national business competition, Avenir, appeared to be in trouble. "Facing all kinds of uncertainties and difficulties, the whole planning team never thought of cancelling Avenir this year, especially the student leaders from Grade 12, who were eager to see the result of their hard work in the last few months in BCIS," states Erica, teacher supervisor for Avenir. Erica and her team of dedicated student leaders and teacher supervisors managed to persevere and ensure the renowned competition went on without a hitch. The hard work of our BCISers created a memorable Avenir 2022 that helped aspiring student entrepreneurs from all over China refine their business skills.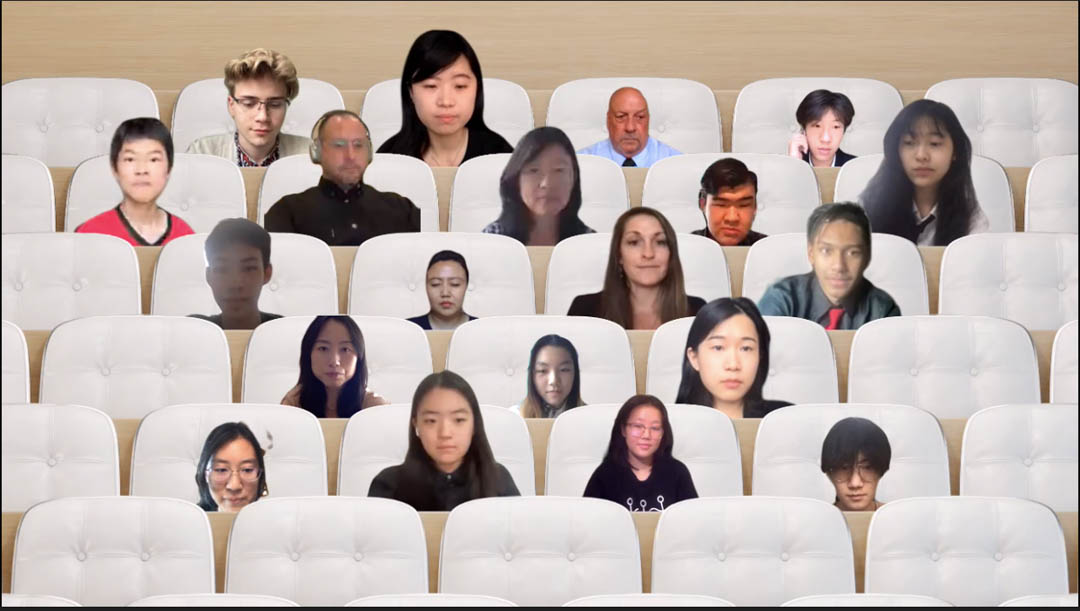 Since 2017, Avenir has been a staple student-led activity hosted by BCIS. The competition empowers students to come up with a business plan, present it in front of a panel of judges that includes many prominent industry leaders, receive feedback from business mentors, and refine their plans based on this valuable advice. This year, our team of student leaders included Christina (G12), Claire (G12), Wallington (G12), Jeffery (G11), Anna (G11), Crystal (G11), Cindy (G10), and Jia Rong (G9). They were supported by teacher supervisors including Dina, Mary, and Erica. Students divided their tasks based on their interests, forming teams working on marketing, finance, hospitality, and communication. These BCIS students remained flexible and focused to ensure Avenir was a smashing success for everyone involved.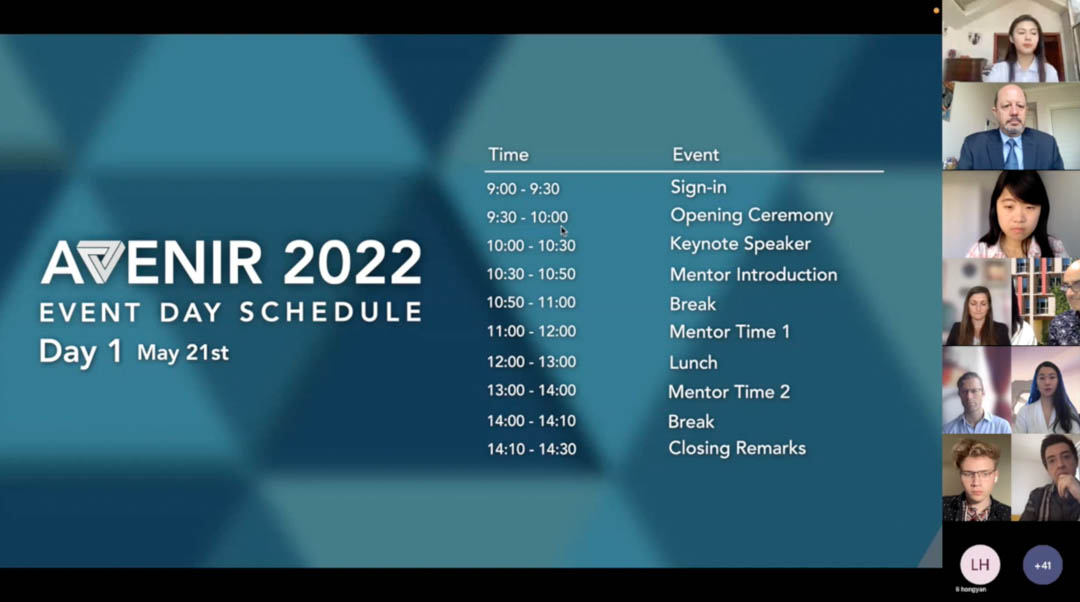 Organizing Avenir required our students use many of the same business skills needed for the competition itself. One key component was reaching out to business leaders in the community to recruit them as mentors, judges, and sponsors for the contest. Our student leaders networked with prominent Beijing-based businesses to assemble an awesome team of talented mentors and judges to work with our contestants. Among this group was BCIS' very own alumni, Selina (Class of 2012), who is now the Senior Account Manager for a marketing and ecommerce company based in Beijing. One of our long-time judges and senior partner at Bluestar AMG, Ray, praised the event's organization, stating, "The organization of the competition was excellent. Covid had made everything more difficult, and it was so heartening to see the way that all the organizers and participants embraced the Teams technology and produced an amazing event." BCIS is fortunate to have such strong support for Avenir, and participating students benefit from authentic advice from industry experts.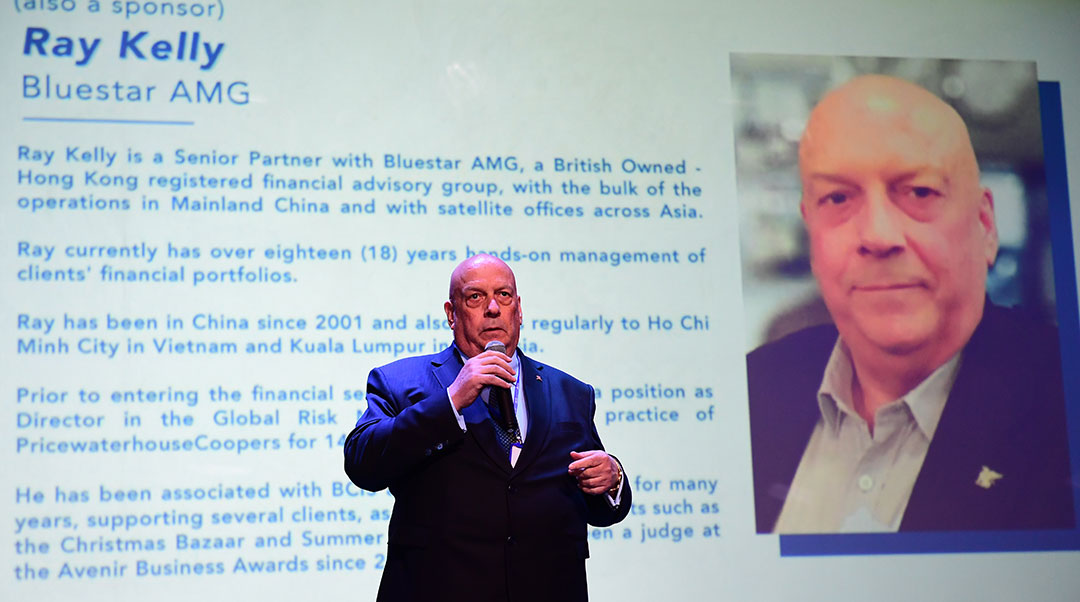 BCIS Businesses
BCIS had a total of 4 teams competing in Avenir this year:
Team Name: Dream Bean – Junior Second Place
Team Members: Charlotte, Amelia, Susie
Business: Creating a sustainable skincare product from recycled coffee grounds
Team Name: MJJJ – Senior Second Place
Team Members: Maggie, Jessica Z., Jessica Q., Jessica L.
Business: Glamping Hive, a camping program that customizes and designs camping routes for families, couples, and friends
Team Name: Monopoly
Team Members: Rain and Sophia
Business: Opening and running a secondhand store called Nostalgia
Team Name: SUS
Team Members: David, Jayden, Yuqiao, Hanwen
Business: Establishing The Burger Tree, a sustainable fast food business for the BCIS campus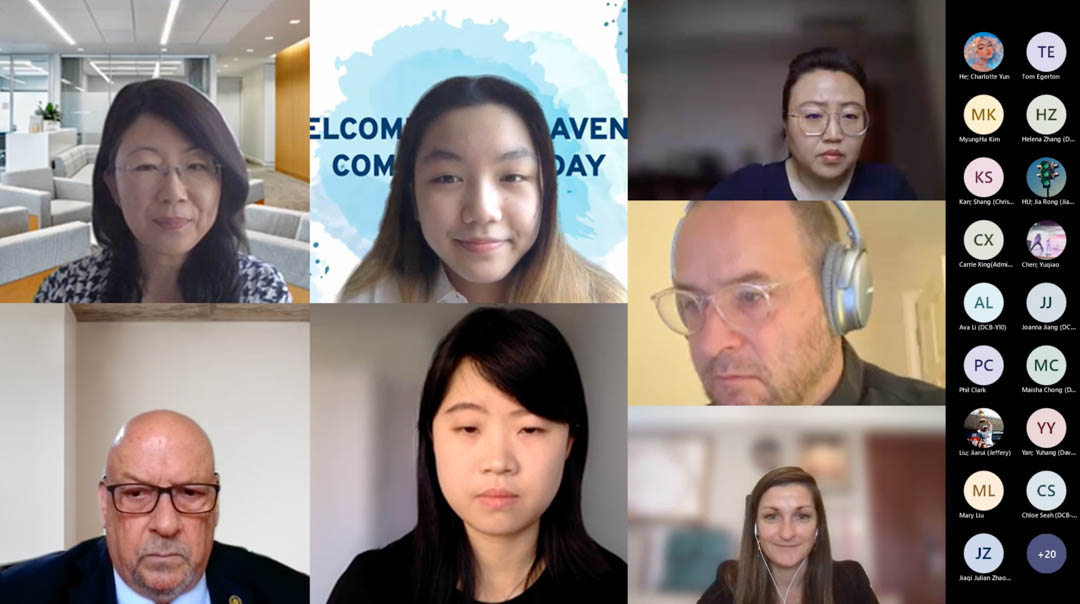 The strong student entrepreneurs from BCIS were able to take home trophies in both the Junior and Senior divisions. One of their interesting ideas was an exfoliating body scrub made from recycled coffee grounds devised by the Dream Bean team. The team got this idea after seeing the amount of coffee consumed on campus each day and wondering what could be done with the grounds. "When coffee is brewed, only the liquid is used, but all the solid spent coffee grounds become wasted potential. Here was an opportunity to reuse waste and make a positive impact on the earth," explains group member Charlotte. This business combined sustainability with profitability, for a unique business concept that wowed the judges and secured the team second place in the Junior Division, along with a 1000 RMB prize.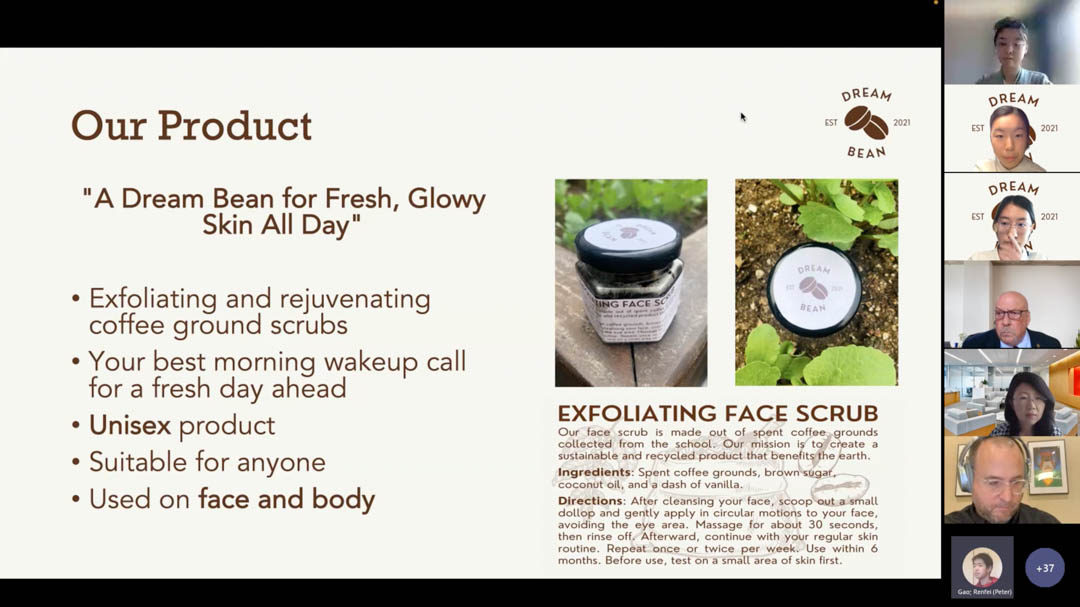 Another of the wonderful ideas that came out of the competition was Glamping Hive, from the MJJJ team, which is an app that includes packages for camping use. This idea took advantage of the sudden rise in popularity of camping as a way for city-dwellers to take a break from the hustle and bustle of daily life. MJJJ also ended up taking home a second-place trophy and prize money from Avenir, which they will use to further their business. "We decided to use the award money to access more professional business training and obtain data on Glamping market in China," states Maggie. Their performance at Avenir will have a huge impact on their newly founded business.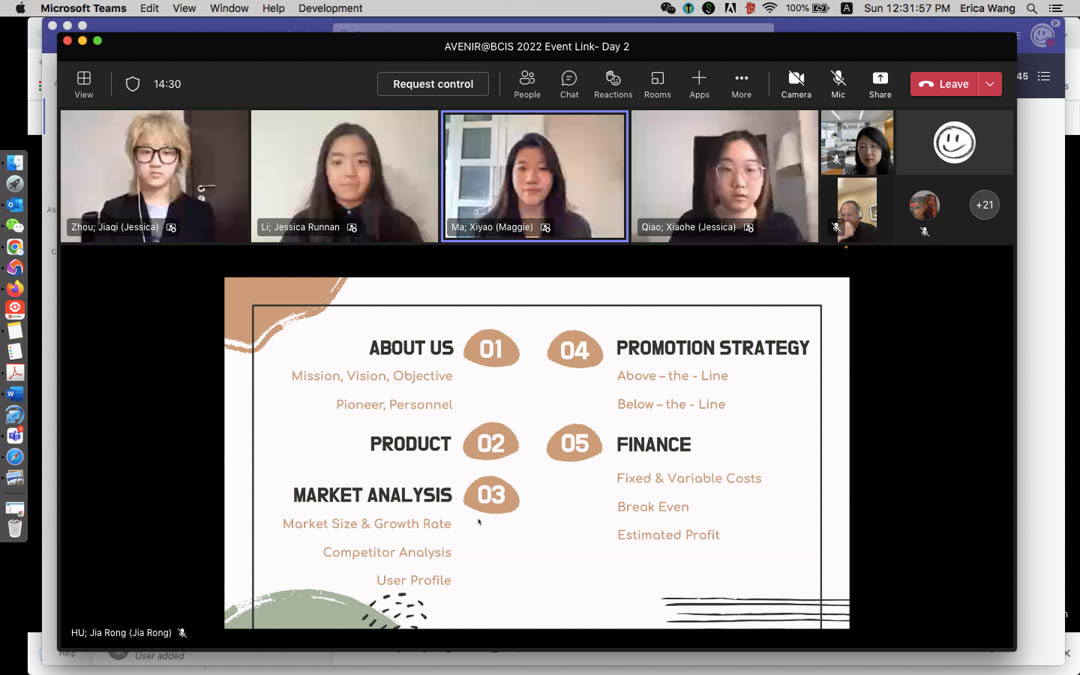 BCIS congratulates all prizewinners of the prestigious 2022 Avenir competition. We are grateful for all the participants, event leaders, judges, mentors, and sponsors who made this wonderful event possible. As Avenir mentor and entrepreneur and film producer Kevin states, this competition is all about "meeting ambitious kids with entrepreneurial spirit and potential. Meeting our future." Avenir provides perfect practice for the young entrepreneurs who will shape the future. Just ask Thilo, BCIS alumni (Class of 2012) and Avenir 2022 keynote speaker, who is now pursuing his MBA from Stanford University in the United States. Like our alumni Thilo and Selina, this year's contestants will continue to create brilliant business ideas that will make an impact on the world!