May 05 2023
Become a Lifelong Learner at BCIS!
Why has lifelong learning become such an important discussion topic in education? Preparing students to continuously seek new knowledge and skills both within and outside of school prepares them for a rapidly changing world, helps them find rewarding careers and motivates them to constantly approach life with curiosity and creativity. As a school catering to the needs of students from the early years all the way to Grade 12, BCIS is uniquely positioned to ensure students are continuously developing the skills they need to be lifelong learners. The dedicated faculty and welcoming community at BCIS ensure that students experience uninterrupted development as they progress from the Early Childhood Center (ECC) to the Elementary School (ES) and on through Secondary School (SS). This continuity empowers students to become lifelong learners and ensures that they are well prepared for an ever-changing future.
Changes can be challenging. For many of us, the first major change we face in life is transitioning from home to school. Although this big step can be daunting both for children and parents, the Toddler program at BCIS ECC ensures this transition is a happy and safe one. The wonderful environment of the ECC encourages children to safely explore – whether they are investigating nature on the rooftop garden or imagining colorful dreams in the library – and expert teachers support them to continuously make new discoveries. Starting school doesn't mean saying goodbye, as BCIS greatly values parent involvement in their children's learning. Parents have many opportunities to participate in the joy of learning at the ECC, dressing up for parades, sharing their own expertise with students and growing together as a family.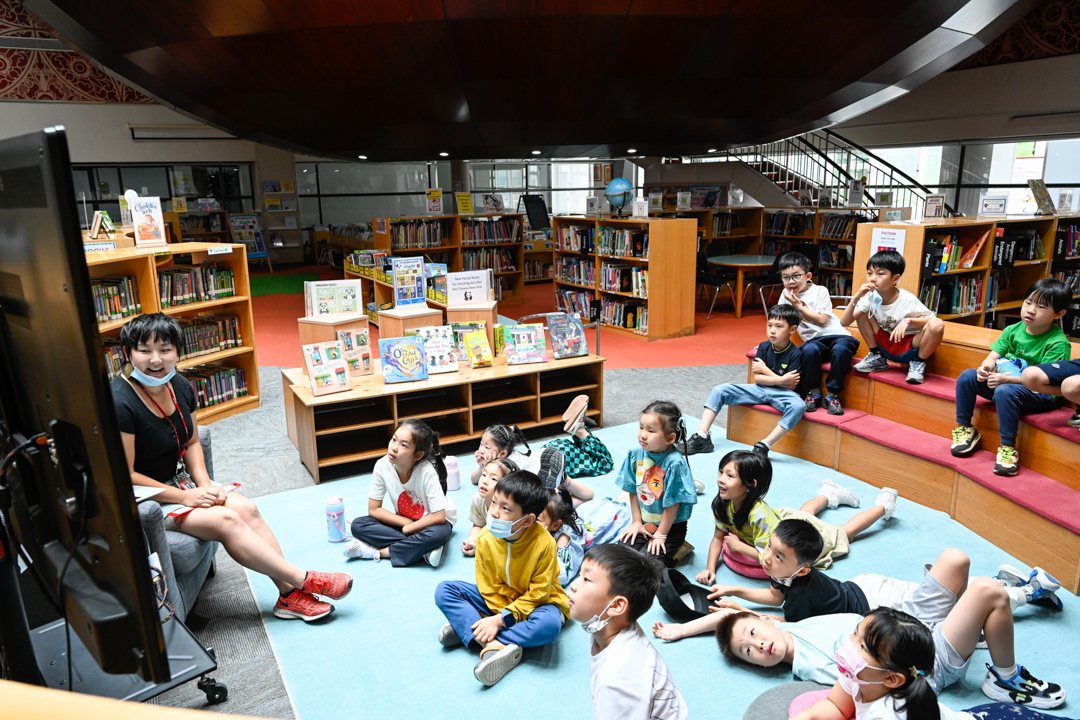 Young learners at the ECC are well prepared for their continuation to the ES. Using the PYP model, the inquiry-based learning ECC students are accustomed to flows perfectly into their studies during the elementary years. They work individually and collaboratively and are prepared for any project or task they will take on. Kindergarten students hop on the school bus and make the short 1 km trip from the ECC to Main Campus, to become familiar with the wonderful sights and sounds they will experience in ES. BCIS also offers a two-week summer camp, XperienceBCIS, that familiarizes all new students to the Main Campus with the learning and community spirit of the school.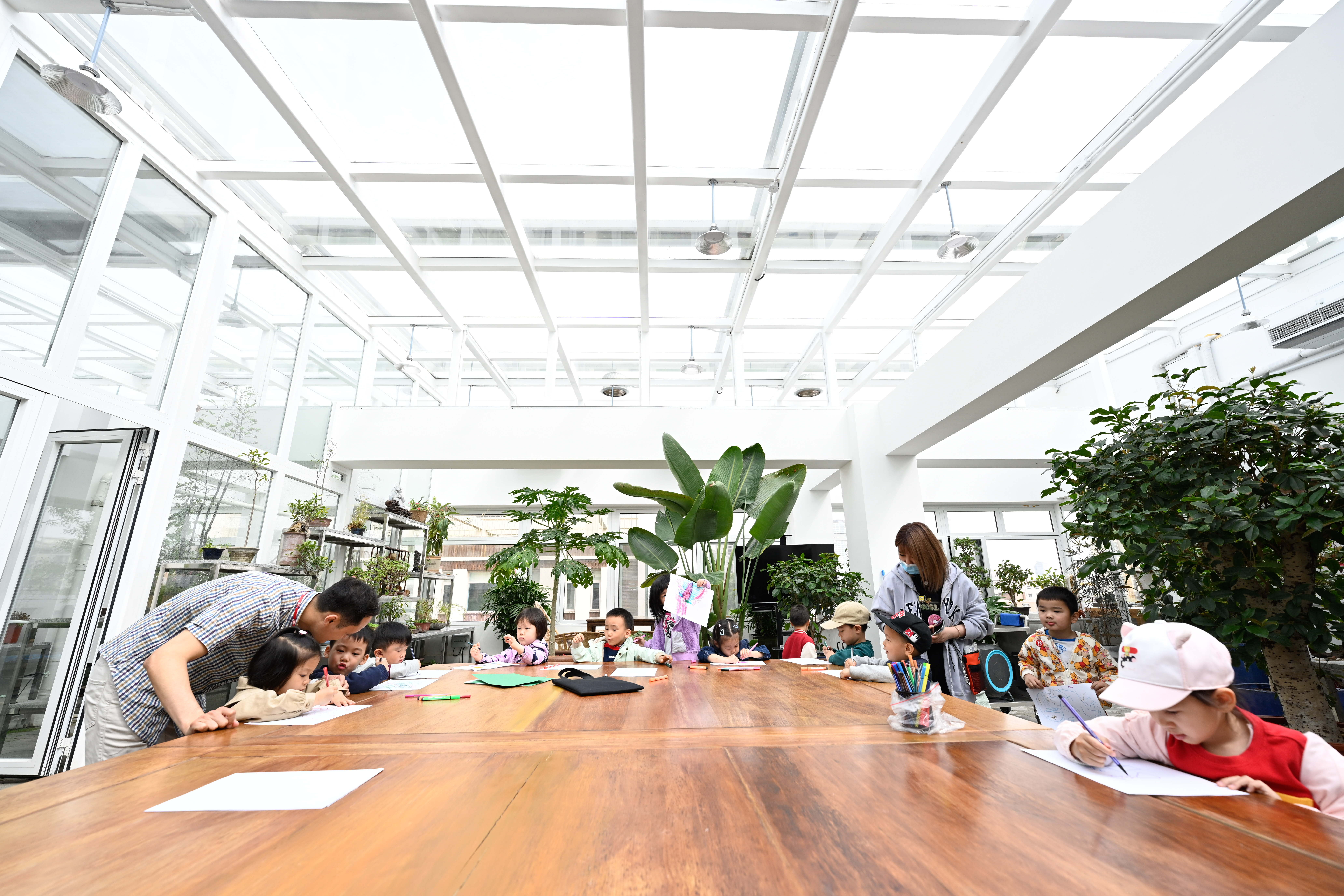 As students move into the ES, they are gradually challenged with rigorous academic work. The robust PYP framework ensures that students are learning knowledge and skills that will help them develop into future leaders. Parents are equally involved as they were at the ECC, with Parents as Learner (PAL) workshops hosted frequently on campus to help parents better understand the concepts their children are learning. As students prepare to move to Middle School at the end of Grade 5, they once again have the opportunity to see what lies ahead on their learning journeys during Bridging Day, an annual BCIS tradition. On Bridging Day, students cross the bridge separating the ES and the SS, where they are welcomed by teachers and students from the SS. They spend the whole day exploring the SS, getting to know other middle schoolers and making friends and memories.
Bridging Day helps students feel at ease with the continuation from Elementary to Middle School. Once they arrive at the SS, students receive all kinds of support in their learning. The IDEATE and IBDP programs are both academically challenging high school programs, and BCIS provides students many resources to set them up for success. In addition to attentive and caring teachers, the school counselling team helps students through any difficulty, especially navigating their applications to university. As students continue their lifelong learning, parents are also included in this important process through PALs, coffee chats and learning conferences. Students seeking further advice from other lifelong learners can reach out to our vast Alumni Network as they prepare for life after graduation.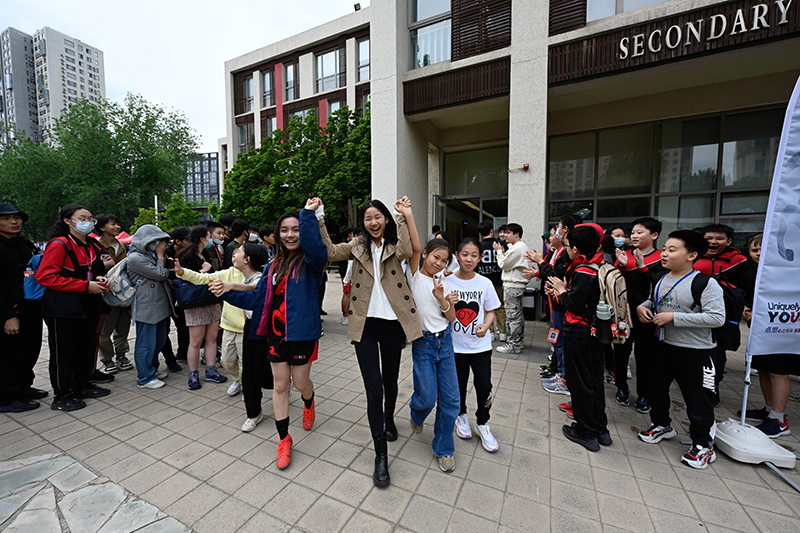 Although our Grade 12 students will soon graduate, they will still be active members of the greater BCIS community. Our Alumni Network hosts many wonderful events, reconnecting past classmates and connecting alumni with current students interested in their fields of study and work through alumni panels hosted at BCIS. In a fantastic example of student-alumni cooperation, Grade 12 student, Crystal, has been hard at work with a team of alumni to create the BCIS Alumni Portal for her IDEATE project, a web portal that will help further connect BCISers all over the world. Projects like Crystal's set the stage for lifelong learning long after students leave BCIS and will keep the amazing sense of community that the school is known for no matter what changes or challenges the future may bring.