Apr 28 2023
Meet Celina, A Collaborative Creative!
It looked like a simple student-run pop-up stall selling artistically decorated keychains. These sorts of student-led projects are not uncommon at BCIS, where learners can turn their creativity into small businesses that work for the good of all. However, for Celina, this stall was special. As a Grade 8 student who had recently transferred from public school, this activity inspired her to bring collaboration into her creative pursuits and empowered her to share her many talents with our welcoming school community. Now, as a Grade 12 student about to graduate, Celina reflects on how she became a confident collaborative creative during her time at BCIS, and the next steps on her lifelong learning journey.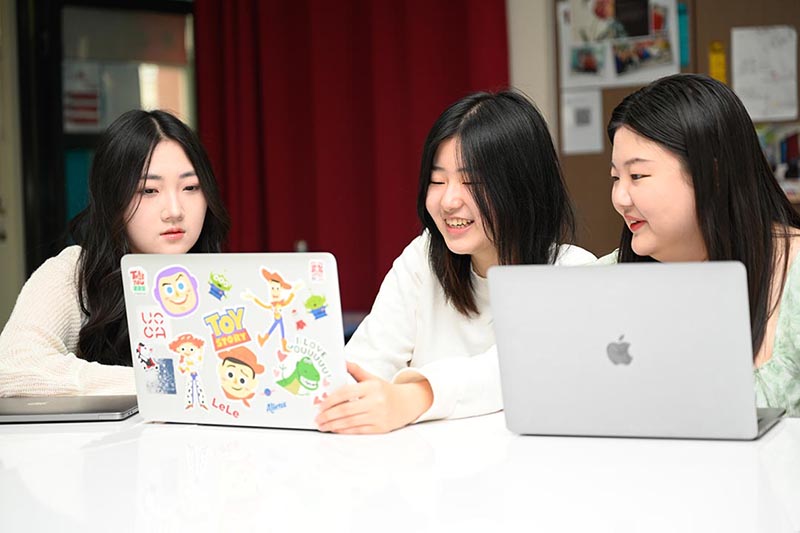 Although the learning environment of BCIS proved to be quite different from her previous school experience, Celina quickly adapted. She was impressed by the open-mindedness of teachers and classmates, and how her learning was connected to practical and professional skills like the ones she gained from working with her classmates to set up her own business stall. It was this environment that inspired her to change her thinking about her art and soon Celina would go on to lead her own projects at BCIS. Celina worked with her peers to create many exhibitions and performances that would inspire the BCIS community.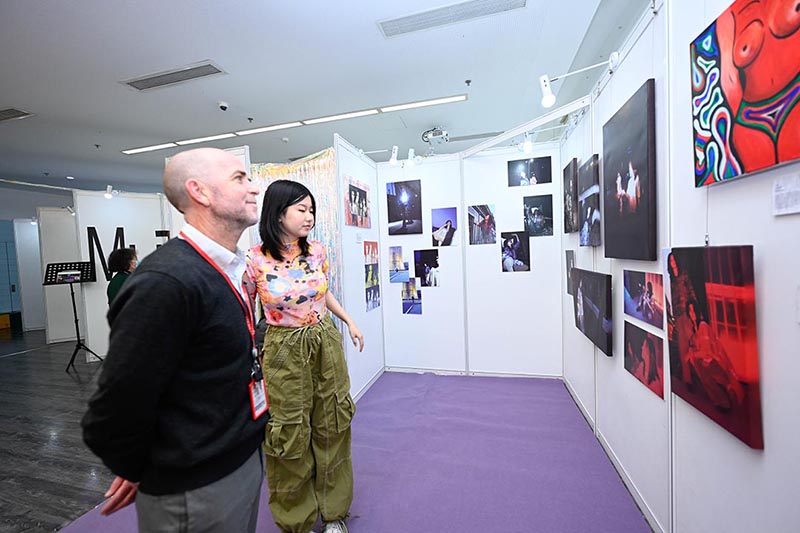 "I used to see art as a very internal process, but around Grade 9 or 10 I found that I wasn't content merely doing art on my own. I wanted to use art to work with others, and include others in my art," Celina explains. Her shifting perception of what art could be led to one of her most stunning contributions to BCIS: an art exhibition organized at the school in 2022 and inspired by her extracurricular work with people with disabilities. Curating and hosting such a massive art show required a lot of leadership from Celina as well as contributions from her peers and support from her teachers and the school. Her art teacher, Monique, helped advise her about the event, while the Secondary School leadership team helped her plan where to set up the exhibition and the Campus Management team helped with the logistics. Celina's art exhibition was a huge hit that helped her learn how to better curate and plan such a massive project and demonstrated the community collaboration for which BCIS is renowned.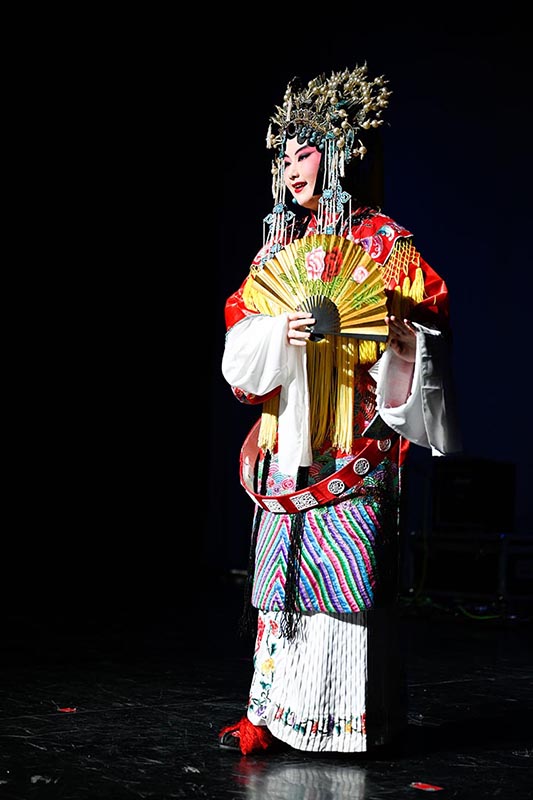 Celina's art exhibition was just one of her many creative contributions to BCIS. Traditional Peking opera has been a passion for Celina since she was young. While she started off participating in the Chinese New Year Assembly every year, she soon wanted to share her love for Peking opera and Chinese culture with more people. She began to translate many of the classic pieces she would perform into English to share with her teachers from all over the world. She even went to the Elementary School (ES) to teach the stories of Peking opera to other students. "The first time I used English to explain Peking opera it was quite a challenge, as it contains a lot of ancient Chinese language and sayings," Celina states. "However, afterwards I found out that the teachers and younger students could understand the deeper meaning and culture of these stories." Challenging herself to explain Peking opera to others inspired Celina to continue to share her passion with the community and helped other BCISers gain a deeper understanding of an important aspect of Chinese history and culture.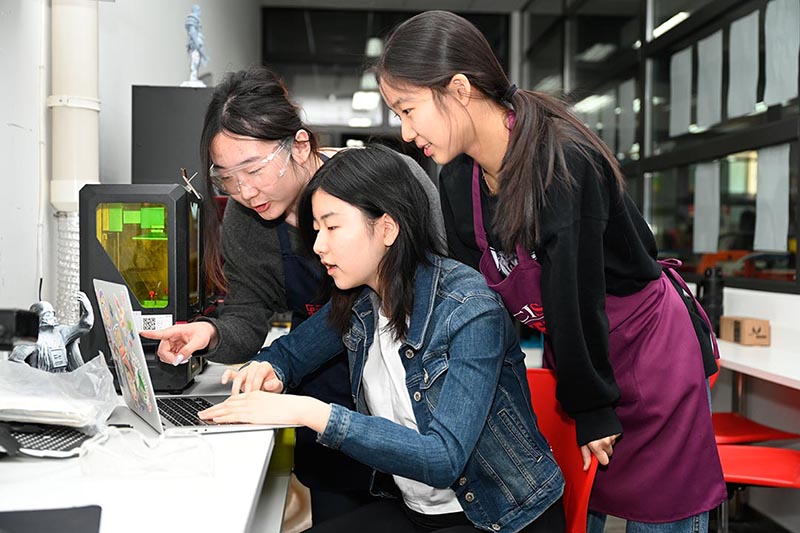 Her contributions to the BCIS community through art and performance, along with her impressive academic work ensured Celina received offers from outstanding universities. She was thankful for all the successful applications she submitted, and after some deliberation, finally chose Wellesley College, a private, nonprofit liberal arts college for women located in Massachusetts, USA, with a long list of notable alumni including Madeleine Albright and Hillary Clinton. In addition to excellent academics, the flexibility of the liberal arts education itself was a big draw for Celina, who felt being able to choose from a vast number of subject areas at Wellesley was similar to the blend of performance, art and academics she cherished at BCIS, allowing her to continue her pursuit of all of her passions.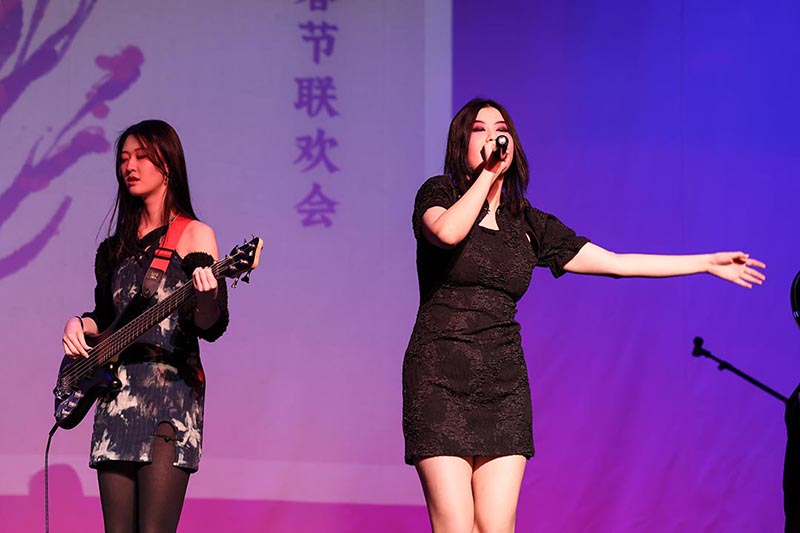 For Celina, Wellesley College will be the best fit school where she will continue to inspire others through performance and grow through learning. She has always been an active changemaker at BCIS, and she will continue to share her passions through her work with others in her new community. BCIS congratulates Celina and all our Grade 12 students on their university acceptances. We thank you for all your contributions to our school and community, and welcome you into BCIS Alumni Network – we can't wait to see what you accomplish next!