May 12 2023
The Best Way to Spend Spring in the City
What's the best way to celebrate the wonderful spring season? Enjoying a cold ice cream in the shade on a hot day? Getting together with friends and playing games together outside? Travelling to new places and making new memories? All of these are excellent options to enjoy the bright and sunny Beijing spring, and at this year's Spring in the City, you could experience all of them on BCIS Main Campus!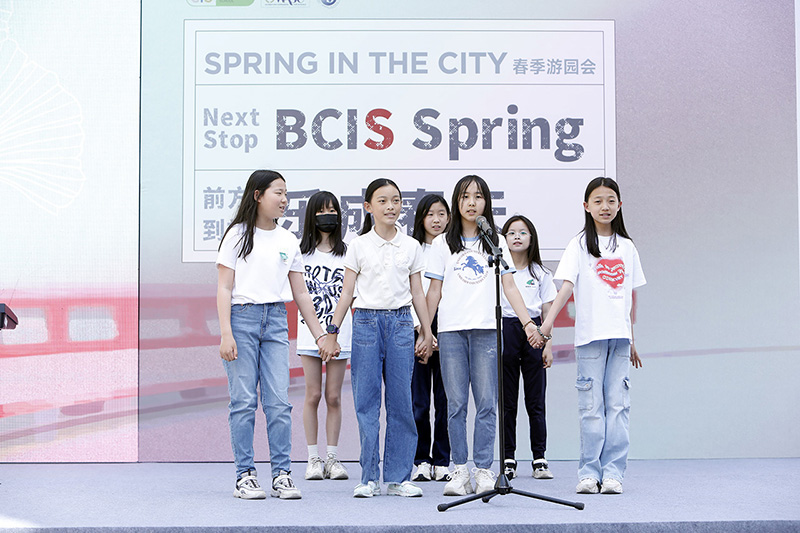 On May 7th, over 4000 people flooded into the BCIS campus like a wave from the ocean to celebrate a unique spring. They surfed around stalls to browse through a great variety of wares, warmly bantered over delicious lunches bought from vendors, cooled off with refreshing beverages and ice cream, laughed hard playing all sorts of fantastic games organized by grade level teachers and students, and created an amazing community atmosphere at the school. The once-familiar campus looked more like the picturesque destination of a spring outing, and thanks to co-branding from Swiss National Tourism, visitors could take a quick spring trip around campus on the BCIS Express.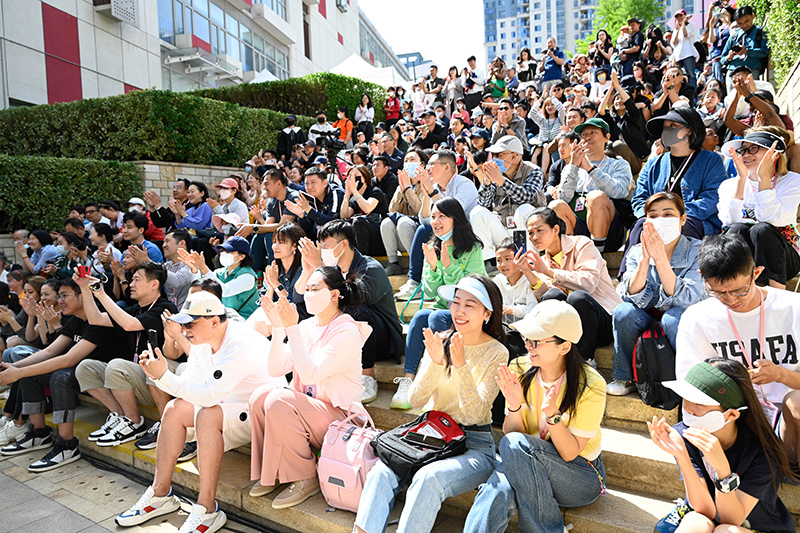 After getting their tickets at the huge BCIS-red train, guests could leisurely visit any of the exciting stations on the Unique line. The first stop included charity retail with many amazing crafts and handmade goods, including several booths run by our talented students. Once their shopping bags were full, visitors could fill their spirits by stopping by the stage in the Sunken Plaza, with students ranging from ECC and ES musicians to SS rock bands performing with great éclat. The live music was a huge hit, with large crowds packing the steps of the Sunken Plaza and performers taking a bow to raucous rounds of applause. After all the excitement of the first stops, it was time for a short rest in the shade before stopping at the food and drink area to refuel for the next leg of the journey. Food vendors sold everything from burgers to spicy noodles, providing flavor for any pallate, while cold drink and ice cream stands were popular in the sunny weather.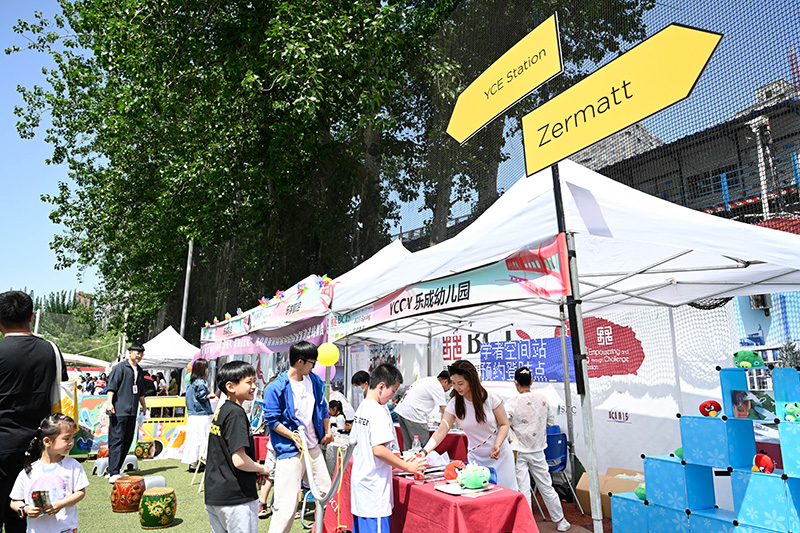 Platinum and Golden sponsor booths were the next destination, where you could do everything from booking a trip to Switzerland to getting a haircut. These booths drew crowds eager to explore all that Spring in the City had to offer. Finally, the most popular stops with BCIS students had to be the grade level activities and big inflatable games that they could play using City Coins. Splashing in boats and jumping around the bounce house created some unforgettable memories for young BCISers. This area included several more student-run booths, all promoting good causes like Unlock, a group that works with students with Autism, and Horses Offering People Enrichment (HOPE) – an organization that assists individuals through equine-assisted activities and therapies.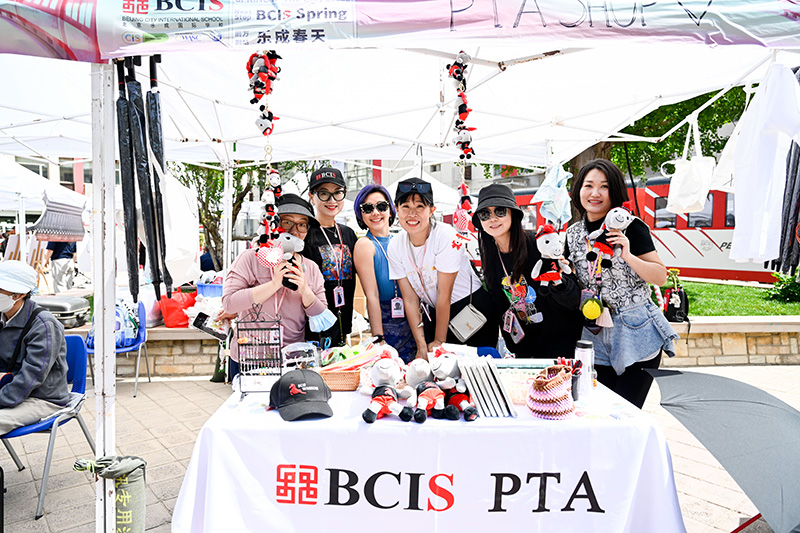 If the trip on the BCIS Express wasn't enough springtime fun already, this year's Spring in the City also included a raffle draw, with lucky winners taking home some fantastic prizes! Plus, guests who had already tried a bit of everything could relax and enjoy the beautiful spring air, sitting and chatting with friends new and old. Verily, it was this community atmosphere that made Spring in the City an event to be remembered. All the music, games, food and fun were enlivened by the bright BCIS spirit that every attendee brought along with them. A huge thanks to everyone whose hard work made this year's Spring in the City such a spectacular event! Community spirit is the core of the BCIS experience, so be sure to join us at our next event to experience it for yourself!