Sep 01 2023
Welcome to BCIS New School Year
Phil Clark
The start of every new school year is filled with a sense of anticipation and, when BCIS opened the gates for the start of the 2023-2024 year, the excitement was palpable.

On the first day, as new and returning families, students and parents entered campus, they were greeted by smiling security staff, principals, teachers and our ever-friendly school mascot, Le Le. Refreshed after a long summer break, our learning community members were eager to see what had changed during the vacation and what new challenges and opportunities lie ahead.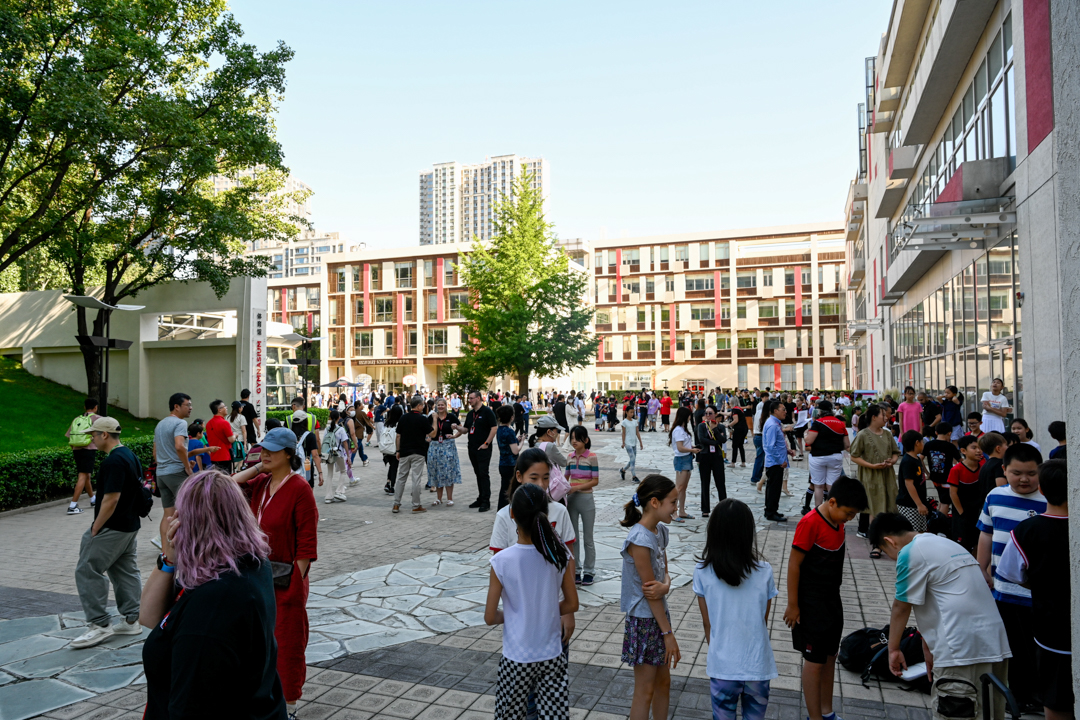 Excited chatter could be heard all the way along the tree-lined street as students and parents approached the school gate, exchanging hugs and high-fives as friends and community members reconnected, swapping summer holiday stories and pausing to take photos to share with family and friends. The renowned BCIS community spirit was as vibrant as ever!
Full of curiosity, elementary school students were eager to meet their new teachers, check out their new homerooms, catch up with old friends and welcome newcomers to their class. The Xperience BCIS Summer Camp had fully prepared these newcomers for the first day of their new school and they were excited to make new friends. Secondary School students headed directly to the Sunken Plaza for a welcome assembly where they were treated to an enthusiastic musical performance from one of the student bands. This high-energy opening was indicative of the upbeat tone of the welcome messages from school leaders, teachers, and inspiring messages from Student Council leaders.
Secondary Principal, Natalie, reflected on the teacher orientation program that had occurred in the week preceding the start of school, with all teachers committed to providing the highest quality of learning and teaching through personalization, collaboration and leadership, students can look forward to increased empowerment and involvement in authentic student-led community activities within and beyond the curriculum. Director of Athletics and Activities, Darren, invited all students to find their passion and actively participate in the wide range of extra-curricular activities on offer.
Meanwhile, at the Early Childhood Center (ECC) our youngest students were transitioning back into the kindergarten routine after their vacation. The caring ECC teachers, mindful that this requires a longer period of adjustment, adorned their classrooms with images and elements beloved by the children and created a magical garden full of lush greenery, flowers, and fairy-tale elf houses, that enticed the children to enter, explore and discover.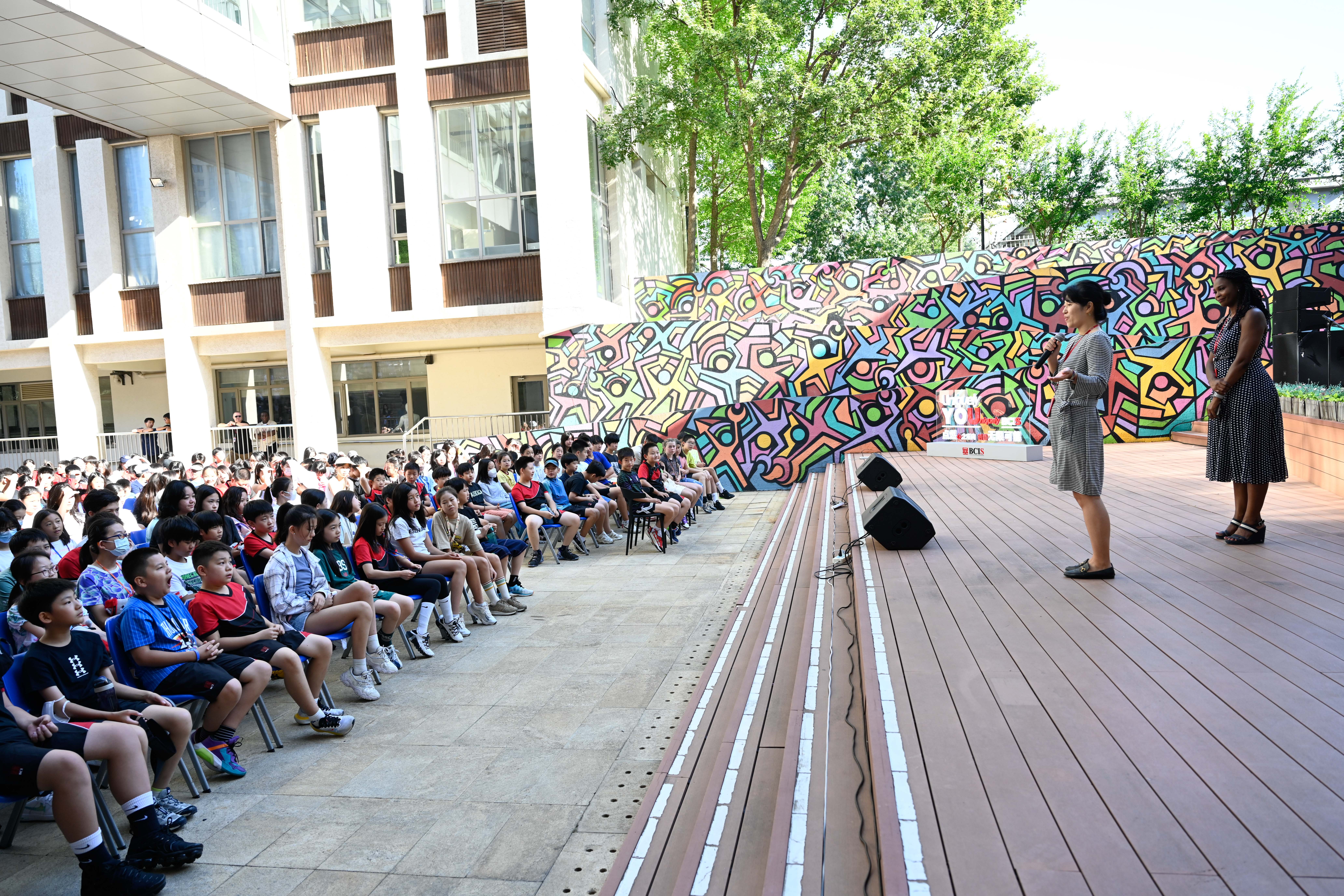 "This creates a sense of belonging," emphasized ECC Principal Jackie as she explained the additional care necessary for these youngsters. On the first day of school, as the children and parents stepped through the ECC gates and saw Jackie and the teachers eagerly waving and greeting them, they discovered another "warm home" awaiting them.
As the next phase of the campus development masterplan, BCIS has unveiled some exciting campus renovations. One of the most actively used places, the gymnasium's locker roomshave undergone a comprehensive upgrade and are now being enjoyed by all students. Significant upgrades to the swimming pool also bring a breath of fresh air to this much-loved facility. However, the most thrilling change is undoubtedly the new Secondary School cafeteria that has been transformed into a brighter, more luxurious, multipurpose venue for a variety of community uses.
With compassion and empowerment central to BCIS' mission, the new Secondary School cafeteria not only caters to diverse dietary needs, offering a wider range of dining options, but now includes comfortable, multifunctional activity spaces with display equipment, making it a popular venue for community communication and sharing activities. The wide-ranging needs of various community stakeholders were carefully considered in the design and construction process of the new cafeteria. It provides students and teachers with spaces beyond the classroom for project research, presentations, and discussions, and also serves as an multipurpose venue for parent-teacher meetings, parent learning workshops, and much more. In the future, BCIS envisions welcoming more learning and collaborative partners to share high-quality products and advanced technology, to further inspire creativity and nurture innovation for our students and teachers.

While this exciting cafeteria development supplements the Elementary School LeLe Learning Space that was opened for community use on Main Campus last year, the ECC has always adhered to the philosophy of "collaborative education partnership between home and school". The ECC's "open campus policy" for parents will continue in the new school year. The new parent-teacher communication room will provide more opportunities for parents and teachers to communicate before and after classes, enhancing the necessary support for our youngest community members.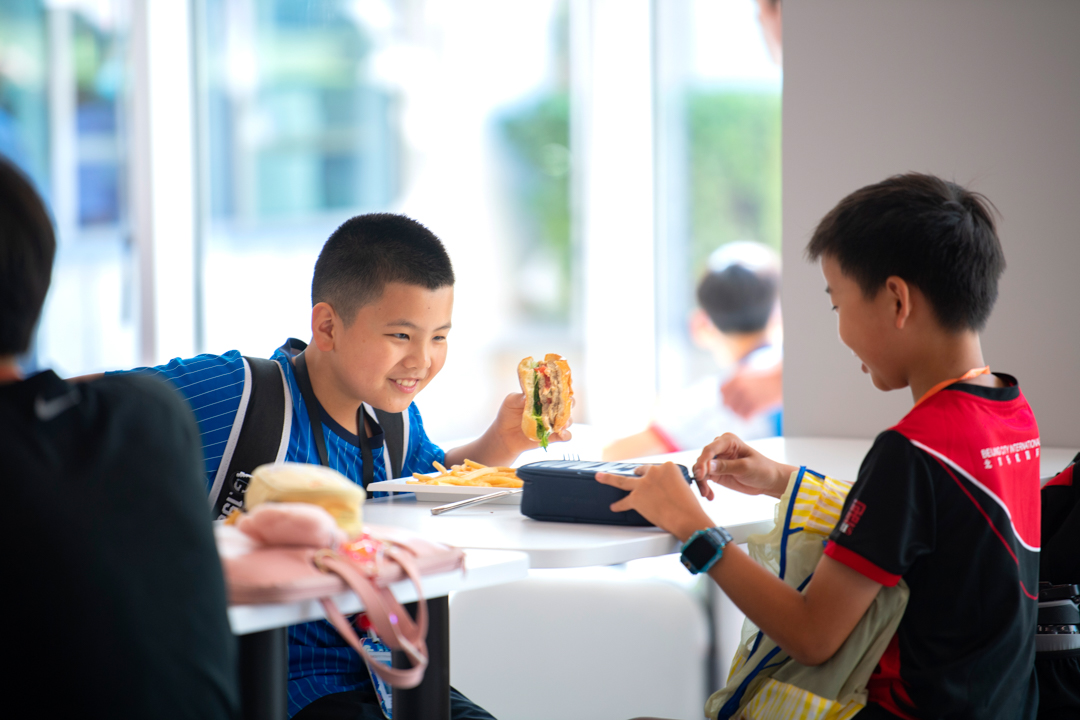 Head of School, Tom's community address was passionate and inspiring. Welcoming over 200 new members, including new teachers, and commending their exceptionally smooth transition, Tom recalled, "Throughout the summer, we've been diligently preparing, since the end of the previous academic year, renovating the campus and providing training for teachers. Seeing our community members so delighted by the new developments on the first day of school is truly gratifying."
Every year, BCIS graduating classes achieve impressive results in their International Baccalaureate (IB) Diploma Programme (DP) examinations, consistently performing above the global average, and BCIS Class of 2023 graduates were no exception. This year's IB exams returned to pre-pandemic standards, with the global average score dropping to 30.24 and the number of students achieving a perfect score of 45 dropping significantly. Against this backdrop, BCIS Class of 2023 graduates continued the tradition of outperforming global standards in terms of average scores and diploma pass rates: the highest score achieved was 43 points, 17% of students scored over 40 points, and 27% of students scored over 38 points. BCIS is strongly rooted in China and 70% of our DP students graduated with bilingual diplomas,  a testament to  the school' s emphasis on Chinese language and culture. However, it's not just the numbers that we pride ourselves on, it's the personalized learning experience that enables each community member to find their unique learning style, helping them successfully enter their ideal university and pursue their passion in the academic field of their choice.

This year we look forward to students actively engaging in rich learning experiences without the hinderance of pandemic restrictions. The community can take advantage of our open campus and fully utilize the new environments and facilities, immersing themselves in activities that encourage deep exploration. "This year, we will continue and further focus on our mission of providing high-quality education through challenge, empowerment, inspiration, and compassion".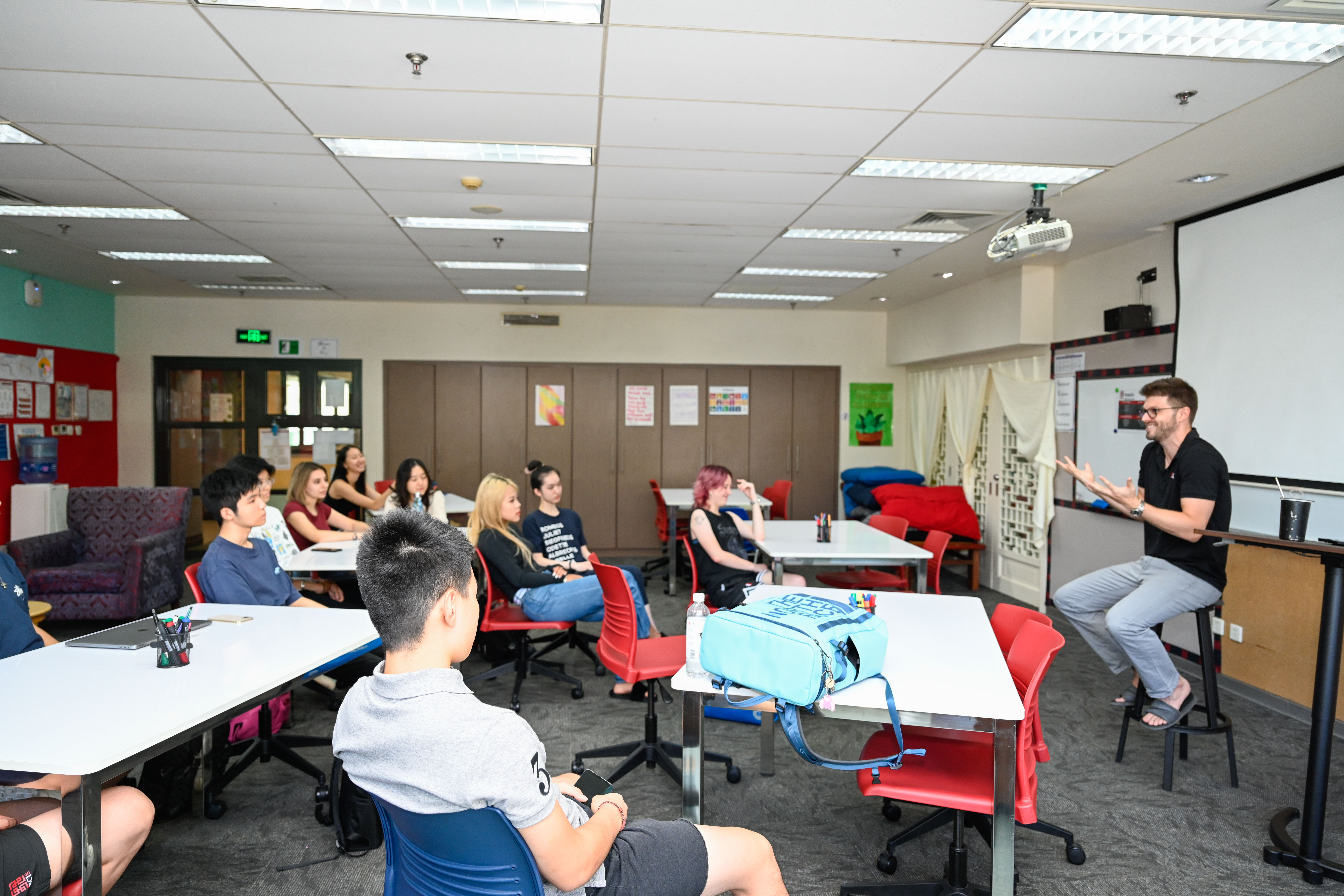 Tom explained, "In the past, our students excelled not only in sports, arts, music, and drama but also in subjects like math, science, design, and technology. We will continue to enhance the educational experiences in these outstanding disciplines, which are central to BCIS' values."
In the ongoing 2023/24 academic year, we look forward to witnessing more moments of growth for every member of our community. We invite you to stay connected and look out for more exciting news in the coming months, discovering for yourself how "high-quality education" is practiced and flourishes within the BCIS community.