Jul 22 2022
How Can Your Child Learn Through Play?
Grady Singleton
Like any journey, the first steps on the path of education are some of the most important. In the early years, children are growing and developing rapidly, and constantly processing new information about the world around them. What sort of learning environment helps young students start their educational expedition on the right path? The BCIS Early Childhood Center (ECC) provides early years learners a perfect environment, complete with a model methodology and an exceptional teaching team, to support them during this critical time of growth.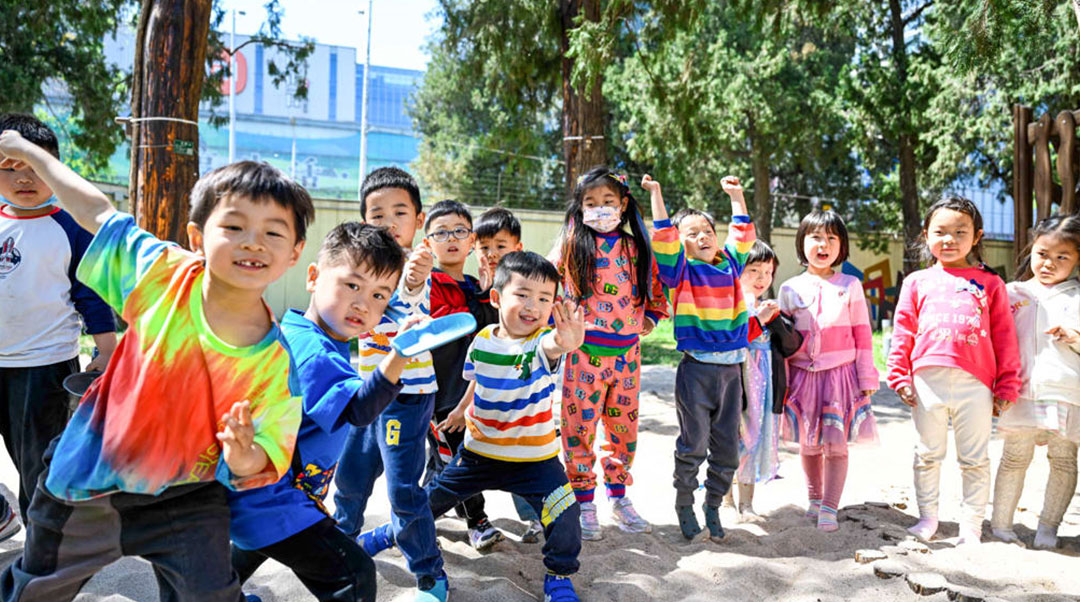 If you are interested in learning more about the importance of early years learning for your child, and want to learn more about the ECC, join us via livestream on our official WeChat channel on Thursday, July 28th from 8:00-9:00 pm for an in-depth conversation about learning at the ECC. A collaboration with JingKids, the event will feature some of our current teachers and parents answering your questions about early years learning at the ECC. We look forward to seeing you there!
The importance of a strong learning foundation in the early years cannot be overstated. One of our talented teachers, Cathy, explains how the ECC prepares early years students for future success by focusing on the skills they will continue developing throughout their lives. Our ECC teachers focus on the approaches to learning (ATL) skills, to ensure students develop the skills that will help them grow along their learning journey. Including communication, research, social, self-management and thinking skills, this ATL strategy provides students with foundations to explore, work with others, work on their own, think critically, and reflect and build relationships. How do students achieve such skills at a young age? The ECC uses an investigative play-based inquiry methodology to empower students to gain skills naturally, through fun topics that excite and inspire them. What is fun and fascinating for young learners also helps them develop abilities that will help them succeed later in life.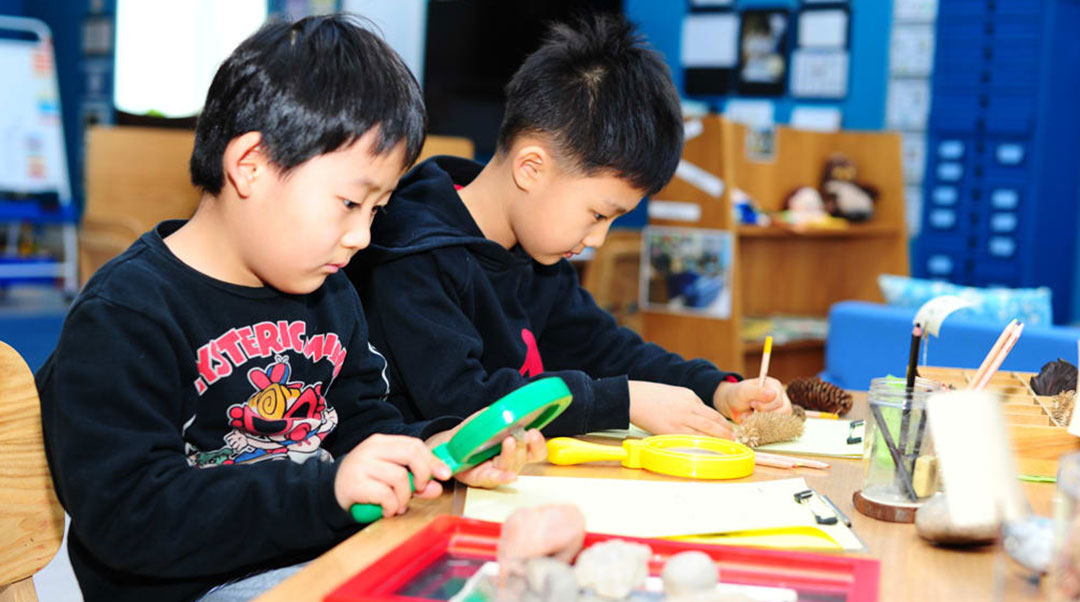 While research shows that child-initiated play is critical to development in the early years, it is also important to have a great teaching team to support, scaffold, and reflect on play-based learning with students and parents. At the ECC, each class has multiple teachers, along with floating teachers who work with multiple classrooms to create a constructive and bilingual environment for students to learn and grow in. Teachers work hard with students to create personalized Statements of Intent (SOIs) for students, which gives parents a look at their child's development progress, and how students can continue to develop. Teachers reflect on learning with students and personalize activities to help their class continue to grow. This allows our outstanding teachers to build strong relationships with their students, something Cathy says is critically important to ensuring high quality learning and teaching at the ECC.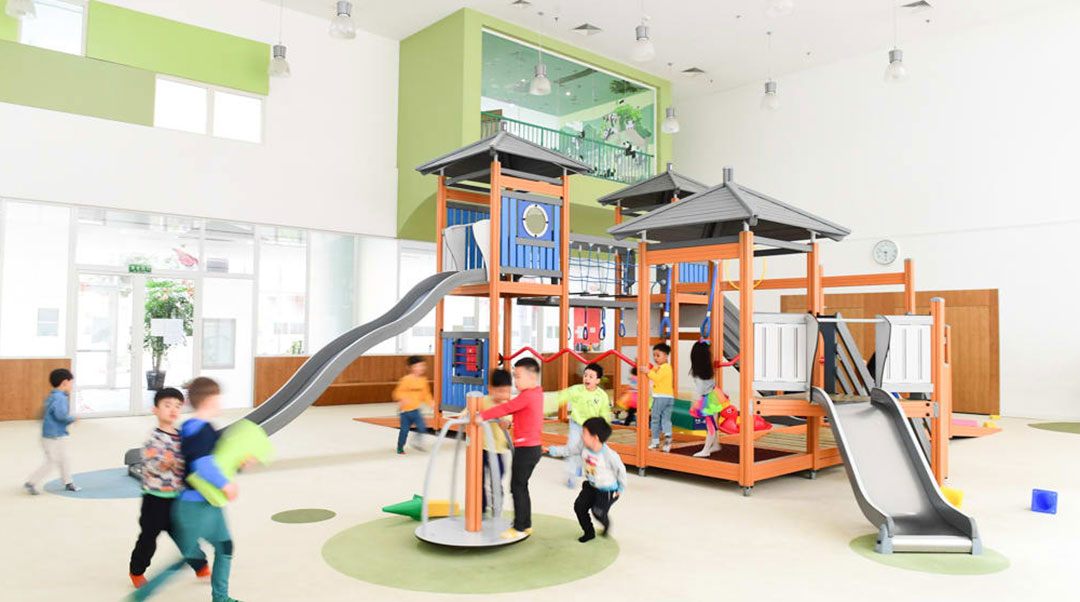 In addition to our wonderful teachers, early years students gain so much from the environment around them. At the ECC, every inch of the building and outdoor space is designed with play and learning in mind. Open classrooms and spaces encourage students to play and grow together, and facilities like the music room, art room, gym and rooftop garden give students prime facilities to have fun while developing their skills. These spaces can be multipurpose: activities like gardening on the roof can make for fun scientific studies, while scavenger hunts on the roof can make for intriguing investigations.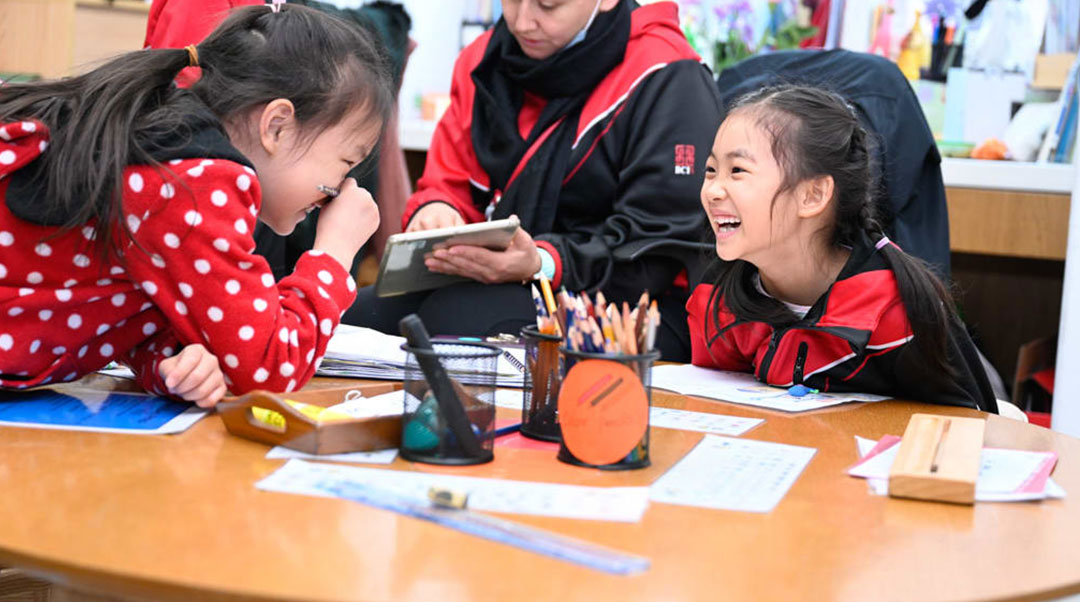 As demonstrated at the ECC, teaching methods, teachers, and environment are all important for development in the early years. BCIS ECC offers an excellent blend of play-based learning personalized to student interests and needs that helps them develop skills that prepare them for their future learning journeys. The learning that takes place at the ECC also involves parents. Cathy describes one of the many ways parents are involved in their child's learning, explaining "We highly value children's interests and developing these interests. Part of finding these interests comes from talking with and observing students, but another part comes from our parents." Once teachers get feedback from parents and students, they tailor activities to better suit the students' interests. Developing student passions and building relationships between teachers, students, and parents helps create a wonderful place for young children to learn here at the BCIS ECC!
Join us via livestream on our official WeChat channel on Thursday, July 28th from 8:00-9:00 pm for an in-depth conversation about learning at the ECC.