Dec 17 2021
SETTING THE STAGE FOR STUDENT SUCCESS
Grady Singleton
Confidence is one of the most important traits we can possess, but where can young students learn and develop their self-confidence? Sara, BCIS's very own drama teacher in the Secondary School, has the answer to this important educational question:
"When I first started at BCIS, I had a student in Grade 9. When she joined my class, her English was very limited, and that made her have very low self-esteem and self-confidence in school in general, because she really struggled to communicate with people. So, I tried to include her in everything, and give her that push outside of her comfort zone to try speaking English. It's so important that we have a safe environment to do that. This student in particular really came out of her shell and became more confident speaking English. She even performed at the Shorts Festival, which was a really big deal for her. At the beginning of the year, she really didn't want to speak in front of the class at all, and then, when she performed in front of everybody, her teachers and everyone were so shocked at how confident she could be on stage, and how well she could communicate."
Success stories like this one are common at BCIS. For many of our students, performing arts is an excellent way to sharpen their talents and gain self-confidence. This confidence is just one of the many benefits classes like drama and music provide our students. The wonderful teachers at BCIS bring diverse and unique approaches that give students a special opportunity to act out their dreams. This experience gives students skills that they can transfer to the rest of their learning, as well as their lives outside school.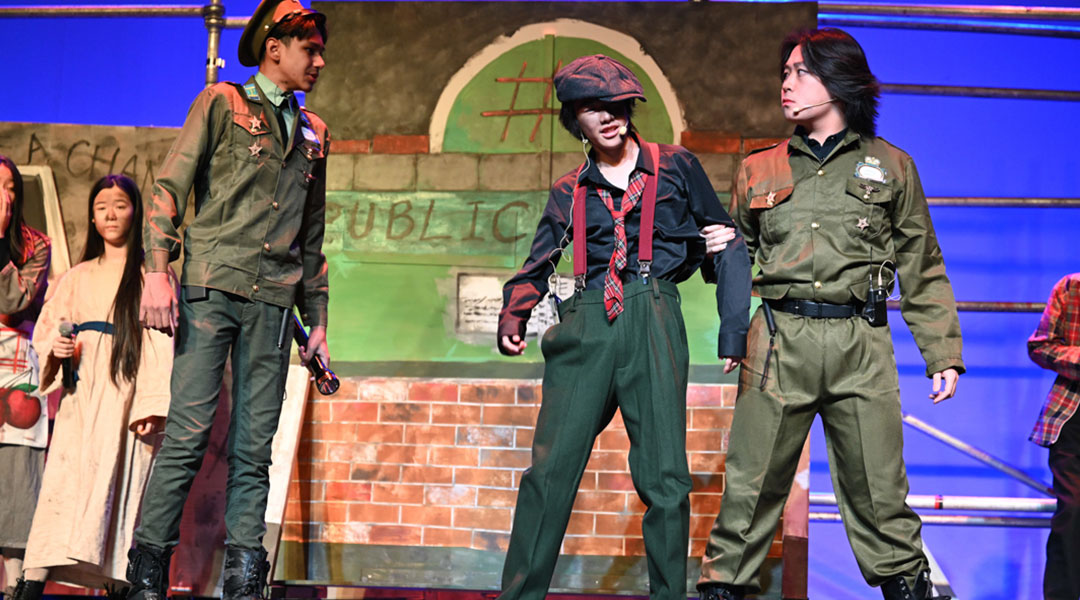 At BCIS, students begin to explore performance early in their educational journeys. At the ECC, young learners begin to practice their artistic expression through play-based learning. What feels like play to students: sock-puppet acting, musical instruments, and more, are actually activities to improve critical communication skills for the children. This play-based approach gives young students a solid foundation of confident communication to take with them as they continue learning.
As students move to the ES, they have even more opportunities to explore different performance arts. Subjects such as music are interlinked with our inquiry-based approach, which emphasizes student choice and voice. Our ES Music Teacher, Grant, explains how he incorporates such inquiry, stating, "One of the ways we do this is a mixture of direct instruction, and students inquiring with both instruments we have in the classrooms, and singing techniques and performance techniques as well." These many fantastic opportunities allow students to take charge of their own learning, choosing instruments and sounds to express themselves and their interests. In this way, students continue to learn, while finding their favorite ways to perform and share their experience with others.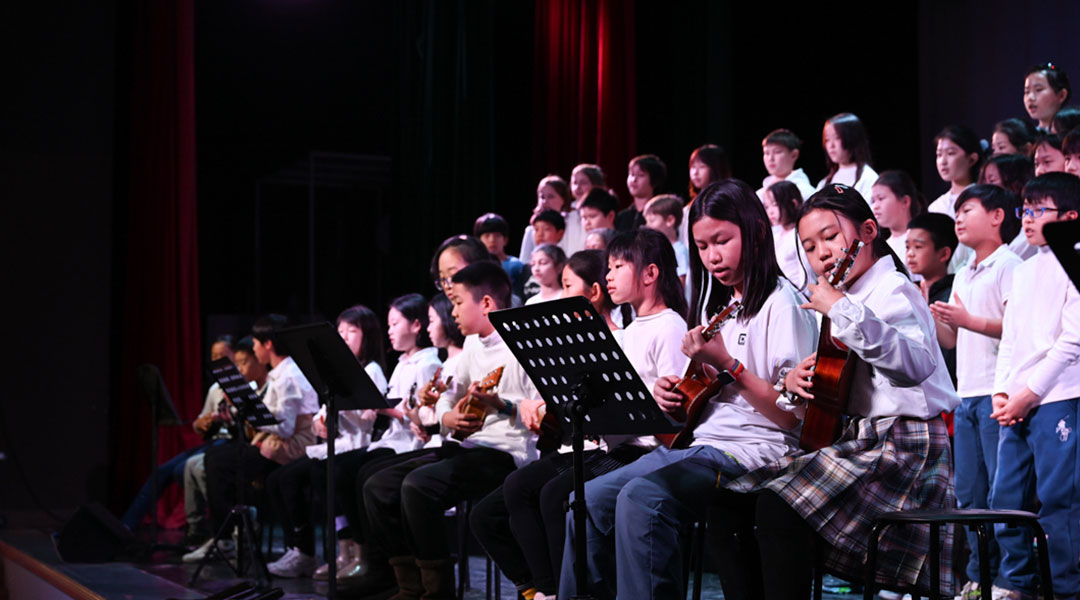 The diversity of learning opportunities continues to grow when learners reach the Secondary School. When students enter the middle school in Grade 6, they take classes in three different types of arts: music, visual art, and drama. However, as the students discover their talents and interests, they can choose two of the three to pursue at a deeper level. Once students reach Grade 9, they can pick their favorite form of art to study for an entire year, at an advanced level. Choosing to focus on a single area of study in the arts does not limit students at BCIS as they have numerous opportunities to continue exploring creativity and refining their expressive skills through Enrichment Activities. This fantastic approach lets students find their favorite form of artistic expression, without limiting their autonomy of choice in the direction of their learning.
The depth of study BCIS students undertake in their art program of choice allows them to create and direct some truly amazing performances. For example, the drama students in our Secondary School recently debuted their productions at our annual "Shorts Festival". For the Shorts Festival, students were tasked with coming up with a brief 10-minute play, where they managed all the writing, production, and design. Although this challenged our drama students on many levels of the playwriting process, their hard work was appreciated by the many BCISers who showed up to see their lovely shorts!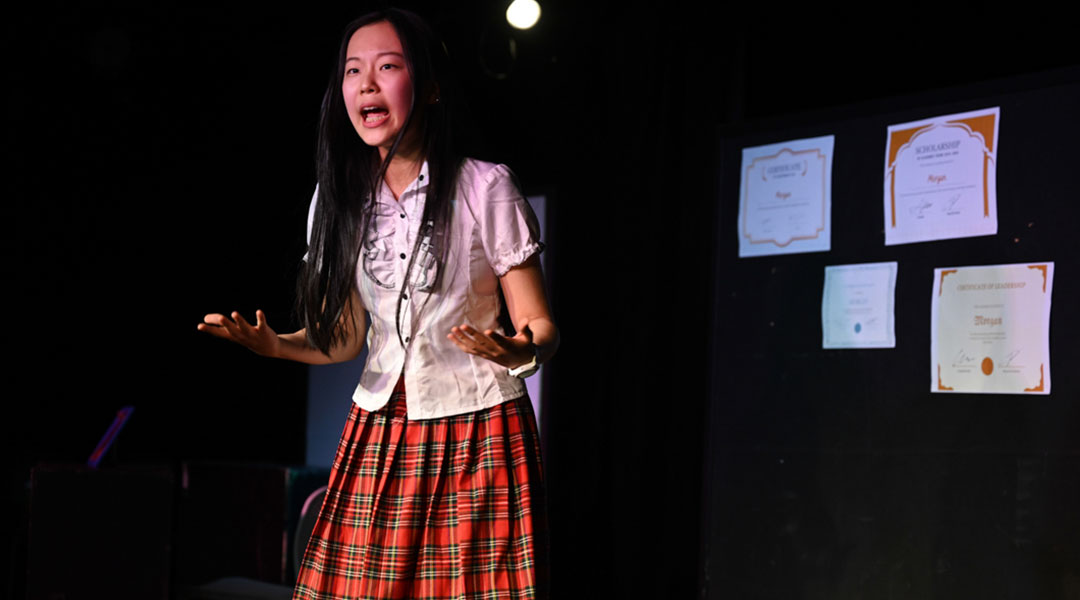 Activities such as the Shorts Festival give our students the chance to lead activities that impact the community. They also give students valuable skills that they can take with them throughout their lives. Our SS Drama Teacher, Sara, explains how confidence is one of the most important traits students learn in drama, saying, "I think the most important benefit is just building of their self-confidence. We get a lot of students who are shy. We really try to nurture them and build up their confidence through all of our class activities and projects they do." This confidence was evident on the stage during the Shorts Festival and shows up as students take other classes and participate in other activities as well.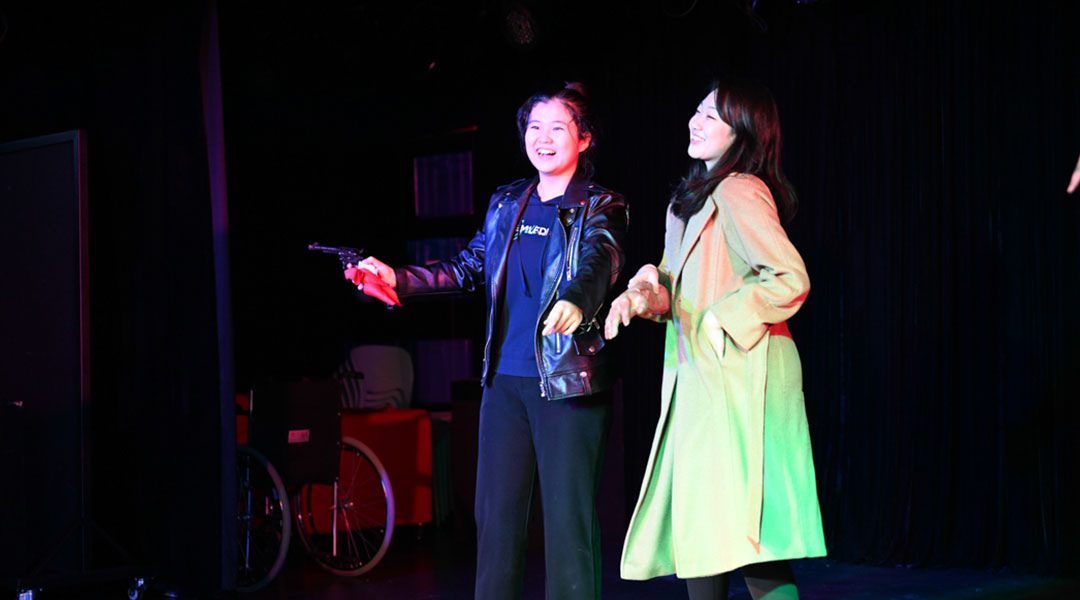 Sara and the drama teachers also work on valuable communication skills. Acting requires students to have a good command of speech, while also using nonverbal cues such as body language and facial expressions to convey their feelings and stories to the audience. Such techniques are important off the stage and help students long after the final curtain calls of their high school plays. BCIS art students have the confidence and the tools to work with others in a variety of contexts.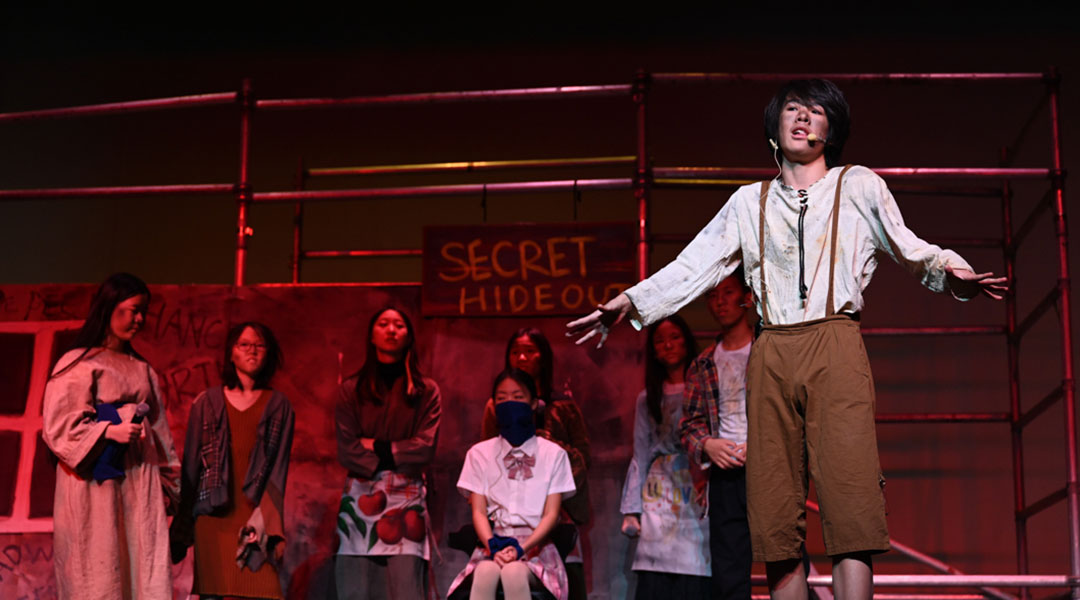 Drama is not the only subject that helps our students develop their talents and skills. Students who choose music gain similar boosts in self-confidence and communication through their concerts and performances. Teamwork as a whole band is also important in music. "One of the biggest areas is the idea of collaboration. Everyone has to collaborate in music, and that's a life skill that students will need both at university and in the workplace," says our SS Music Teacher, Dominic. No matter what form of art BCIS students choose to pursue, they will be set up to succeed with the vital skills they gain through performance.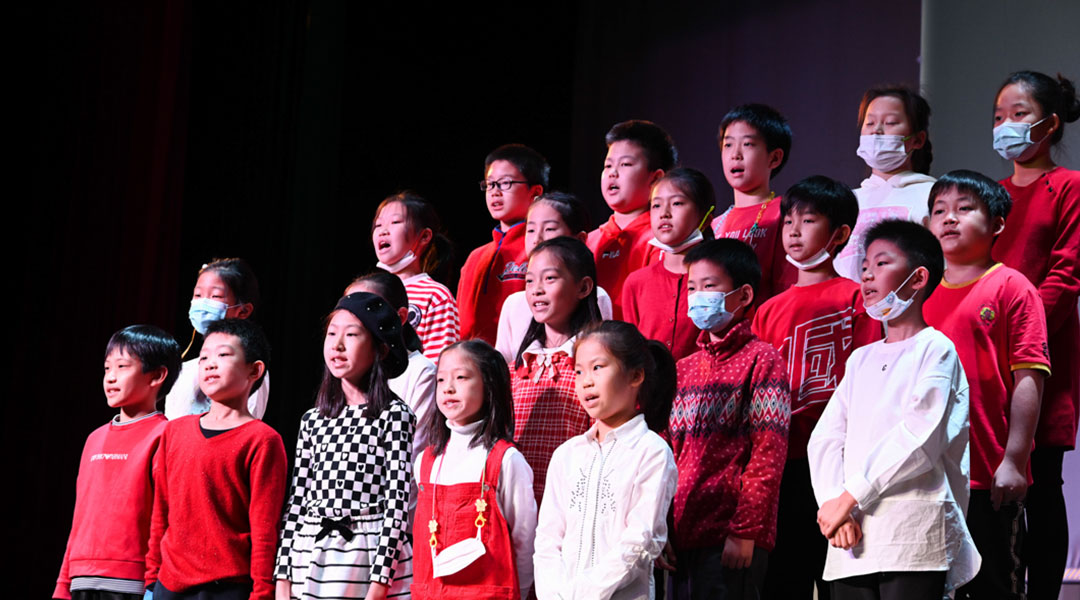 Confidence, communication, collaboration. These are three invaluable traits that students of the performing arts at BCIS will take with them regardless of what they decide to pursue in life. The lessons learners experience in classes like music and drama stick with students and inspire them in their daily lives. As our Middle School Music Teacher, Randy, says, "These lessons and collaborations often instigate passions for students that lead them to become lifelong learners." This is one of the many ways BCIS sets the stage for student success, in school and in life!