Dec 03 2021
BUSINESS BOOMS AT BCIS
Grady Singleton
Understanding business is an important part of everyday life. However, the ins and outs of business are often neglected in schools or relegated to after-school activities. Here at BCIS, we provide both curricular and extracurricular approaches to teach students the important skills needed in the professional world and give them many hands-on opportunities to gain practical business experience. The projects and activities offered at BCIS empower our students to explore entrepreneurship and inspire them to create their own companies that positively impact the world!
Early Entrepreneurs in the ES
On a chilly November day, the hallways of BCIS were full of little shops, with students buzzing about from one stand to the next browsing the myriad of items for sale. However, these were no ordinary stores. In fact, they were all run by our very own Grade 5 students. From carnival games to plants, from arts and crafts to toys, our students came up with creative and sustainable ideas for their shops for the rest of our community to enjoy!

This business fair was the result of a month-long project that all Grade 5 students participated in. First, the students had to form groups and strategize about the type of business they would make. Many groups looked to past examples of successful student-run businesses, such as games with prizes. One student, Jeffery, explained his group's inspiration for their "Lucky Box" project, stating, "I am a long-lasting BCIS student, because I started here in nursery. I had always seen the Grade 5 business competition, and it made me very passionate about economics. Seeing the projects from the last two years inspired our project this year." Once they formed a business plan, the groups then had to go in front of a panel made up of teachers and other school leaders to present their project.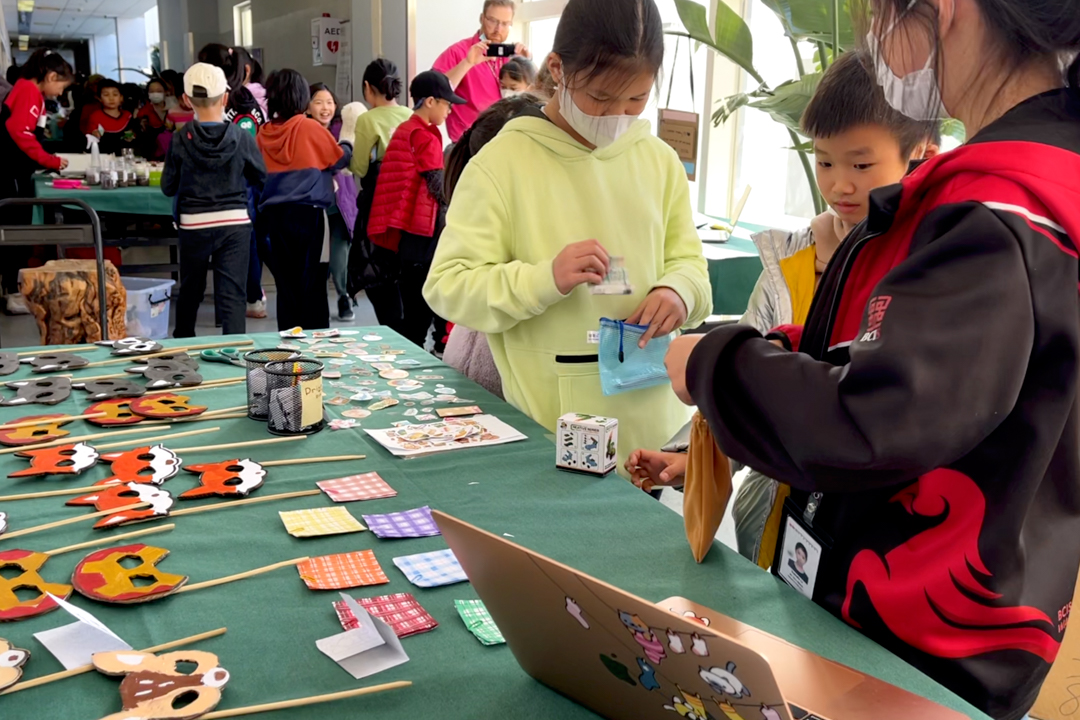 Effective communication was the key for groups when pitching their businesses. The panels worked like real-life board rooms, with teachers asking students how they planned to budget their businesses and giving constructive feedback to the groups. Students then revised their projects based on the feedback and began constructing their businesses.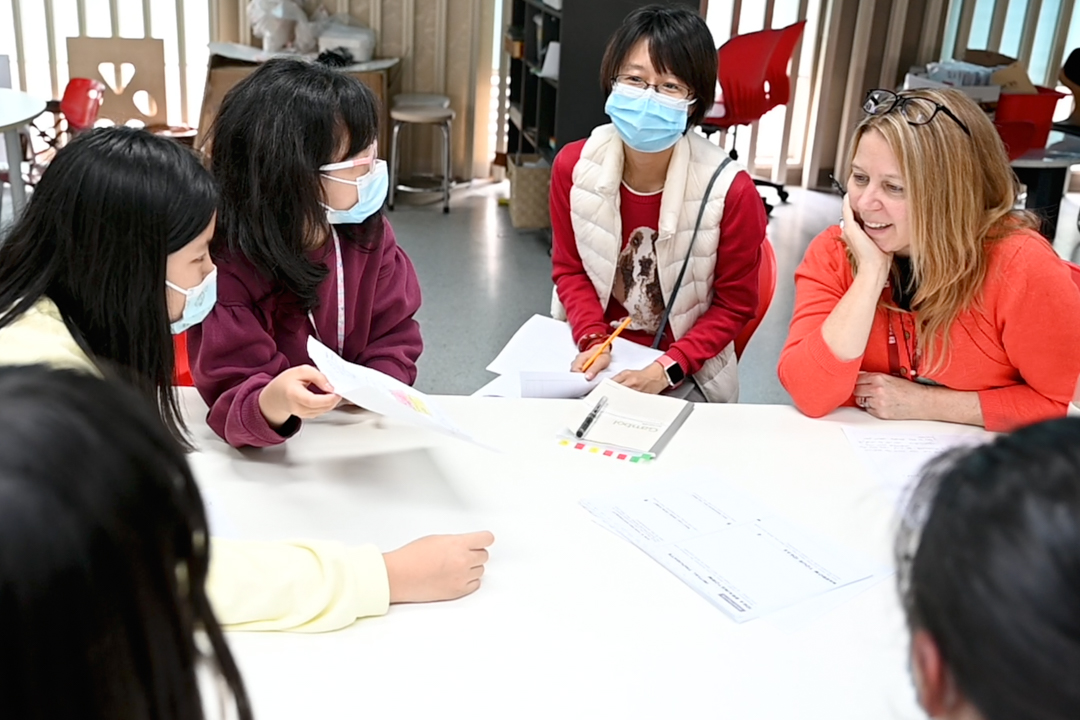 Over the next two weeks, students visited our wonderful BCIS MakerSpace, using the sustainable materials there to create games and products that would serve as their business items. Groups had to use their creativity and technical skills to assemble their products and manage their time wisely to prepare for the final business expo. "We had a lot of fun!" commented Rose and Nicky, two students whose project "Lucky Hoops" involved many sustainably hand-crafted prizes for students to win. They enjoyed their time in MakerSpace creating their project, as well as being able to use their crafts to donate 40% of their profits to the Chunhui Children's Foundation.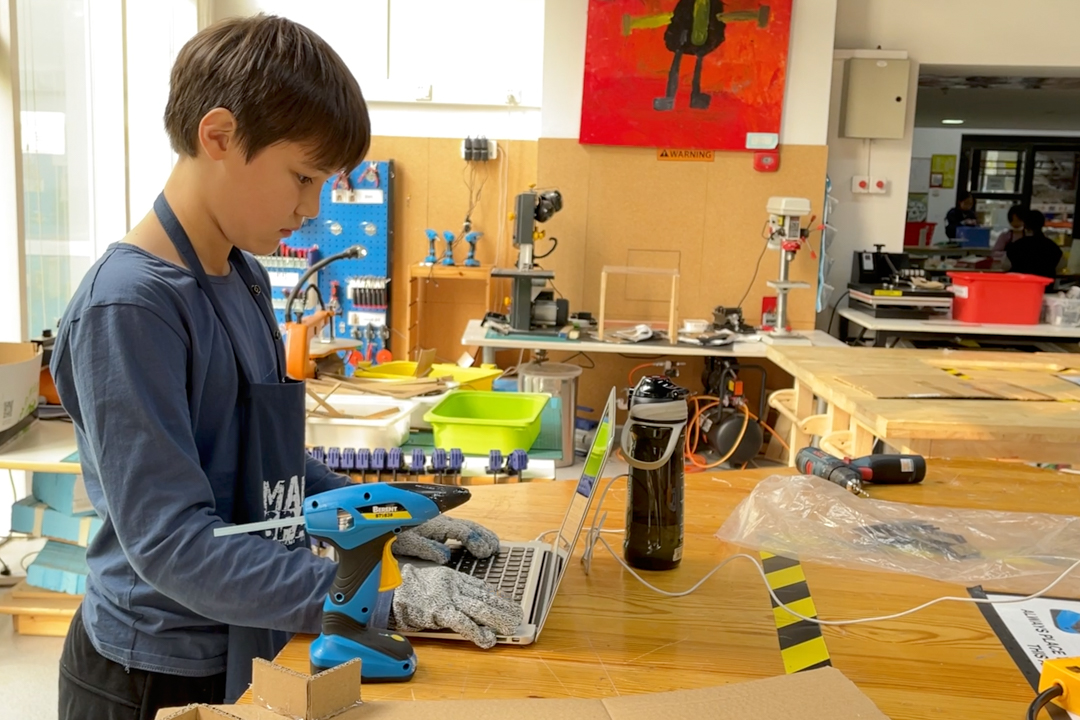 Once our students had prepared their projects, they opened their shops to the school for business. Teachers and students from all over BCIS came to join the fun, playing games and winning prizes in support of our Grade 5 businesses. Each business was able to turn a profit, while also donating money to a good cause. Students had a blast seeing their hard work turn into real revenue, and this served as a great hands-on learning experience for the students, and a fun day for all BCISers!
The business project combined social skills, sustainability, mathematics, and more, to give students a well-rounded challenge. "We wanted to do business because it teaches the students their responsibility as producers and consumers, systems of exchange, production, supply and demand, and we also tie in the sustainable development goals," says Kelli, a Grade 5 teacher and our Sustainability Team Leader. After completing their projects, the students learned many valuable skills in teamwork, communication, and business, as well as their responsibility to the environment when producing items. This business project is a highlight of the student's academic activities, as well as an exciting new way for them to learn!
Business in the SS and Beyond
Taking the communication and financial skills they learn in the ES with them to Secondary School, business-savvy BCIS students join in many world-renounced business contests. Many of the extracurricular clubs at school also help learners hone their sales pitches with the advice of their peers and teachers. BCIS even hosts its own competition: Avenir.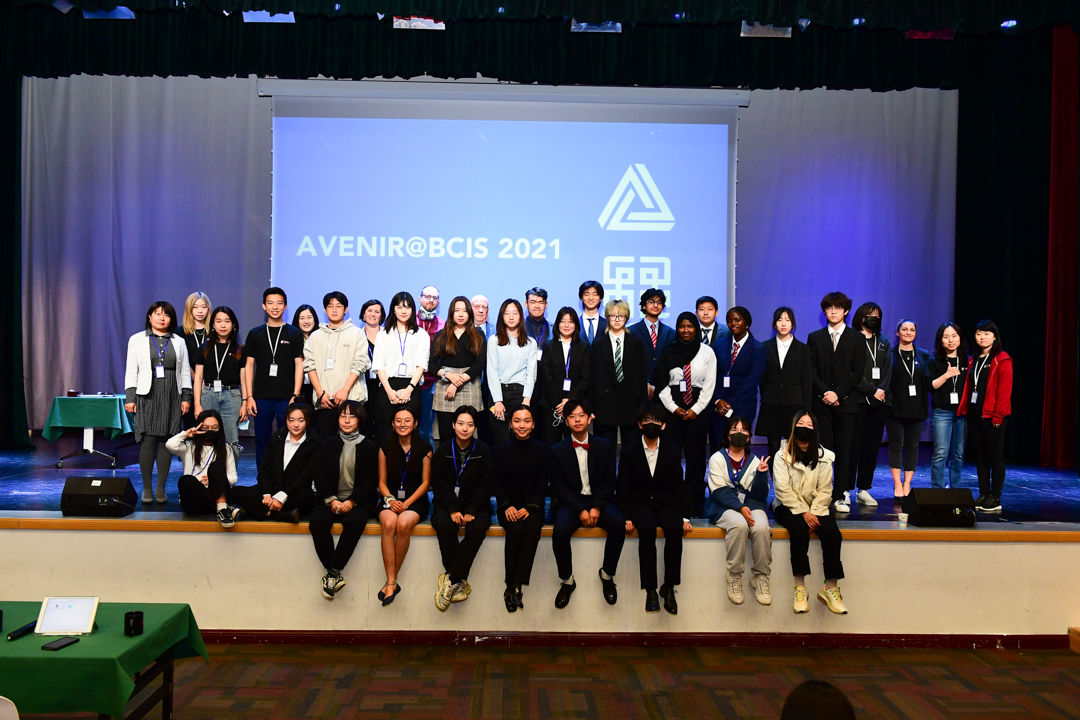 The Avenir business competition at BCIS empowers middle and high school students to work on sustainable entrepreneurship projects, while receiving constructive feedback from industry experts. Students are tasked with collaboratively creating business proposals in line with the school motto of "working for the good of all and the sustainable development of the world." Over the two-day contest, participants receive feedback on their proposals from a mentor, before revising and presenting their ideas to judges. Avenir provides students with an excellent environment to practice sustainable entrepreneurship, while networking with students, teachers, and business experts who share their passion.
The Avenir contest provides students a platform to test the many attributes required for starting their own enterprises. Erica, our Avenir coordinator, explains the sorts of skills that students need during the contest, saying, "Participants need to have critical thinking skills to identify a business gap, come up with innovative and practical business ideas that are aligned with the theme." She further discusses the importance of social skills in the competition, explaining, "They need to have great communication and collaboration skills to form a team, assign different roles to their team members, create a brief yet informational presentation to pitch, write up a detailed business plan, and prepare to compete with other teams in the same age division all across China." While the competition awards students with key learning opportunities, the winners of Avenir also receive prize money and chances to intern at local businesses!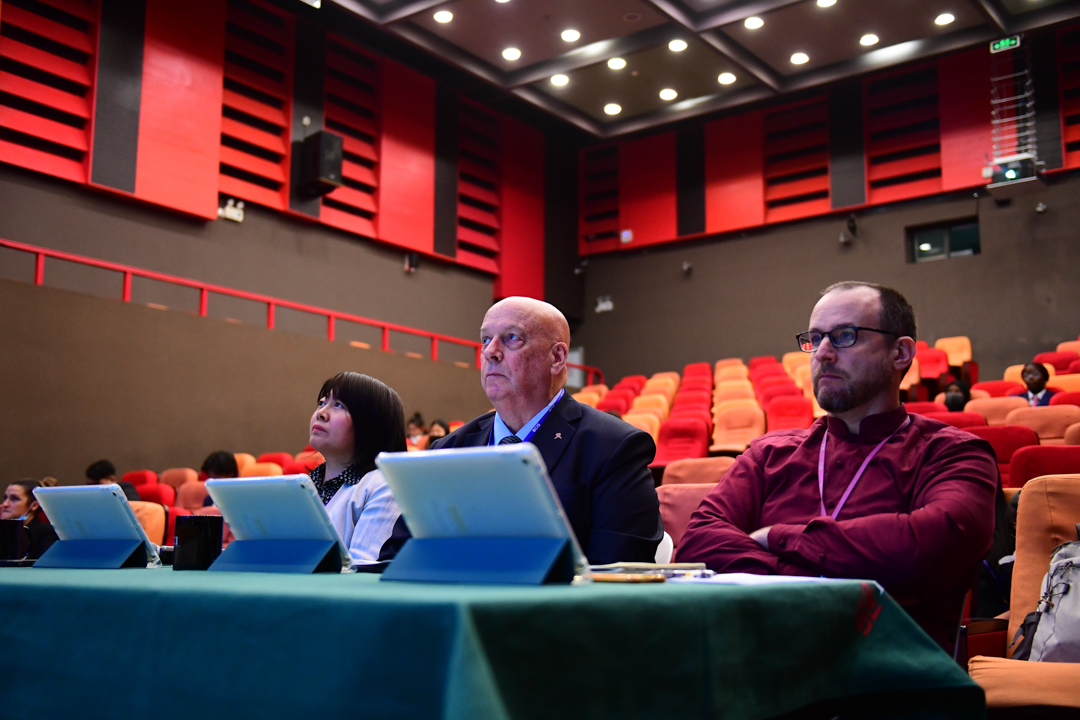 Similar to the Grade 5 business project, Avenir covers many important learning objectives for students, while also providing them with a real business scenario that prepares them for life after school. The communication and financial skills that students gain from such opportunities can be transferred well beyond their academic journeys, and into their work lives. Several BCIS alumni have taken what they have learned from such activities and used it to start their own businesses.BCIS Alumni and our first graduate from Class of 2009, Ruoyi, is the founder of New York-based boutique "Chop Suey Club". The unique designs sold at Chop Suey Club feature a wonderful mix of East and West and have become widely popular in the city. Ruoyi's dedication demonstrates the entrepreneurial spirit that students at BCIS, both current and former, can gain from the many great activities the school hosts. This warrior spirit extends outside of the classroom, inspiring students with the ability and passion to change the world!