Jun 23 2022
BCIS Year in Review
Grady Singleton
Summer is here! That means it's time to look back on the wonderful school year we enjoyed at BCIS. Despite the many challenges of the pandemic during the past year, the BCIS community has come together to create many delightful memories. Whether in the hallways, in the classrooms, or on the sports fields, our fellow BCISers provided us with lots of laughs, stories, and memories that we will cherish for years to come. Let's join Head of School, Tom, in reflecting on some of the memorable moments we shared during his first year leading BCIS. Check out his video message and read about some of the awesome highlights the year at BCIS brought us!
BCIS Learning Community
BCIS is at an important milestone as we create and enact a new schoolwide strategic plan. In order to ensure that learning and teaching at BCIS remains of the highest quality and continues to meet current and future student needs, we reached out to our whole community to get their valuable feedback. A highlight of this process was the series of Shaping our Future panel discussions, featuring members of the BCIS community including students, teachers, parents and alumni. These discussions were centered around the future of learning as it relates to our four learning impacts and gave the community the chance to hear from a wide range of experts on how the school can continue to provide a future-proof education for our talented students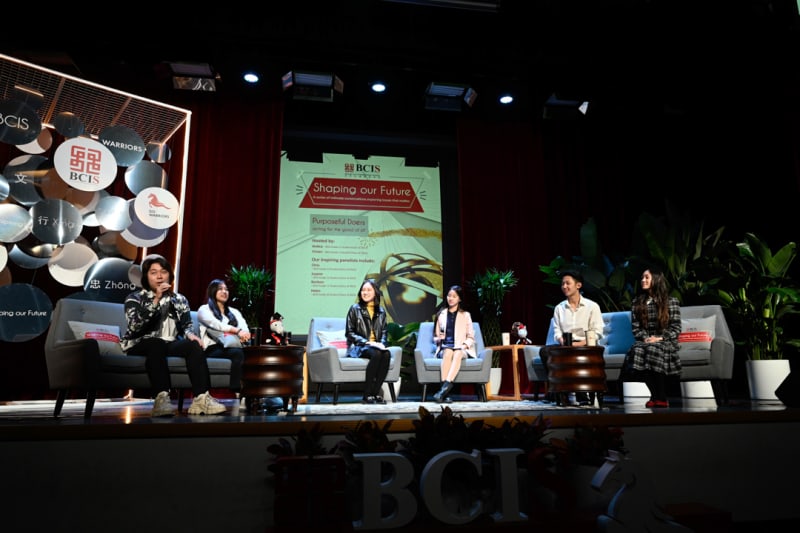 Speaking of talented students, the final Shaping our Future that featured the topic of "purposeful doing" was completely student-led. Throughout the year, our amazing learners worked hard to put on some outstanding activities for the BCIS community and the world. Crafty young entrepreneurs from Grade 5 started their own businesses based on sustainability and working for the good of all during our business competition. This wasn't the only business contest BCIS hosted, as our team of students and teacher supervisors in the Secondary School (SS) worked through adversity to ensure our annual Avenir competition went off without a hitch. This contest allowed students from all over China to pitch their own business and get advice from industry leaders who helped as judges and mentors. Students weren't the only ones able to take advantage of these wonderful learning opportunities. Our parents were also able to participate in many great Parents as Learners (PAL) workshops, getting an in-depth look at subjects ranging from early childhood education to university admissions.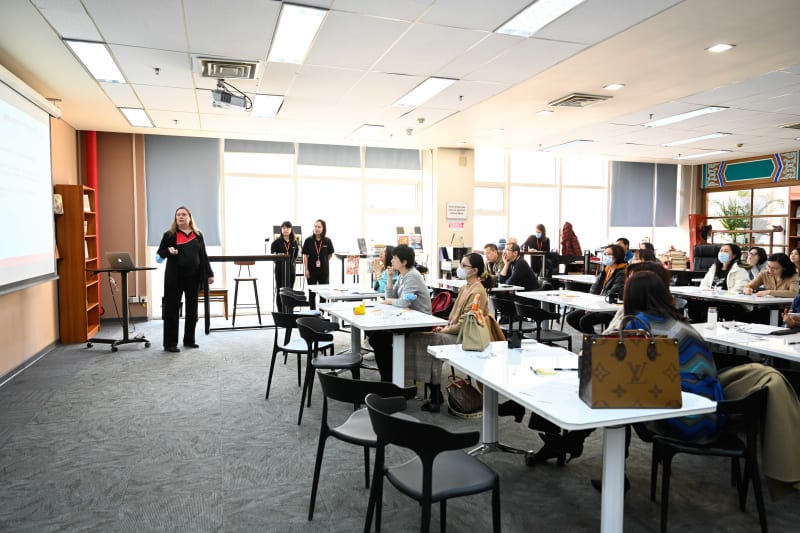 BCIS Community Celebration
Although the previous year brought some new challenges, BCISers were afforded many great opportunities to come together and celebrate magnificent multicultural events. During the Mid-Autumn Festival, event goers were able to picnic and watch the beautiful sunset and moonrise from the BCIS field with friends, family, and tasty food. As the weather grew colder, community members could warm up at the Christmas Bazaar with food, crafts, and student performances. These joyful events also featured partnerships with various charities, extending their impact well beyond BCIS.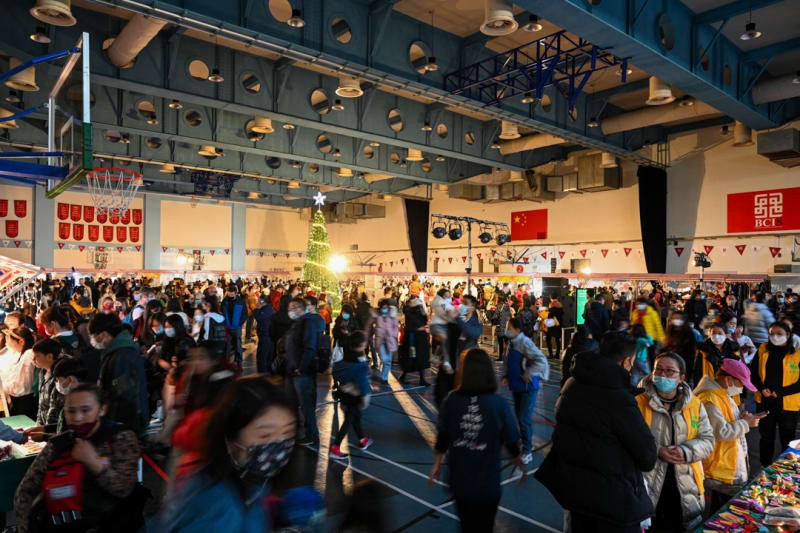 Main Campus was not the only site with fun festivities. Located just one kilometer away, Our Early Childhood Center (ECC) hosted many events for our young learners, such as the Chinese New Year parade. Students were bubbling with excitement as they donned their traditional clothing and paraded through the beautiful building, encountering music from drums, dragon crafts, and even a giant tiger to celebrate the year of the tiger! These fun community events were able to bring everyone together and create magical memories at BCIS.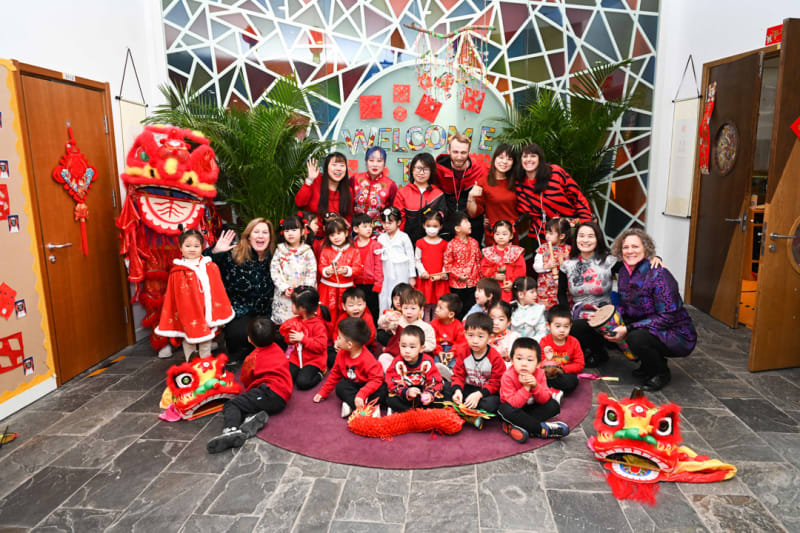 Set Sail for the Future!
While looking back fondly, it is also important to look forward. This year saw big changes for many of our BCIS students, who have graduated to the next stage of their educational journeys. Our ECC KG students will prepare for Xperience Summer Camp, where they will become acquainted with their new learning home in the Elementary School (ES). Our graduating Grade 5 students completed their Bridging Ceremony, where they literally crossed the bridge from the ES to the SS, meeting their new peers and teachers in the Middle School. Finally, this month our graduating seniors got to gather for one last time, celebrating at a mesmerizing graduation ceremony before they attend their chosen universities all over the world!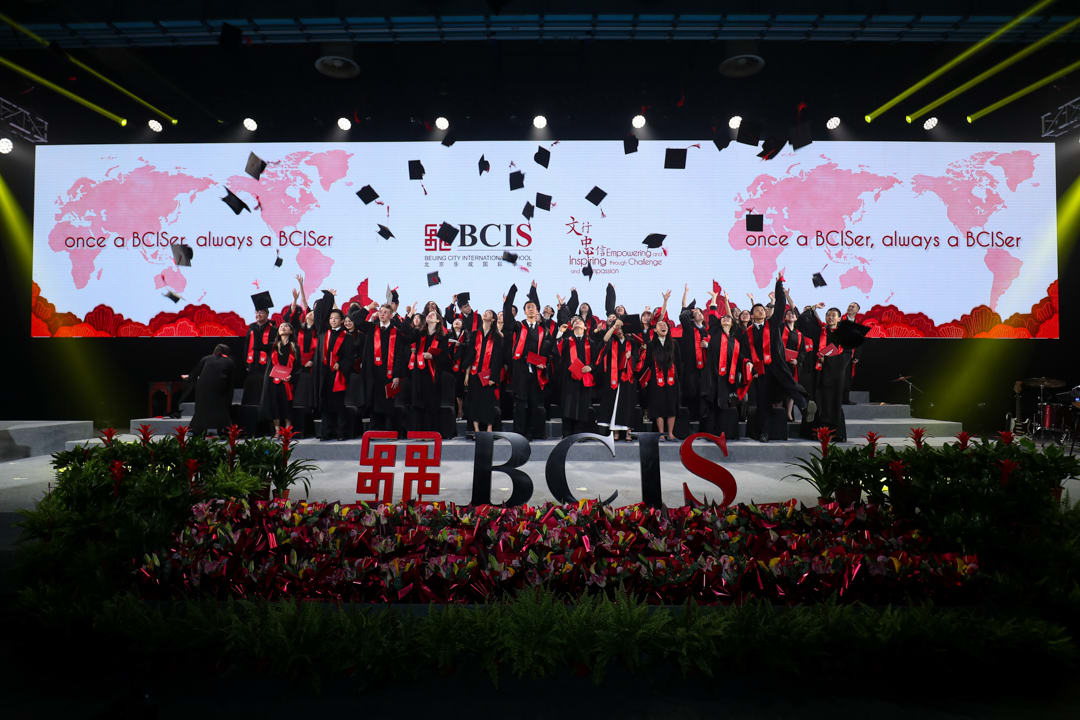 The BCIS experience does not end with graduation. Last year's Grade 12 students are now BCIS Alumni, meaning they can enjoy many of the wonderful alumni events. This past year, we had the pleasure of hosting many alumni panels, connecting our former students with current learners. Our Class of 2012 alumni also had their 10-year class reunion, bringing back joyous memories of their times at BCIS. The BCIS Alumni Network is large and continuing to grow, with formal chapters in places with an abundance of BCISers like New York. The challenges of the previous year were no match for the constant connections of our BCIS community. These connections will continue to ensure the BCIS community remains strong as we all set sail for the future!